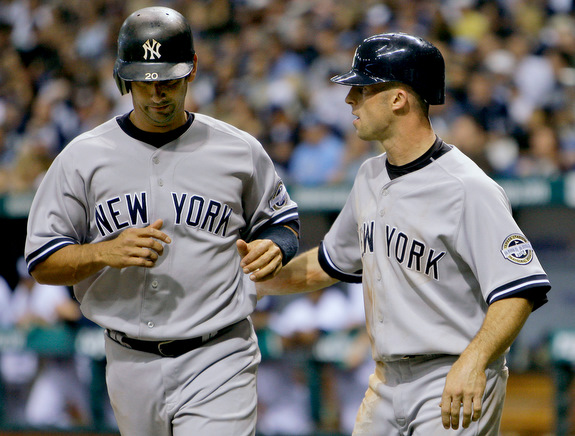 (Update, 1/2/11): Time to recycle this thread once more. In a grand demonstration of the NFL's parity, the 7-8 Rams face the 6-9 Seahawks tonight, with the winner qualifying for the postseason as the four seed. The loser is out all together. Parity doesn't mean more good teams, it's just means a lot of mediocre teams. Enjoy that mess.
(Update, 1/1/11): Let's bump this sucker back up top for the first night of the new year. The Rangers and Devils are in action, plus the Winter Classic (Pens-Caps) is on as well following a weather delay. You've also got the Nets and some college football. Enjoy.
(Original Post, 12/31/10): Sheesh, I can't believe 2010 is over already. Where did the time go? Anyway, thanks to everyone for another great calendar year at RAB, we're all looking forward to 2011.
And with that, here's your open thread for what will probably be most of the weekend. RAB will return to normal on Monday, with some actual non-mailbag posts and the radio show and the whole nine. Until then, use this sucker as you see fit. Happy New Year's, everyone.