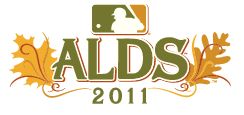 Jose Valverde said the series wouldn't get back to New York after Game Two. He was wrong. The Yankees bludgeoned the Tigers pitching staff in Game Four on Tuesday night, ensuring that the ALDS would come back home to the Bronx for the deciding Game Five. Someone's season will end tonight. There will be heroes and there will be goats.
Ivan Nova is making the biggest start of his life tonight, one that will help determine if the Yankees will get a chance to exact revenge against the Rangers in the ALCS, or if they'll head home for an early winter. He pitched well in "relief" in Game One, holding the Tigers scoreless through six-plus innings before some Luis Ayala-induced inherited runner funny business. The Yankees got to Doug Fister in that game, a pitcher they once drafted, tagging him for more earned runs (six) than he'd allowed in his final seven regular season starts combined. Here' are the lineup Nova and Fister will be facing…
Detroit Tigers
Austin Jackson, CF
Don Kelly, 3B
Delmon Young, LF
Miguel Cabrera, 1B
Victor Martinez, DH
Magglio Ordonez, RF
Alex Avila, C
Jhonny Peralta, SS
Ramon Santiago, 2B
Doug Fister, SP
New York Yankees
Derek Jeter, SS
Curtis Granderson, CF
Robinson Cano, 2B
Alex Rodriguez, 3B
Mark Teixeira, 1B
Nick Swisher, RF
Jorge Posada, DH
Russell Martin, C
Brett Gardner, LF
Ivan Nova, SP
It's chilly here in New York, but the sky is clear. There won't be any rain, unlike the first three days they spent in the Bronx. The game starts at 8:07pm ET (not 8:37!) and can be seen on TBS. Enjoy.
Site Note: Ben, Joe, and I are at the game, so I have spillover threads scheduled to publish at 9, 10, and 11pm ET. Please use them accordingly to keep the site running smooth.