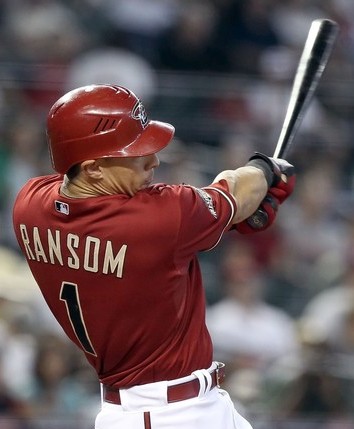 I can't imagine many Yankees fans look back fondly on the Cody Ransom era. He was a late-season call-up in 2008, hit two homers and two doubles in his first four at-bats in pinstripes, then failed spectacularly in 2009 after getting a chance to replace the injured Alex Rodriguez on an everyday basis. Overall, Ransom posted a 97 wRC+ in 137 plate appearances for New York despite being declared a better fit for the team than A-Rod. It was a crazy time.
The now 36-year-old Ransom is back on the market after being designated for assignment by the Diamondbacks earlier this week. He hit four homers and put together a 148 wRC+ in 58 plate appearances for Arizona before getting the axe in favor of the younger Josh Bell. The Yankees are stuck with Jayson Nix as their utility infielder at the moment because Eduardo Nunez had to be sent to Triple-A for defensive incompetence, but Nix isn't anything to write home about himself. There's actually some merit to bringing Ransom back for an encore.
Since both guys are classic Quad-A types, we're talking about a marginal upgrade at the 24th or 25th roster spot. Ransom has performed better in limited big league time (90 vs. 71 wRC+) and the two guys have nearly identical Triple-A track records, though Cody offers a little more power (.183 vs. 164 ISO) and on-base ability (8.8 vs. 7.6 BB%). The biggest difference between the two probably comes on defense, as Ransom is a true shortstop capable of playing the position for weeks at a time if need be. You can't say the same about Nix, though he has the advantage of being able to play the corner outfield spots.
Anyway, I don't want to waste too much time talking about a move that would be largely inconsequential. Ransom is not a guy you want in the lineup on an everyday basis but like Nix, he has a skillset suited for a big league bench. It's just that Ransom's skillset might be a better fit for the Yankees even though he's seven years old than Nix and has already had one forgettable stint in pinstripes. Claiming him off waivers and dumping Nix would be a justifiable move but hardly a season-saver. If they pass, well that's no big deal either.
Who's the better utility infielder option?