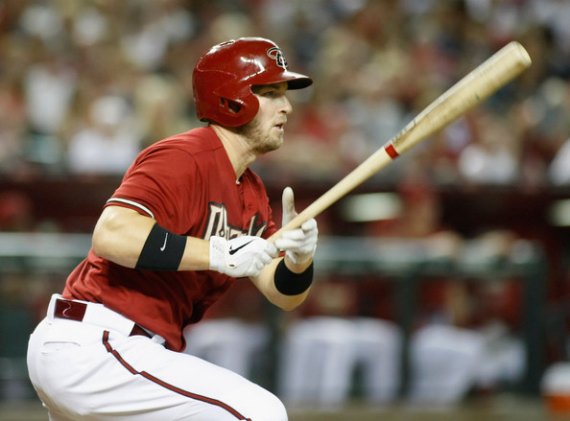 They're going with Ramiro Pena for at least today, but given the current situation we can expect the Yankees to explore the market for a third baseman. Even at the near end of the six-to-eight week projected recovery period, Alex Rodriguez would be ready for a minor league rehab assignment on September 5th. If it takes any longer he could miss the chance at a rehab window, making his return even tougher.
The Yankees do have options at third base, as Mike wrote this morning. In the Outside Help section he mentioned a few interesting names. We've already covered Marco Scutaro, and he's easily an option. But another name really stood out to me: Stephen Drew. Diamondbacks owner Ken Kendrick spoke ill of Drew recently, so perhaps he'll be on the move before July 31st.
The Pros
Drew has been an average hitter throughout his major league career, producing a 97 OPS+ through 3,156 PA. That's the exact sOPS+ of AL third basemen this year.
He's a free agent after this year, so there's no long-term worry of what to do with him once A-Rod returns.
While the Diamondbacks might not want to concede a playoff spot, they've been playing mediocre ball this year and might want to get anything they can for Drew.
The Yankees could use a left-handed bat, since playing Eric Chavez against every righty is risky.
The Cons
Drew is coming off a pretty bad ankle injury and has a .556 OPS in 17 games since returning. He didn't exactly hit well in his rehab assignment, either (power numbers in the PCL don't really count).
While a merely average bat can be valuable, it's tough to justify trading anyone of importance for said average bat. Especially when that average bat will be gone after the season.
The Diamondbacks could be less willing to deal him now that they have dealt Ryan Roberts, says Jack Magruder of FoxSportsArizona.com.
Despite Drew's overall averageness, his poor production this year, and his recent injury, GM Kevin Towers has said that he hasn't found a deal for Drew "that's going to make us better." The Yankees don't have many, if any, expendable pieces that can help Arizona right now.
Transitioning from SS to 3B, especially mid-season, can't be easy.
As it turns out, the name stood out to me more because of the name value than the actual player value. Given the market conditions right now, the Yanks probably don't have any interest in Drew. Name value just doesn't translate.