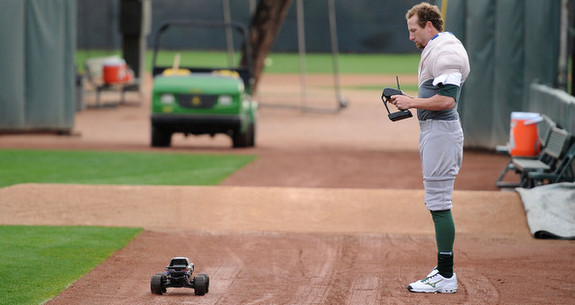 Pitchers and catchers are due to report one week from today, and for the most part the Yankees' pitching staff is pretty much set. Ivan Nova and David Phelps will battle for the fifth starter's job in Spring Training, with the loser presumably sliding into a swingman role. Injury is pretty much the only thing capable of changing the other four rotation spots or other six bullpen spots at this point.
No team ever makes it through a season using just five starters and just seven relievers, of course. At some point the loser of that Nova-Phelps battle will move into the rotation, just like guys who start the season in the minors will find themselves in the Bronx. It's inevitable. Assuming Dellin Betances continues pitching in relief as he did during the Arizona Fall League, the Triple-A Scranton rotation will likely feature righties Adam Warren and Brett Marshall and lefties Shaeffer Hall and Vidal Nuno. That leaves one starting spot for a veteran, a low-risk minor league contract guy — like Ramon Ortiz last season — to serve as depth. A seventh/eighth starter type.
The free agent market is pretty desolate at this point of the winter, but here are four pitchers who could fit the bill.
LHP Dallas Braden
Braden, 29, has not thrown a pitch in either the Majors or minors since April 2011 due to a pair of major shoulder surgeries — torn capsule (May 2011) and torn rotator cuff (August 2012). He attended Texas Tech's alumni game about two weeks ago but did not pitch, and that's the closest thing I can find to a rehab update. In other words, there is no update.
Braden was very good for the Athletics from 2009-2010 before getting hurt (3.66 ERA and 3.77 FIP), though his strikeout (5.30 K/9 and 14.2 K%) and ground ball (39.0%) rates didn't exactly stand out. He's always been a soft-tossing — average fastball velocity from 2009-2010 was 87.6 mph — changeup specialist, so losing velocity due to the shoulder problems might not be the kiss if death. Given the typical rehab time associated with rotator cuff repairs and the unlikelihood that he can contribute at all in 2013, Braden is more of a candidate for a David Aardsma contract — one-year with a super-low base salary plus a club option — than someone a team could count on for depth this summer.
RHP Derek Lowe
Back in October we heard the 40-year-old Lowe would look for a job as a starter before deciding whether to return as a reliever, and apparently the offers to start have been scarce given his continued unemployment. I wrote a mailbag post about re-signing the sinker baller back in late-December, saying I liked the idea of bringing him back as a swingman candidate on a minor league contract. Anything more than that would be pushing it, and Lowe doesn't strike me as the kind of guy who would bide his time and wait for an injury down in Triple-A. I think he would sooner retire.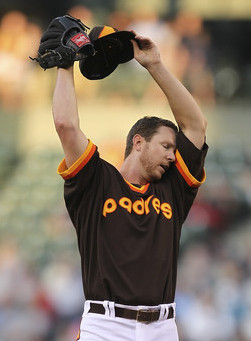 RHP Dustin Moseley
Another former Yankee, the 31-year-old Moseley had surgery to repair his rotator cuff and labrum last April. Like Braden, I can't find any updates on his rehab beyond the initial reports. Considering how long these things usually take, he's probably not going to be ready to return to game action until midseason. That alone makes Moseley, who pitched to a 3.30 ERA (3.99 FIP) in 120 innings for the Padres in 2011, a less-than-ideal candidate for Triple-A depth. He would have been a great fit if healthy, but no dice.
LHP Jonathan Sanchez
Sanchez, 30, just finished a nightmare season that saw him pitch to a 8.07 ERA (6.60 FIP) in 64.2 innings for the Royals and Rockies. He walked (53) more batters than he struck out (45), and his fastball velocity continued its gradual decline.
That said, Sanchez is one year removed from a 4.26 ERA (4.30 FIP) with the Giants in 2011, when he posted his third consecutive season with more than a strikeout per inning (9.06 K/9 and 23.0 K%). The walks (career 5.00 BB/9 and 12.6 BB%) are a concern and after nearly 800 big league innings, it's getting to be time to stop hoping for improvement. Sanchez has shown swing-and-miss stuff in the recent past, so as long as he isn't hiding an injury, he'd be a pretty good reclamation project for the Triple-A rotation. The problem is that he's reportedly close to a deal with the Pirates.