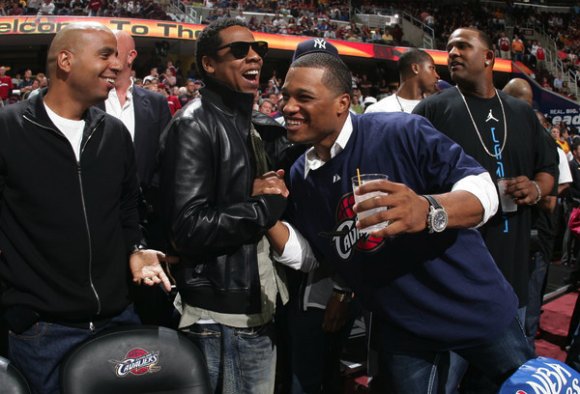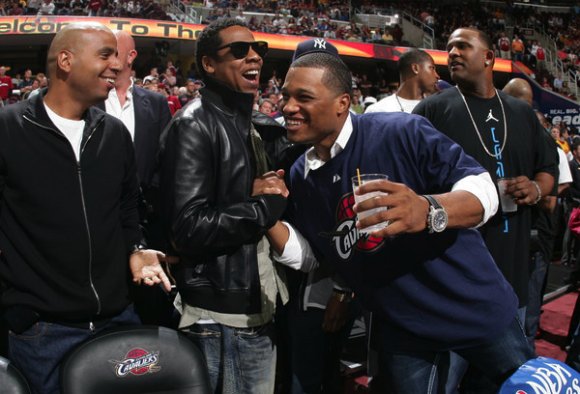 It's easy to talk a big game, especially when dozens of reporters and columnists hang on your every word. The Yankees certainly took advantage of their captive audience early in the off-season, pronouncing interest in essentially every high-end free agent. But talk is cheap, especially concerning something as unpredictable as the free-agent market. The Yankees certainly had a way out of their heavy proclamations.
Just because you're interested in free agents, doesn't mean that you'll sign them. While not all 29 other teams are in on every available player, there is typically a healthy level of competition for the best free agents. Each team has its own limits on dollars and years. The Yankees easily could have justified not signing any of the top free agents, by merely saying that each was an overpay they weren't willing to make.
The Brian McCann signing indicates that the Yankees aren't just full of hot air. They addressed their biggest need, and will now move on to fill the other weaknesses on their roster. As Mike noted yesterday, reports have emerged that the Yankees are talking aggressively with other free agents, and even have offers out to some of them. The winter of 2012-2013 this is not.
While the Yankees likely have genuine interest in signing each of the players with whom they're engaged, at least part of the reason for their aggression has to do with their own free agent, Robinson Cano. As Joel Sherman notes, the Yankees "badly want to retain the second baseman," and are attempting to move quickly on him. Cano, for his part, appears ready to wait out the market until he gets the offer he wants. But the Yankees' tactics could change his tune.
Current reports have the Yankees' offer to Cano at seven years at $165 million, which is about $1 million more per year than the Yankees paid Mark Teixeira five years ago. The offer runs one fewer year, but Cano is also two years older than Teixeira was at the time of signing. Sherman notes that the Yankees "perhaps have some wiggle room upward…[b]ut not much." What that means, exactly, in terms of perhaps a $175 contract for seven years, or a replica of Teixeira's $180 million for eight years, is anyone's guess. Regardless of where the Yankees will go, they have the best, and only, offer currently available to Cano.
By aggressively pursuing other free agents, the Yankees are implicitly signaling to Cano that they will not wait around for him, and that their dollars will be spent whether or not he signs. That's bad news for Cano and his agents. Losing the leverage of the Yankees will hurt their bargaining positions with the 29 other teams, many of which won't even place a bid for Cano's services. What are his chances of getting an offer even close to the Yankees' current one with his home team out of the bidding?
It only takes one team, for sure, as Prince Fielder learned two off-seasons ago. Yet the Tigers, who submitted the winning bid very late in the off-season, just paid $30 million to be rid of Fielder and the remainder of his contract. In fact, a number of other free agent contracts recently handed out might serve as a warning to teams that value long-term financial flexibility. The cases of Fielder, Albert Pujols, Teixeira, and Alex Rodriguez could have teams gun shy about deals of even eight years. What are the chances that Detroit jumps back into the long-term free agent pool the very same winter they traded the previous guy?
The Yankees, as reports indicate, wish to meet with Cano this week to, as Jon Heyman puts it, "figure out whether there's something to talk about." If there's not, it appears the Yankees will pursue the remaining players on their list without regard to Cano. That situation could prove costly. Imagine a scenario where the Yankees spend $200 million this off-season. Now imagine Cano signing in January for less than the $165 million the Yankees have currently on the table. Without them in the race, that could certainly happen. It wouldn't be an impressive debut effort from Jay Z, and you can be sure the media, nationwide, will hammer home that point.
Alternatively, imagine Cano agreeing to a seven- or eight-year deal between $175 and $180 million. It will be a far cry from his $300 million request, but it will also come from the home team. Cano and his agents can actually spin this in a way that makes Cano seem like the good guy for taking "only" $180 million.
His intention all along was to stay in New York, and he was willing to back off a contract he felt he deserved in order to do so. He was moved by the retirement of Mariano Rivera and wants a similar sendoff for himself as a Yankee.
Cano gets paid more than any other free agent this off-season and last, and he could make more than any next off-season, depending on the market for Hanley Ramirez. He stays with the team where he is most visible and marketable, while coming off looking like the good guy. The Yankees get their man, at a not-too-inflated price. Everyone comes out ahead.
It's tough to see exactly how this will play out. Both sides have talked big games, to the point that they're approaching a game of chicken. We should get a good idea soon which one blinks.
Update: ESPN NY's Andrew Marchand reports, well, basically what was just laid out here. There's a time limit on the "best offer" that the Yankees can make. It's not a take it or leave it ultimatum, but it's essentially saying that if Cano doesn't budge, the Yanks will move on with their priorities and won't have enough money left to offer Cano the $160-plus-million they have on the table currently.