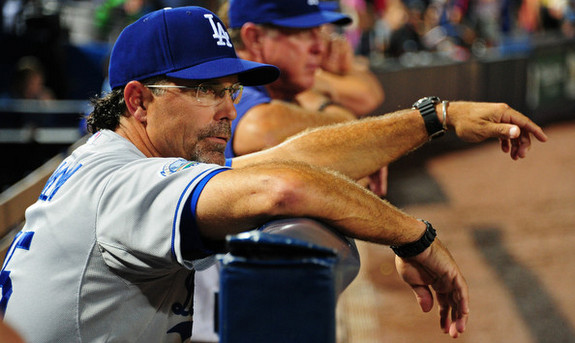 Lost in the chaos of the last few days were some coaching staff and front office notes. Here is the latest, courtesy of Ken Davidoff and Bruce Levine:
Gary Tuck is likely to get the bullpen coach job now that Mike Harkey has been officially introduced as the Diamondbacks' pitching coach. We heard he was a strong candidate earlier this week. Tuck was the team's bullpen coach in 1990 and he held the same role with the Red Sox from 2007-2012. He was also Joe Girardi's bench coach with the Marlins in 2006, so he's not a stranger.
Trey Hillman has joined the Yankees in a development/consultant role. I figured this would happen. Hillman coached in the Yankees' farm system from 1990-2001 and he is supposedly very close friends with Brian Cashman, close enough that he was considered a dark horse for the manager's job before Girardi was hired. The Dodgers replaced Hillman as their bench coach a few weeks ago and it felt like only a matter of time before wound up in New York.
The Yankees have hired Mike Quade as a roving outfield instructor. He served as the Cubs manager from 2010-2011 under GM Jim Hendry, who is now a special assistant in the Yankees' front office. Quade has tons and tons of coaching and managerial experience in the minors.