The Yankees are averaging only 3.48 runs per game over the last calendar month. They've been held to two runs or less ten times in 27 games during that stretch. Even if Carlos Beltran and Brian McCann start hitting as expected, the Yankees would still be running out a lineup that includes Derek Jeter, Brian Roberts, Ichiro Suzuki/Alfonso Soriano, and Kelly Johnson/Yangervis Solarte on a regular basis. That's way too many soft spots. The Bombers need to add some thump to the lineup before the trade deadline even if McCann and Beltran show up to the park and start raking tomorrow.
The Yankees are locked into players at catcher, first base, shortstop, left field, center field, and designated hitter either by contract status or iconic status. There is nothing they can do at those positions other than hope for more production, so, the only spots they can make real changes are second base, third base, and right field. The trade market has yet to develop but the Yankees do actually have some internal options if they want to shake things up. They aren't future stars or the sexiest names, but they might be upgrades. Here are those internal options with their 2014 PECOTA projections because why not? No one knows what to expect from them at the MLB level and this gives us a point of reference.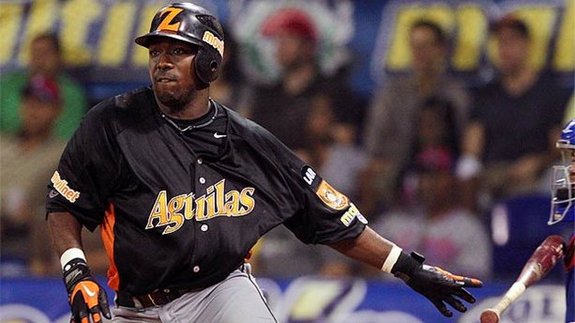 UTIL Jose Pirela (PECOTA: .254/.307/.394)
The 24-year-old Pirela has been in the farm system so long that he became a six-year minor league free agent this past winter. The Yankees re-signed him and he is now hitting .320/.361/.466 (130 wRC+) with seven homers and ten steals in 304 plate appearances for Triple-A Scranton, his first extended stint at the level after spending most of 2011-13 with Double-A Trenton. He hit .281/.355/.430 (~120 wRC+) with Trenton while repeating the level from 2012-13.
Pirela is a classic stats over scouting report guy. He didn't hit much in the lower minors but broke out during the 2012 season (123 wRC+). It seemed fishy at the time because he was repeating the level, but he has continued to hit this summer at Triple-A, where he has only five games of prior experience. Pirela has always had an interesting enough bat but he is a poor defender. Eduardo Nunez bad. Well, maybe not that bad, but bad. He moved off shortstop for good in 2012 and has spent most of his time at second base and left field since.
After starting the season as the RailRiders' everyday second baseman, Pirela has spent just about this entire month in left field while mixing in the occasional start at first base, a position he had never played before this year. (The move off second was prompted by Rob Refsnyder's arrival.) Unless the Yankees are going to stick Brett Gardner or Jacoby Ellsbury in right field — Gardner played one game there earlier this season and it was ugly — Pirela only fits at second base. Either that or move him to right for the first time in his life.
2B Rob Refsnyder (PECOTA: .235/.319/.344)
I've written about Refsnyder on more than one occasion this season, so I'm going to keep this short. The 23-year-old has hit .292/.404/.458 (145 wRC+) in his first 14 Triple-A games after tearing the cover off the ball at Double-A and really his entire pro career before that. Refsnyder might not be the team's best hope for a long-term Robinson Cano replacement (Gosuke Katoh and Angelo Gumbs are among those in the system with higher ceilings), but he is the closest to the show and will get the first crack at the job. His defense is the issue; Refsnyder still needs to improve at second after playing the outfield in college.
UTIL Zelous Wheeler (PECOTA: .245/.316/.390)
The Yankees signed the 27-year-old Wheeler as a minor league free agent over the winter, mostly because they had a need at third base and he has a ton of experience there. Plus it didn't hurt that he put up decent numbers at the Double-A and Triple-A levels the last few seasons (~106 wRC+). Bring him to Spring Training then see what happens in Triple-A type of deal.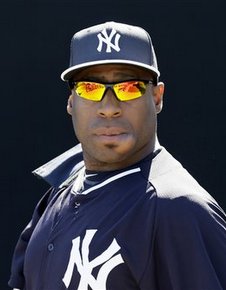 Wheeler has put up an impressive .308/.365/.469 (134 wRC+) batting line with six homers in 59 games with Triple-A Scranton while playing all over the field — he's played at least ten games each at third base, shortstop, and right field. He's also spent time at second base throughout the years. Wheeler was never a top prospect — he failed to crack Baseball America's top 30 lists in some pretty bad Brewers' systems a few years ago, for what it's worth — but he's versatile and he's hitting well at the highest level of the minors. That could be enough to get him a call-up given the current state of the roster.
OF Zoilo Almonte (PECOTA: .252/.300/.419)
Almonte, 25, has had two cups of coffee with the Yankees since last year and they haven't been particularly impressive (50 wRC+), but he continues to hit at Triple-A, putting up a .268/.314/.455 (111 wRC+) line with ten homers in 223 plate appearances this year. Zoilo absolutely can not hit lefties (.394 OPS vs. LHP at Triple-A this year) despite being a switch-hitter, so his only value comes as the left-handed half of a right field platoon. The Yankees already have Ichiro doing on okay job in that role, but Ichiro hits lefties better than righties and Almonte could give them more power from the position.
IF Scott Sizemore (PECOTA: .245/.330/.392)
Like Almonte, the 29-year-old Sizemore has been up and down a few times this year, going 5-for-16 (.313) in pinstripes while hitting .265/.327/.387 (99 wRC+) with three homers in 226 Triple-A plate appearances. He has had to shake off the rust after missing nearly two full years with a pair of knee surgeries. Sizemore has destroyed minor league lefties in a limited sample this year (.880 OPS), which matches up with his career 122 wRC+ against MLB southpaws before the knee problems. He could serve as a right-handed platoon option at either second or third.
* * *
I don't think the Yankees will cut ties with Roberts. He's hit well enough over the last week or so and they seem to appreciate his long at-bats and veteran presence*. I don't believe Soriano is safe though, and Solarte could always be optioned to Triple-A to clear another roster spot. It's not like he's done much with the bat over the last month anyway. Johnson has received some more playing time of late but could still go. Ichiro? Forget it. He's on the roster until he decides to retire.
If the Yankees do decide to cut bait with Soriano, I think Pirela or Wheeler would be the best bests to replace him, preferably Pirela because he's younger and might actually have a future with the team. Refsnyder needs more time to work on his defense and doesn't offer the same kind of versatility. If they kick an infielder to the curb as well, I'd go with Pirela/Wheeler or Sizemore. That's just my opinion. I'm not sure there's a wrong answer here other than calling up Refsnyder and playing him twice a week. None of these guys are going to save the offense, but they could be an upgrade over what the team is running out there right now. The tricky part is figuring out which one will help the most.
* I resisted the "veteran presents" joke, but only this time!