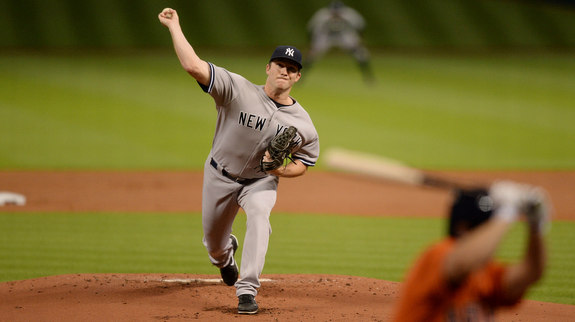 Because they dealt with so many rotation injuries, the Yankees had to rely on their bullpen a ton this past season. Joe Girardi asked his bullpen to throw 501.1 innings this summer, the sixth most in the league. Dellin Betances soaked up a ton of innings, especially early in the year, but it wasn't until late into the season that he settled into a traditional setup role. For most of the year, that responsibility belonged to Adam Warren and Shawn Kelley.
Adam Warren, Workhorse
Last season the Yankees used Warren as a true swingman and he was pretty damn good at it, especially by swingman standards. Getting 77 innings of 3.39 ERA (4.32 FIP) ball out of the last guy in the bullpen is really good. The Yankees moved Warren into a more traditional short relief role this season and he excelled. First and foremost, his fastball velocity ticked up noticeably: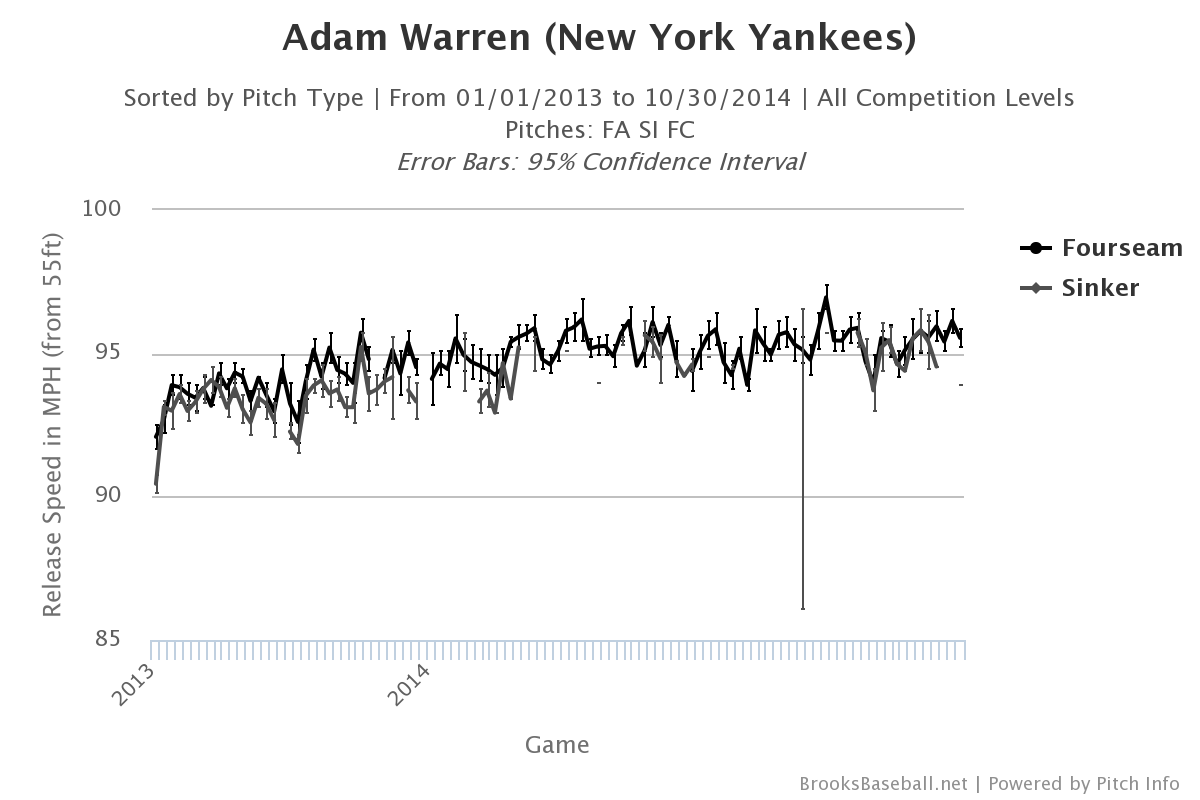 Warren was Girardi's regular seventh and eighth inning guy in the first half while Kelley and David Robertson missed time with injuries. The second half was a bit rough — nine runs in his first 14 innings after the All-Star break, perhaps due to fatigue — but Warren settled down and finished very strong thanks to some mechanical tweaks suggested by pitching coach Larry Rothschild.
"Larry pointed out one day, maybe move your hands a little this way and and all of a sudden it's like, oh that feels a little bit better and you roll with it from there and you just kind of tinker with things until it feels right," said Warren to Brendan Kuty in September. "Once things started to click it was like, oh, why didn't I think of that two weeks earlier? It's a process."
Warren allowed just two runs (both in one outing) on six hits and three walks in his final 15 appearances and 20 innings of the season. He struck out 21, including ten of the final 18 batters he faced on the year. Warren closed out 2014 with a 2.97 ERA (2.89 FIP) in 78.2 innings with a very good strikeout rate (8.69 K/9 and 23.5 K%) and solid walk (2.75 BB/9 and 7.4 BB%) and ground ball (45.4%) numbers.
Last season, Warren's main problems were the long ball and left-handed hitters. He allowed ten homers in those 77 innings (1.17 HR/9 and 13.2 HR/FB%) and lefty batters hit .301/.370/.526 (.387 wOBA) against him. This year it was only four homers in 78.2 innings (0.46 HR/9 and 6.0 HR/FB%) with a .170/.253/.271 (.239 wOBA) line by opposite hand hitters. That's quite the improvement. Probably too much of an improvement. Not sure if he can sustain that going forward, but it happened in 2014 and that's all that counts.
Anyway, given the team's rotation issues — there was plenty of talk of moving him back into the rotation after the injuries struck in the first half —  Warren was especially valuable because of his durability. He recorded at least four outs in 29 of his 69 appearances, the second most in baseball behind Betances (35!). Sure, Warren has been a starter his entire life, but throwing multiple innings two or three times a week is no easy task. Outside of that little hiccup after the All-Star break, Warren was very good and very valuable to the 2014 Yankees. He soaked up a ton of important innings.
Shawn Kelley, Intermittently Awesome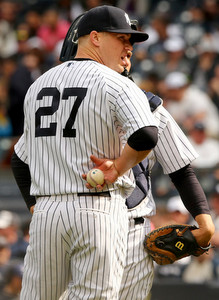 When the season started, Kelley was Robertson's primary setup man. That was plan coming into the season after Mariano Rivera retired and the Yankees opted not to bring in some kind of veteran replacement. For a while, Kelley was excellent, pitching to a 1.88 ERA with 15 strikeouts and three walks in his first 14 appearances and 14.1 innings. He even went 4-for-4 in save chances while filling in for the briefly injured Robertson in April.
Then it all fell apart on May 5th in Anaheim. Kelley walked four of the six batters he faced and allowed three runs to blow a game. He landed on the disabled list with a back issue two days later and missed six weeks. Kelley looked shaky — his slider lacked its usual bite, specifically — but was generally effective in his first few outings back before settling down. He struggled in mid-July (seven runs in the span of three appearances at one point) and again in late-September (four runs in his last four outings) to close out the year.
Kelley finished the season with a 4.53 ERA (3.02 FIP) in 51.2 innings. He struck out a ton of batters (11.67 K/9 and 30.5 K%) but also walked a few too many (3.48 BB/9 and 9.1 BB%) and didn't get any ground balls (33.6%). Kelley actually kept the ball in the park (0.87 HR/9 and 8.9 HR/FB%) and handled left-handed batters (.221/.311/.301, .269 wOBA) better than I remember. Like most middle relievers, there were times he was really great and times he made you pull your hair out.
After starting the season as the first option behind Robertson, Kelley closed the year behind Betances and Warren on the setup man totem pole. The injury really seemed to knock him off track in May, but, as we've seen these last two years, Kelley is prone to spectacular meltdowns. That's baseball. The good generally outweighs the bad — few guys can miss bats like this, that's a valuable skill — and at times Kelley was a very important member of the bullpen in 2014.