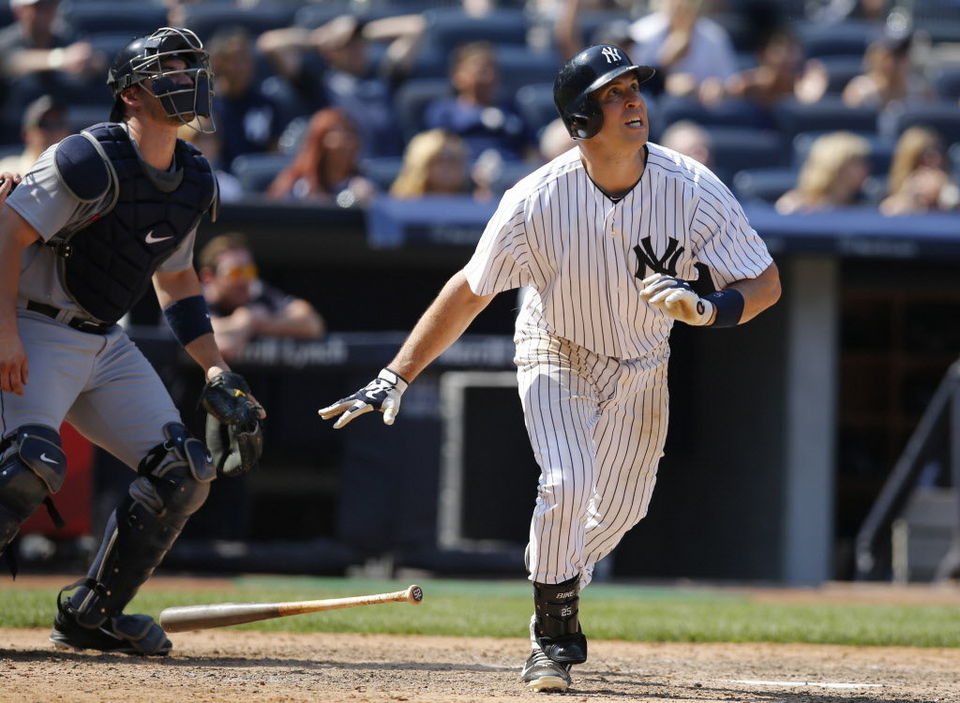 Deja vu
The Yankees started the second half of the season the same way they ended the first half, beating the Mariners 4-3 on Friday night. It gave them a 4.5-game lead in the AL East, their biggest division lead since August 2012.
A-Rod delivered the game-winning hit with a solo homer in the seventh inning that broke a 3-3 tie. It was his 19th go-ahead home run in the seventh inning or later as a Yankee; since he joined the team in 2004, no other Yankee has hit more than 10 such homers.
Masahiro Tanaka allowed three runs over seven innings and improved to 3-0 with a 2.35 ERA and 27 strikeouts in three career starts against the Mariners. He is the fourth Yankee to win each of his first three starts against Seattle (Chien-Ming Wang, Tom Underwood, Tim Leary), but the only one of those guys to do it while striking out at least seven batters in each of those games.
Tanaka's off-speed pitches have been really impressive over his last two starts. Against the Mariners and A's (July 9) he threw 144 sliders, curves and splitters combined, and those pitches yielded just two hits while netting him 34 outs.
Oh no, don't cha know
It's not often you can say after a baseball game that one player beat you … but that's pretty much what happened in Saturday's 4-3 loss to the Mariners. Robinson Cano hit two homers and drove in all four of the Mariners' runs — an outburst that hardly could have been predicted before the weekend.
Cano entered the game 9-for-40 (.225) against the Yankees since leaving for the Pacific Northwest two seasons ago, his worst batting average against any American League team in his career. Not only was it his first multi-homer game in a Mariners uniform, it was also the first time he had at least three hits and four RBI in a game over the past two seasons.
Brian McCann drove in both Yankee runs with a two-run homer in the fourth inning, his 15th home run of the season. He is the ninth catcher in major-league history to hit at least 15 homers in 10-or-more seasons, and one of only three to do that in his first 11 career seasons. The others? Oh, just Mike Piazza and Johnny Bench.
Throwback Sunday
CC Sabathia turned back the clock and delivered a ace-like performance in the series finale, going pitch-for-pitch with King Felix for six innings, and Mark Teixeira hit another clutch late-inning homer to give the Yankees a dramatic win over the Mariners on Sunday afternoon.
Sabathia now has a 2.33 ERA in 13 starts against the Mariners since joining the Yankees, the lowest ERA vs. Seattle by any pitcher in franchise history with at least seven starts against the M's.
Teixeira's game-winning blast was his 23rd homer and 63rd RBI of the season, more than he had all of last season … and it's the middle of July. The big hit came off a 98-mph fastball from Fernando Rodney, the fastest pitch that Teixeira has sent over the fence since August 14, 2012, when he clobbered a 99-mph heater off Alexi Ogando into the right-field seats at Yankee Stadium. Before the home run, Teixeira was 0-for-9 in 11 matchups vs. Rodney, his most plate appearances without a hit against any active pitcher.