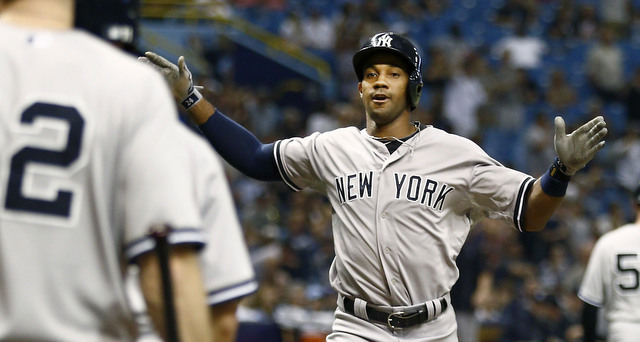 As expected, the Yankees did not tender any qualifying offers to free agents prior to today's 5pm ET deadline. They haven't officially announced anything yet, but yeah. Their only free agents this offseason are Chris Young, Stephen Drew, and Chris Capuano. None of worth even half a qualifying offer.
Long story short, the QO is a one-year contract worth $15.8M that entitles the player's former team to draft pick compensation if he signs elsewhere. The deadline to accept or reject the QO is next Friday. No player has ever accepted the QO and I don't think anyone will accept this year either.
Here's the list of QO for this offseason. (Warning: Auto-play video.) There are several surprises so far (Marco Estrada! Ian Kennedy! Colby Rasmus!), so we might actually see a player accept this year. Except we've been saying that four years in a row now. Either way, no extra 2016 draft picks for the Yankees.