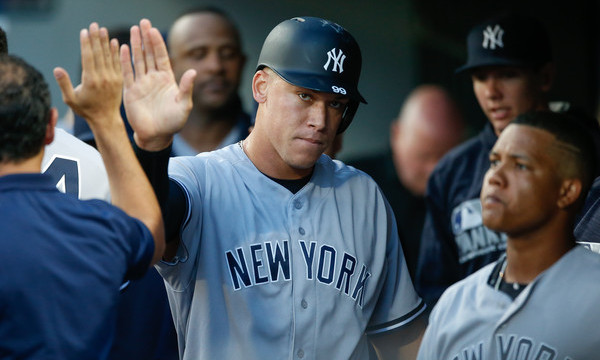 This was only a six-game West Coast trip but it sure felt a lot longer, didn't it? A lot happened. Gary Sanchez mashed, the offense vanished for a game in Anaheim, Anthony Swarzak barfed all over a close game Monday night, CC Sabathia dominated yesterday … lots to unpack with this trip.
The West Coast swing ends this afternoon with the third of three against the Mariners. The Yankees really do need to win this game to have any shot at the postseason. Monday's loss was a killer. It really was. The Mariners are one of the teams ahead of them in the standings and the Yankees need to win as many of these head-to-head games as possible.
I'm not going to have time to add the lineups to the post, so I'll instead direct you to @YankeesPR on Twitter. They should have the lineup posted there. The internet tells me it's been sunny all day in Seattle, so the Safeco Field roof should be open. Today's game will begin at 3:40pm ET and you can watch on YES. Enjoy the game.