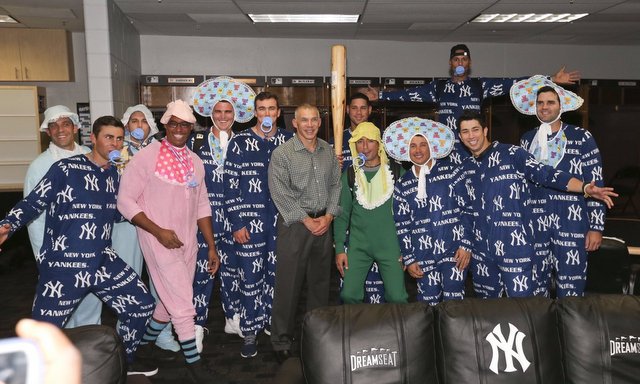 The Yankees and Blue Jays will continue their four-game series with the second game this afternoon. Until then, I recommend checking out Jeff Passan's 25 things you didn't know about baseball, plus these bits of news and notes.
Yankees holding Fan Appreciation Day
The Yankees announced they will hold a Fan Appreciation Day on Sunday, October 2nd, at Yankee Stadium. That's the final day of the regular season, and the day of Mark Teixeira's farewell ceremony. Here's the press release with all the details. In a nutshell, there are ticket discounts and seat upgrades and random prizes. All sorts of cool stuff. Best of all, everyone in attendance gets a voucher for two free tickets to a game next season. Nice work, Yankees. This is pretty great.
New Era logo coming to MLB caps
According to Chris Creamer, all MLB caps will feature the New Era logo on the left side starting this postseason. MLB's contract with New Era was amended to include the logo recently, and this extends into the 2017 season. I'm not sure about beyond that. So yes, the iconic Yankees hat will have a New Era logo on the side next year, similar to this: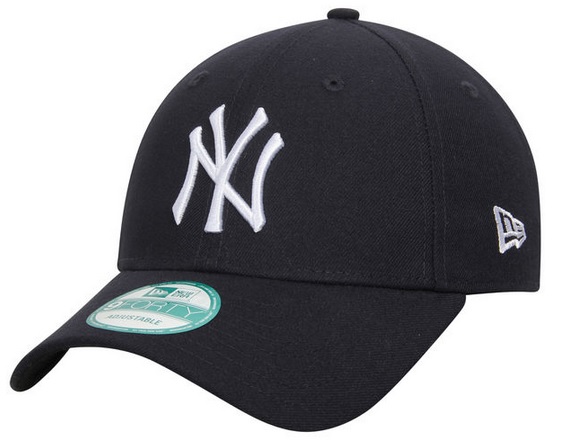 Hats were the last piece of the uniform that did not bear the manufacturer's logo. In fact, Creamer says the Yankees are the only team in baseball exempt from having a Majestic logo on their jersey sleeves. I didn't know that. The New Era logo is far more noticeable though, and frankly, it looks kinda amateurish. I'm sure I'll get used to it, but right now I'm not a fan. Maybe put a smaller New Era logo on the back of the hat near the MLB logo?
Girardi among best bullpen managers
Earlier this week Rob Arthur and Rian Watt put together a study that attempts to measure bullpen management, essentially by comparing reliever quality and leverage index. Which managers have their best relievers on the mound in the most important situations, basically. According to their metric, the best bullpen manager since 2000 is Joe Torre, believe it or not. He was 13% better than average. Joe Girardi and Ozzie Guillen are tied for second at 11%.
Two things I found interesting about Arthur's and Watt's work: One, there's not much correlation in bullpen management from year-to-year. A manager can have a good year one year and a bad one the next. I imagine reliever quality, which is very volatile, has a lot to do with that. And two, the difference between the best and worst bullpen managers is only about a win across a full 162-game season. That seems low, but remember, ultimately it's up to the pitcher to perform. The manager doesn't pitch. Even great pitchers have bad outings.
Refsnyder a Marvin Miller award finalist
Through fan voting, Rob Refsnyder has been selected as the AL East finalist for the Marvin Miller Man of the Year award, writes Bryan Hoch. The award is given annually to the player "whose on-field performance and contributions to his community inspire others to higher levels of achievement." The winner is picked through a players-only vote, and the MLBPA will donate $50,000 on behalf of the winner to the charity of his choice.
Refsnyder has been working to raise money for A Kid's Place, which helps Tampa area children who have been removed from their homes due to abuse or neglect. He designed and is selling a t-shirt through Athletes Brand, with all proceeds this month going to the charity. The other division finalists for the Man of the Year award include two ex-Yankees: Curtis Granderson, David Robertson, Anthony Rizzo, Lance McCullers Jr., and Justin Turner.