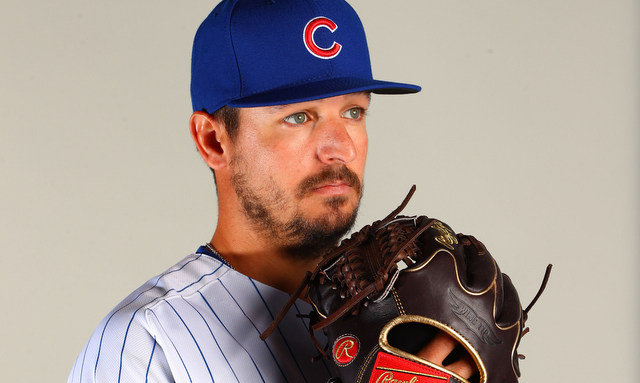 The Yankees have welcomed back another one of their lost Rule 5 Draft players. Left-hander Caleb Smith has been returned by the Cubs, both teams announced. Smith was reassigned to minor league camp as a non-40-man roster player. He had to remain on Chicago's big league roster all season, or be passed through waivers and offered back to the Yankees, which is exactly what happened.
Smith, 24, was New York's 14th round pick in the 2013 draft. He had a 3.96 ERA (3.15 FIP) with 25.1% strikeouts in 63.2 innings with Double-A Trenton last season, his second straight year at the level. Smith is a lefty and he has good velocity on his fastball, so it's no surprise a team took a chance on him in the Rule 5 Draft. He figures to be part of the Triple-A Scranton bullpen mix.
The Cubs acquired Smith from the Brewers following the Rule 5 Draft. Milwaukee selected him then traded him to Chicago for cash. The Rule 5 Draft rules still apply following the trade though. There seemed to be very little chance Smith, who struck out seven and allowed three runs (including three homers) in 6.1 innings this spring, would stick with the Cubs given their bullpen depth.
Last week the Yankees received Tyler Jones, another Rule 5 Draft pick, back from the Diamondbacks. Lefty Tyler Webb (Pirates) and catcher Luis Torrens (Padres) are still out there. Webb has a pretty good chance to stick. I still expect Torrens to be offered back sooner rather than later. A 20-year-old catcher jumping from Low-A to MLB is so very unlikely to stick, even with a bad rebuilding team.