The headline drew you in, didn't it?
The Yankees were almost faced with a situation where someone, either Chris Carter, Austin Romine or Aaron Hicks, was going to have to play second base if they tied it up on Sunday. Unfortunately, we didn't get to see it.
But it could actually be quite logical to start Chris Carter, a guy who is basically confined to first base, at shortstop… and bat him lead off.
No, I'm not crazy. This is an old Earl Weaver trick that can only be used on the road and only with a sufficient roster. Here's how it works:
1. Carter isn't actually going to play the field: Basically, you would have Carter lead off the top of the first inning in the lineup card as the shortstop. He'd take his turn at the plate. If you're having a really good day, he might even get two plate appearances. And then you put Ronald Torreyes or Pete Kozma in as the shortstop for the bottom of the first. The lineup will then be the same as it is normally, just with the nine hitter as the leadoff guy and everyone moved down a spot.
With this scenario, you guarantee that you'll get a better hitter an at-bat. You probably don't want to do it with Didi Gregorius because he can actually hit. However, with him out, why not give an AB to Carter (or Aaron Hicks, who works just fine here too) over Torreyes? You can still pinch hit for them later with whoever is left on your bench in case you have a situation like Sunday's ninth inning.
2. This can cause some clubhouse turmoil: When Weaver would do this back in the mid-1970s, it led to Royle Stillman, a left-handed hitting outfielder, as the team's shortstop (as well as others). Personally, I love the concept of a lefty shortstop, even if it's in name only. And Stillman was 3 for 6 in the role. However, Weaver also acknowledged in his book, "Weaver on Strategy," that his sure-handed shortstop Mark Belanger was annoyed by the move. Sure, it makes perfect baseball sense, but it also is forcing a hitter like Belanger to see that he is an inferior hitter in his manager's mind. That can really toy with a guy's mind and may not be worth it from that standpoint.
3. The Yankees would have to re-tool their bench: This move eliminates your best pinch hitter (or one of them) and you lose one of your 13 position players off the bat. Therefore, it really only works if you have more position players on the roster. Weaver only pulled this trick in September with expanded rosters.
But the Yankees actually have an opportunity for that now. They have eight relievers for the time being, until a fifth starter is needed on April 16. That means they can easily afford to send someone down and call up another hitter. This would give the team more flexibility in general, but also enough room to use this 'Carter at SS' move.
Heck, it doesn't even have to be Carter. On the 40-man, you could call up someone like Mason Williams, Rob Refsnyder or Kyle Higashioka and let them be the team's shortstop in name only. That way, you save Carter for a late-game situation that may never come but could be a more valuable use of his power bat. Carter has never led off a game, as you may have guessed, so you don't know if he's even comfortable doing so.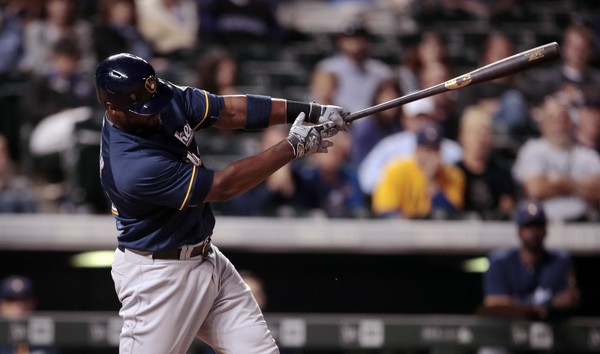 4. Lineup considerations: The other thing to consider is that with Matt Holliday at DH, Carter is your only backup first baseman unless you're willing to have your pitcher hit or use your backup catcher (Romine). Therefore, you'd have to call up a backup first baseman (Refsnyder) or a backup catcher (Higashioka). You could also better do this move with Holliday getting a day off while you play all four of your outfielders with one as your DH. This way, Holliday is your emergency 1B or corner outfielder. Maybe you have Williams up as insurance for the outfield. Either way, this would probably be the optimal idea to pull this off.
—
I write this post acknowledging that the concept I'm suggesting will probably not be put into place. Beyond the simple thinning of your roster, it would cause a stir in the media. Girardi would be skewered if Carter made an out or Torreyes was forced to bat in a big situation late in the game. That's the risk of this concept and you have to be someone that doesn't care about how it will be received in order to actually put it in motion. I don't blame Girardi if he doesn't even consider this because really, what other current manager would even think about doing this? Maybe Joe Maddon or Buck Showalter? Buck, being in Baltimore, would be fitting to try it out.
But I will keep on dreaming of a world where some road PA announcer has to belt out, "Leading off, the shortstop, Chris Carter."