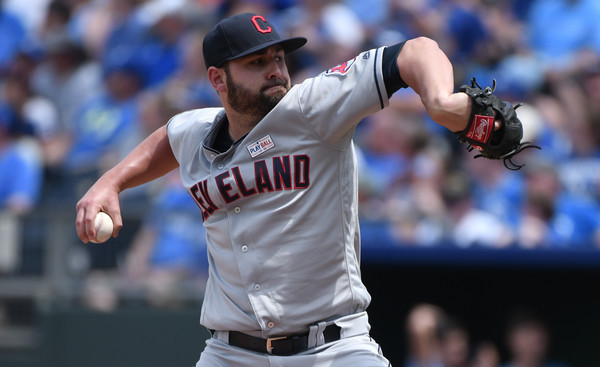 Now that the amateur draft is over, teams have shifted in trade deadline mode. Scouts are all over potential trade targets and front offices are talking to each other a little more often with each passing week. The trade deadline is five weeks and four days away now. So close and yet so far. Plenty of time for deal-making.
The Yankees, despite their recent issues winning games, are in good position heading into the trade deadline. They can take on money, as always, and they have a robust farm system with every type of prospect imaginable. Impact players close to MLB? Yep. Lower level lottery tickets? They have them too. Power arms? Toolsy projects? Sleepers? You name it and the Yankees have it. They can put together a competitive trade package for any player.
Another thing the Yankees have going for them leading into the deadline is their trade reputation. As fans, we spend an awful lot of time talking about who won or who lost a trade. It's what we do. Ask folks in baseball though, especially those actually calling the shots and making trades, and they'll tell you the best trades are the ones that benefit both teams. I can't tell you how many times I've read that over the years, an executive saying win-win trades are the best.
Over the last two or three years, the Yankees have made more than a few trades that have worked out pretty darn well for the other team. The notable exception is the Aaron Hicks trade. I have no idea what happened to John Ryan Murphy. The poor kid is hitting .231/.306/.362 (85 wRC+) in Triple-A. Hicks has broken out this year after a rough first season in pinstripes. Maybe Murphy will figure it out and this will go eventually down as a win-win. Right now it doesn't look good for the Twins.
Here is a sampling of young players the Yankees have traded away since the start of the 2015-16 offseason. I'm emphasizing young players here because they're typically unknowns. The Indians knew what they were getting in Andrew Miller, you know? Same with the Astros and Brian McCann, the Cubs and Aroldis Chapman, and the Rangers and Carlos Beltran. Anyway, here are some traded Yankees:
Nick Goody, Indians: 1.29 ERA (3.87 FIP) with 25.2% strikeouts in 28 innings.
James Pazos, Mariners: 2.01 ERA (2.87 FIP) with 29.7% strikeouts in 31.1 innings.
Ben Gamel, Mariners: .351/.411/.485 (146 wRC+) in 220 plate appearances.
Jose Pirela, Padres: .351/.422/.596 (170 wRC+) in 64 plate appearances since being called up.
Among those not listed are Johnny Barbato, Vicente Campos, and the four kids the Yankees sent to the Reds for Chapman. The Chapman trade was pretty unique in the grand scheme of things and I'm not sure we could ever count on something like that happening again. That deal didn't work out too well for the Reds.
Anyway, the Yankees traded away those four players above — excess players on the margins of their 40-man roster — and now other teams are reaping the rewards. Gamel has been out of his mind with the Mariners. Goody and Pazos have been solid too. I suppose we shouldn't count Pirela because he was non-tendered over the winter and could have signed with any team, but he's still an ex-Yankee, and he's playing well for the team they traded him too.
That all reflects well on the Yankees. Make a trade with New York, even for lower profile guy squeezed off their roster, and you have a chance to get a pretty useful player. And the Yankees have a lot of guys about to be squeezed off their roster! The upcoming 40-man roster/Rule 5 Draft crunch is real. Some of those guys will be put on the 40-man, some will be traded. And some guys on the 40-man now will be traded to clear roster space for those guys.
Back in the day the Braves had a reputation for trading pitchers who got hurt. Bubba Nelson, Dan Meyer, Jose Capellan … those dudes were all top 100 prospects with the Braves who got traded and broke down almost immediately. It happened so fast there was talk Atlanta traded them knowing they were injured. And, for a while, no teams wanted to trade with the Braves. The whole injured pitching prospects thing sullied their reputation.
It worked out for the Braves in that they traded those guys and got value out of them before they broke down, but, in the grand scheme of things, it hurt them in the long-term because making trades became that much more difficult. And maybe that doesn't matter. Maybe the goal should be to win every trade and make sure the other team loses the trade. I don't agree with that though. Win-win trades are cool. The more people who end up happy, the better.
Over the next five weeks — really beyond that considering waiver trades — Brian Cashman and the Yankees will explore the trade market and look for ways to improve the roster. That could be short-term help for a playoff push or a long-term addition with a dynasty in mind. And when he's talking trades, Cashman can point to his recent track record of sending teams good players. That does nothing but help. The club's trade reputation is strong.