We've got 13 questions in the mailbag this week, the first post-Winter Meetings mailbag of the winter. Send your questions to RABmailbag (at) gmail (dot) com and I'll get to as many as I can each week.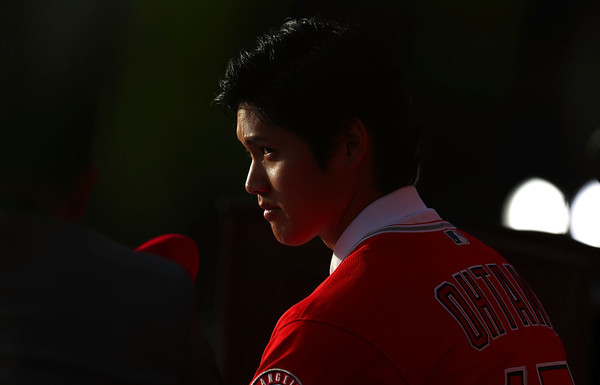 Many asked: Would you rather the Yankees have signed Shohei Ohtani or made the Giancarlo Stanton trade?
Ohtani, easily. That doesn't mean I think the Stanton trade is bad. The Stanton trade was great! But the Yankees need an Ohtani (23-year-old potential ace signed dirt cheap) more than they need a Stanton (power hitting corner outfielder on a huge contract). I know Ohtani has the elbow thing, but even if he needs Tommy John surgery and misses 18 months, that's still four and a half years of cheap production during his prime years. The Yankees made the Stanton trade simply because it was way too good to pass up. Anytime you can get a top ten player in baseball at that price, you do it. But they didn't need another corner outfielder. They do need another pitcher though.
Patrick asks: Hey Mike! Was just wondering what the heck the Yankees are going to do with the 3.25M in international spending money? Since they haven't shown much interest in the Braves prospects that are available- are they saving them for Raimfer Salinas and Antonio Cabello? Kind of weird they haven't signed with anyone yet.
It's $3.5M and they're going to spend it on players, probably Salinas and Cabello because they've been connected to them the longest, but maybe on some others as well, like Julio Pablo Martinez. Those three guys are the best available international free agents now that all the worthwhile ex-Braves prospects signed. The international bonus money doesn't have much trade value now that Ohtani has signed — the Mariners traded $1M for a Double-A depth arm earlier this week, so yeah — so they might as well spend it. They have until June 25th to spend it too. It doesn't have to happen before the end of the year or anything like that. It'll go somewhere soon enough.
Dave asks: Do the Yankees have to stay under the tax the whole year or just on opening day?
Their end-of-season payroll, as calculated per the luxury tax rules, has to be under the threshold. It would be possible for the Yankees to, in theory, start the season with with a $200M payroll, then dump enough salary in a midseason trade to get under the $197M threshold. In reality, that would be close to impossible to do because other teams would know why the Yankees are looking to dump salary, and they'd leverage the crap out of it in trade talks. They have to stay under all year, basically. Can't be under on Opening Day then add salary like crazy during the season.
Steve asks: How about this idea: the Yankees restructure Stanton's contract to smooth out the backloading. In other words, they would move money from the back end to the first 3 years. No change to AAV for LT, the player's union would obviously be ok with it, BUT it induces Stanton to opt out and you let him walk. Basically, you make it a pricey 3 year deal and get away from the back end. If he gets hurt or opts in, you are in the same spot you were anyway minus some time value of money.
Interesting. The problem with this is the time value of money. A dollar today is worth more than a dollar a year from now. Stanton will make $77M in real dollars from 2018-20 and $86M from 2025-27, the final three guaranteed years of his contract. Right now, $77M across three years is pretty darn pricey in the world of baseball. It makes Stanton one of the highest paid players in the game. In seven years though, $86M across three seasons will be much easier to swallow. Rearranging the contract in such a way would make sense from a "let's get Stanton to opt out" perspective, but economically, it's probably not worthwhile for the Yankees. Besides, unless he gets hurt, I think the chances of Stanton opting out are much better than people think. Wait until Bryce Harper and Manny Machado get paid next year, and Nolan Arenado and Anthony Rendon get paid the offseason after that.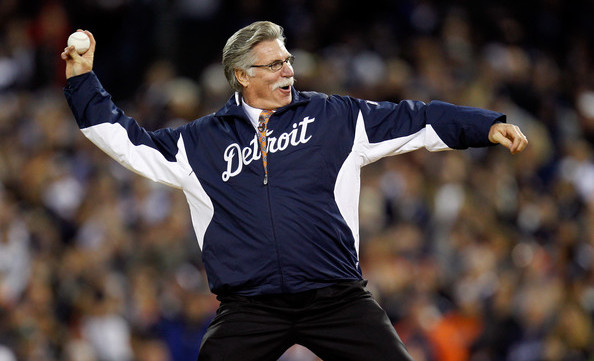 Ken asks (short version): As a big fan of Andy Pettitte, I have thought since his retirement that he had maybe a 50/50 shot at being elected to the HOF someday, but with Jack Morris' election, do you agree that Andy's chances just increased?
It might, though Hall of Fame voters don't think in terms of "this guy got in and that means that guy has to get in now" when casting their votes. Also, the BBWAA didn't vote Morris in. He exhausted his 15 years of eligibility on the BBWAA ballot. Morris was voted in by the Modern Era Committee, a 16-person panel of Hall of Famers and current executives. You are right though, Pettitte's career was better than Morris'.
| | W-L | IP | ERA | ERA+ | FIP | K/9 | BB/9 | HR/9 | K/BB | WAR |
| --- | --- | --- | --- | --- | --- | --- | --- | --- | --- | --- |
| Pettitte | 256-153 | 3,316 | 3.85 | 117 | 3.74 | 6.6 | 2.8 | 0.8 | 2.37 | +60.9 |
| Morris | 254-186 | 3,824 | 3.90 | 105 | 3.94 | 5.8 | 3.3 | 0.9 | 1.78 | +43.8 |
Neither won a Cy Young and they both have five finishes in the top five of the voting. Morris has three World Series rings and was a key member of all three teams. Pettitte has five rings and was a key member of all five teams. Pettitte threw way more postseason innings (276.2 vs. 92.1) with an identical ERA (3.81 vs. 3.80), though docking Morris for the workload is unfair. He didn't play in the Wild Card era. In fact, 92.1 postseason innings is a frickin' ton for his generation. Pettitte used HGH. Morris is an ass.
If Morris is in the Hall of Fame, yes, Pettitte should be in the Hall of Fame. Easily too. The fact the BBWAA did not vote for Morris and he needed one of the committees to get in probably doesn't bode well for Andy, ditto the HGH stuff. I think Pettitte is a borderline Hall of Famer myself. Ain't nothing wrong with that.
John asks: Seeing that the four teams on Stanton's approved list were the four LCS teams, do you think he's a Yankee if the team doesn't come back to win against the Twins and the Indians?
Huh, I hadn't realized that. I don't think losing the Wild Card Game would've changed anything though. Stanton had the Dodgers on his approved list because they're good and they're his hometown team. He had the Astros and Cubs on his approved list because they're good and they're the last two World Series winners. He had the Yankees on his approved list because they're good and young and look like an emerging powerhouse. That's probably all there is to it. Had the Twins gotten to within one game of the World Series this year, I don't think they would've ended up on Stanton's approved list instead of the Yankees or anything like that. For all intents and purposes, Stanton's approved list was the four teams that look set up the best going forward.
Jeff asks: Lowrie's got one (1) year left on his deal in Oakland, can play 2nd or 3rd and was even able to fake SS early in his career. Switch hitter, plays multiple infield positions, and is pretty cheap (Especially now Castro and Headley have been moved) at 1yr/7mil. Does he make sense? What would Beane ask for?
Jed Lowrie is my preferred second base (or third base!) solution at the moment. He hit .277/.360/.448 (119 wRC+) with a lot of doubles (49!), a lot of walks (11.3%), and not a lot of strikeouts (15.5%) this past season. He's a switch-hitter, he can play second or third, and he's owed $6M ($7M luxury tax hit) in 2018. Perfect. Pretty much exactly what I want in a stopgap infielder. Lowrie isn't much of a defender, though I'll live with it given everything else. I'm not sure what it would take to get him, but if the price is reasonable, Lowrie would be my pick for infield trade target. Domingo Acevedo for Lowrie, straight up? I'd do it, which I guess means the A's wouldn't.
Dan asks: How about Ellsbury for Greinke (and their respective contracts) straight-up? Yanks would take on salary long term, but it adds a quality veteran #2-ish arm that would cost less than the Arrieta's of the world.
Zack Greinke for Ellsbury would essentially equal the Diamondbacks selling the fourth place finisher in the NL Cy Young voting for $70M. That's the difference in contracts. Greinke is still so good — he had a 3.20 ERA (3.31 FIP) in 202.1 innings this year — that I think the D-Backs could get similar salary relief and actual talent in return. I mean, the Marlins unloaded $265M in Stanton and got Starlin Castro, Jorge Guzman, and Jose Devers back. That's something. Ellsbury types are available for cheap in free agency. Sign Jon Jay, for example. You don't need to trade an ace to get him. I do think the D-Backs want to move Greinke and his salary. He's been on the block since the new front office regime took over last year. But I don't think they're so desperate to move him that they'll trade him straight up for Ellsbury to get the salary relief. Not enough in this for Arizona.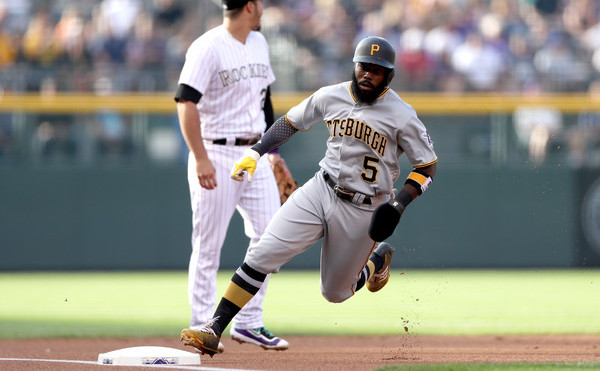 Nik asks: I know he surfaces every now and then, but what do you think about Josh Harrison filling it at 2B/3B? He turned in a solid performance last year, even with a down BABIP, and chipped in a bit of everything (except walks). He's in the last year of his contract, so he wouldn't be an albatross if he didn't work out. Is this the type of guy worth targeting, or only if he sweetens another deal (*cough* Gerrit Cole *cough*)
I had a feeling the Pirates would look to unload Harrison this winter. He's owed $10.25M next year with similarly prices options for 2019 and 2020, so he's sneaky expensive in terms of the luxury tax plan, and he "rebounded" to hit .272/.339/.432 (104 wRC+) with 16 homers this year. That's after hitting .285/.318/.389 (92 wRC+) from 2015-16. Harrison is basically Castro, offensively. He's a better defender than Castro, sure, but you're getting Starlin level production at the plate. And that's fine, I guess. I feel like the perception of Harrison as a player is greater than the reality of Harrison as a player. I get the feeling the asking price is going to reflect the perception of Harrison and not the reality. He's okay. That's about it.
Sam asks: Who is the backup first baseman right now if Bird goes down? (Inevitable question) Could we see a rotation of one of Judge/Stanton over there?
Right now it's Tyler Austin, I guess. But that'll probably change before Spring Training starts. I don't see Aaron Judge or Stanton working out at first base this year. They're both still young enough and good enough outfielders that moving them for defensive reasons isn't necessary. Judge is coming back from (minor) shoulder surgery and Stanton will be in camp with a new team for the first time. They have enough on their plate. Asking them to spend some time at first base in Spring Training seems a little unnecessary. Down the road at some point, yeah, probably. Not yet.
Rob asks: Buster Olney had a column this week making the case for batting Judge leadoff. Setting aside whether or not Boone and the Yankees would do something so unconventional (it seems unlikely) the numbers are compelling. Judge gets on base a ton (he broke Ted Williams's rookie walk record!). He takes a lot of pitches (over four per at bat). Plus leadoff means more at bats for the team's best hitter. Drawback would be nobody on base (at least in the first at bat). Thoughts?
I saw Buster's column and I didn't think it was as crazy as the general reaction I saw in our comments and on Twitter, but I wouldn't do it. Buster's argument is Judge is a great on-base player who sees a ton of pitches, which is exactly what you want in a leadoff hitter. And these days teams are more willing to use a power hitter in that leadoff spot. George Springer hit leadoff for the Astros all year, for example. Francisco Lindor hit leadoff for the Indians.
Those guys do not have Judge power, however. Bat Judge leadoff and you guarantee him 150 plate appearances with no one on base (leading off the game), right out of the gate. He would get a few more plate appearances during the course of the season — the difference between batting first and batting third is roughly 39 plate appearances per 162 games, though it might be more for the Yankees because their offense figures to be so good — but I don't think it would be enough to make up for all those at-bats with the bases empty. It's not like the Yankees are lacking a leadoff hitter, you know? Judge is not an ordinary power hitter. It's one thing to bat a 20-homer guy leadoff. Bat Judge leadoff? Nah. Guaranteeing that nearly one-quarter of his plate appearances are with the bases empty is a bad idea.
Jim asks: Some kind of Ellsbury – Zobrist deal?
The Cubs would say no, the Yankees would say yes. Zobrist was pretty terrible this past season, hitting .232/.318/.375 (82 wRC+) overall, but he's owed only $29M in real dollars from 2018-19 and has a $14M luxury tax hit. Ellsbury is owed $68.4M in real dollars from 2018-20 with a $21.86M luxury tax hit. Even if the Yankees agreed to eat, say, $20M to make this happen, why would the Cubs do it? Yeah, they could put Javy Baez at second and Addison Russell at short full-time, but that's an awful lot of money for a guy to be your fourth outfielder. The Yankees would do Ellsbury-for-Zobrist in a second because of the savings, both real dollars and luxury tax dollars. Whatever Zobrist gives them would be a bonus.
Matthew asks: The concept of "immaculate inning" made me think of how often a pitcher has a three up, three down, three pitches inning. All three batters retired (no double plays, pickoffs etc). I'm betting very rare. And what should we call such a feat? Mini Innings.
Minimum Inning? Flawless Inning? I'm not sure what to call it. I'm not that good with PitchFX and Statcast, so I have no idea how to search for three up, three down, three pitch innings within longer appearances, so like within a start or a multi-inning relief appearance. I did get the Play Index to spit out pitchers who had a three up, three down, three pitch relief appearance. Here's the last five:
August 16th, 2017: Emilio Pagan vs. Orioles
August 11th, 2016: Aroldis Chapman vs. Cardinals
July 29th, 2016: Scott Oberg vs. Mets
June 29th, 2014: Tommy Hunter vs. Rays
May 31st, 2010: Brandon League vs. Twins
So it didn't happen at all from June 2010 through June 2014, then it happened twice in the span of two weeks. Go figure. It happens more often than I thought it would. Hitters are taught that if the first two guys make quick outs, you've got to take some pitches and work the count as the third guy. Not only to make the opposing pitcher work, but also to give your pitcher a chance to catch his breath in the dugout.
Anyway, the last Yankee with a three up, three down, three pitch outing? Allen Watson, of course. He had one of those against the (Devil) Rays on September 26th, 1999 (play-by-play). Mariano Rivera had a three-pitch inning against the Cardinals back in 2003, but he allowed a baserunner. First pitch hit-by-pitch, second pitch double play, third pitch ground out. Tino Martinez hit the double play. True story. Here's the play-by-play.