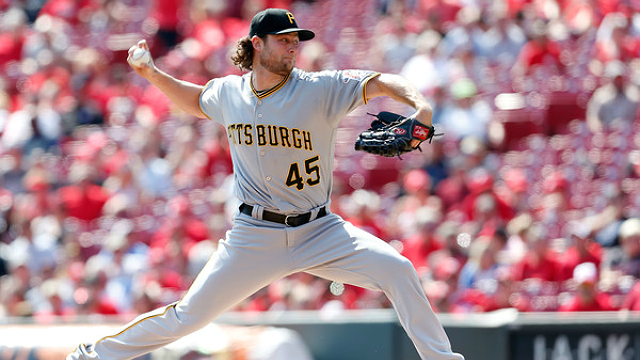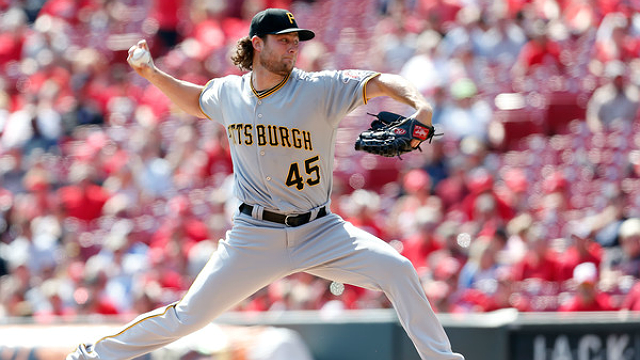 For all intents and purposes, the Yankees have 1-2 holes left on their roster: Second and third base. It's easy to see Gleyber Torres taking one of those spots by May 1, if not Opening Day, hence why it's 1-2 holes and not a firm two. How they fill that last hole could be creative or it could be as simple as sticking Ronald Torreyes there until a younger, more talented option emerges.
Yet day after day, the Yankees are tied to starting pitchers. Gerrit Cole, Michael Fulmer, Chris Archer, Patrick Corbin, etc. Heck, even Yu Darvish, a pitcher who appeared (or still appears) to be wildly outside the Yankees' budget-conscious price range this offseason. Part of these constant rumors may be to drive up the price for fellow contenders, but I have a feeling it goes beyond just that.
While an optimist would say that the Yankees are already set in the rotation, I'm here to advise you otherwise. Finding another starter — whether in free agency, a trade or otherwise — is not a luxury, but a necessity.
Why do the Yankees need another starting pitcher? After all, they retained both potential free agent losses with Masahiro Tanaka and CC Sabathia. They acquired Sonny Gray in part due to his remaining control years. Luis Severino and Jordan Montgomery earned spots in the 2018 rotation with their superb 2017s.
But each of those five pitchers comes with significant question marks. Perpetual knee issues or partially torn UCLs for some and 2017 workloads well past their career-highs for others. If there's an argument for how the 2018 Yankees are worse than the 2017 Yankees, it starts with things going wrong health-wise in the rotation. The scary thing is that rotation-based argument is easy to make.
Just like each of the pitchers in the Yankees' rotation, there are flaws with each of the available pitchers. Gerrit Cole couldn't avoid home runs in 2017 and has only one ace-like season, yet the Pirates are asking (as they should) for the moon in exchange. Michael Fulmer comes with more control, but perhaps even more in return and he did just crater in the 2017 second half. Free agents like Darvish and Arrieta are on the wrong side of 30 with big money demands.
The Yankees could very well determine that their best option for that sixth starter already lies in house. That's valid. Watching what Chad Green's done in 114 MLB innings makes you wonder how well he can do in a swingman role and perhaps 20 starts next year. Having a packed and reliable bullpen already makes a transition to the rotation possible for Green.
And the Yankees' farm system is filled with intriguing arms that could be MLB ready. Chance Adams, Justus Sheffield, Domingos German and Acevedo. One of those guys could break through and provide the starts that will be necessary beyond the Yanks' top five guys.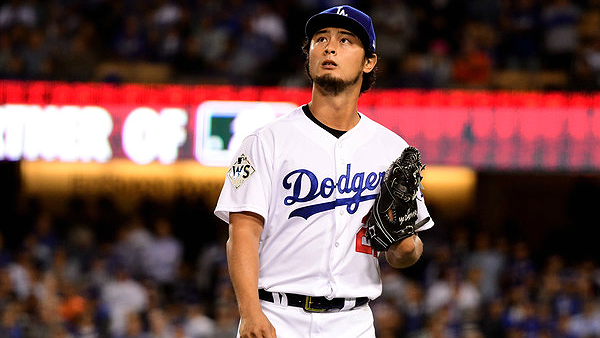 The team doesn't need to go out and spend big on Darvish or trade top-end prospects for Cole. That's not what I am implying. In fact, the Opening Day and playoff rotations may already be set in the Bronx and going big on the trade or free agent market may be a misallocation of resources for a team that still has a need on the infield.
Making either one of those moves would put the Yankees more firmly ahead of Boston in the AL East arms race and give them another weapon to match Cleveland and Houston come playoff time. It would answer a lot of questions that exist about the team as currently constituted and would allow them to ease the workloads of Severino, Montgomery or anyone they deem necessary to protect.
Like with the Giancarlo Stanton deal, the free agent market may move in the Yankees' favor. That's much less likely with the trade market: The Tigers, Pirates and others can wait for a more desperate team in July or even 2019. But no free agent has received a deal of more than three years this offseason and an unforeseen bargain may be out there in February.
The solution to their pitching concerns may indeed exist within the organization already and that's why it's not worth panicking if they don't make a move. But when the Yankees are tied to starting pitchers for the next few months, don't scoff. There is a need on the roster and whether it can be filled in-house remains to be seen.