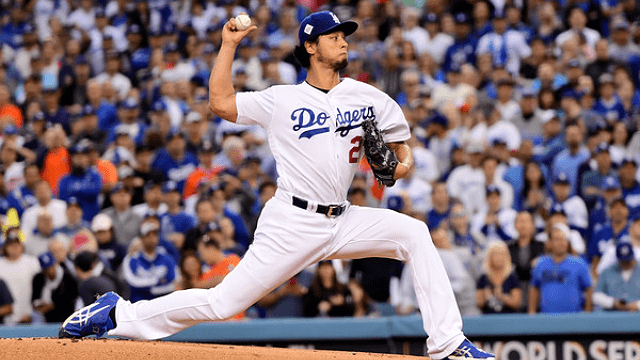 Nothing ever happens in a vacuum. When decisions are made–or not made–there is always some context to consider. We make our choices to do or do not, be or not be based on the circumstances that surround whatever situation we're in. Then, those choices have consequences, which lead to new contexts, which lead to new choices, which lead to…you get where this goes. Yesterday, a choice the Cubs made got me thinking about a choice the Yankees didn't and the possible consequences of that non-choice.
The Cubs signed free agent pitcher Yu Darvish, someone to whom the Yankees were linked for much of the offseason. The deal has a $126M base salary, with incentives to bring it up to $150M, over six years. As Mike said in the post, seems about right. Maybe it's a little less inflated than recent pitcher contracts have been, especially given Darvish's track record and reputation, but underwhelming contract returns seems to be a theme of the 2017-2018 Hot Stove. Despite that, and the aforementioned connection between the Bombers and Yu, Ken Rosenthal revealed that the team never even made an offer to sign Darvish. Why not? Say it with me, folks: the luxury tax.
By now, with Darvish off the table, Spring Training days away, and no other salary-related trades made since the Chase Headley one, I'm resigned to the fact that the Yankees are, very clearly, going to stay under the tax threshold. And I get it, when thinking from their point of view. It gives them savings shortly down the road that they'll use to invest back into the team. On top of that, the team, as presently constructed, is good enough to win without adding a big piece. ZiPS and PECOTA have them at 93 and 96 wins respectively, both marks projected to win the division, the latter quite comfortably. And as counter intuitive as it may be, that rosy projection has me worried about the Yankees' plans to spend going forward.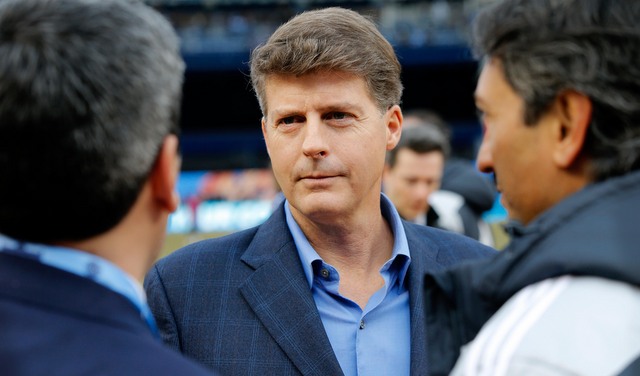 For a few years now, both Hal Steinbrenner and Brian Cashman have beat a similar drum, one whose tune says "you don't have to spend $200M to be a winner."  There's truth to that statement and the Yankees are finally in a position to make it true. Between Luis Severino and Jordan Montgomery in the rotation, along with Aaron Judge, Gary Sanchez, and Greg Bird in the lineup, as well as Chad Green in the bullpen, the Yankees have plenty of impact players making dirt cheap salaries. That's to say nothing of both the depth and high-end potential of their minor league players–spearheaded by Gleyber Torres and Justus Sheffield–and their apparent starting third baseman, Miguel Andujar. This team is set up to win in the short term and the long term, just what everyone wants. And the more I think about it, the more likely it seems that the Yankees will not reinvest their luxury tax savings if they win this year.
Eight months from now, it'll be November. The Yankees will almost certainly have made the playoffs. They'll probably have one at least one round. They may have even gotten to and/or won the World Series. And those things, no matter how minimal, are going to influence the Yankees. With last year's performance, the Yankees arrived ahead of schedule. They were able to win without a huge splash in the free agent market, and are poised to do so this year. The trade for Giancarlo Stanton makes them less likely to go after Bryce Harper, who'd really have no room to play in the Yankees' outfield in 2019 and beyond. If the team wins with Miguel Andujar at third base all year, and he comports himself as well as he can and is able to, the Yankees could reasonably pass on Manny Machado, too. If Machado is set on playing shotstop, the Yankees can always point to Didi Gregorius and Gleyber Torres as reasons not to sign him to a big money deal.
It's not necessarily a bad thing for the Yankees to sit out the free agent market next year if they show great success this year. Winning is winning, after all, regardless of how much you spend. But the Yankees' actions this year, especially on the pitching market, and their team construction make me think they're going to skip reinvesting the potential and probable luxury tax savings from 2018. That's their prerogative since it's their team, their money, etc. And if you can win and spend less doing it? Great! But we've been told for years that this plan was to get them reset to spend big when the time came. I can't help but feel we're in for a bait and switch.