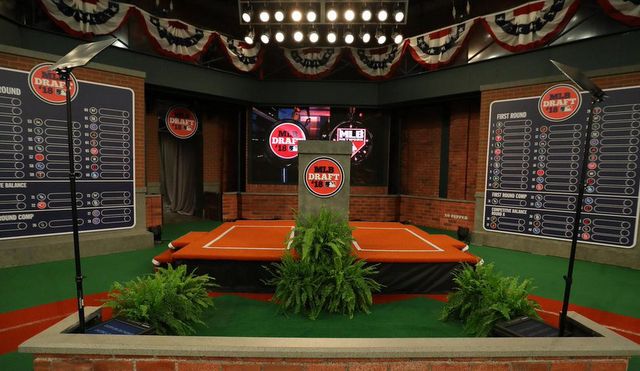 Just a heads up, our 2019 Draft Order Tracker page is now live. You can access it at any time through the Resources pulldown menu at the top of the site. The page will be updated throughout the offseason as draft picks are gained and lost through free agent compensation.
The draft order is the reverse order of the standings and the Yankees had the third best record in baseball this past season. But, because the Braves and Diamondbacks received compensation picks for failing to sign their 2018 first rounders, the Yankees pick 30th instead of 28th. Those two compensation picks pushed them back two slots. So it goes.
The new draft pick compensation rules are tied to team payroll, and because they stayed under the luxury tax threshold this year, the Yankees will surrender their second highest draft pick plus $500,000 in international bonus money each time they sign a qualified free agent this winter. They are locked into that 30th pick. First rounders are protected now.
MLB has not yet announced the 14 Competitive Balance Lottery picks. Those are 14 extra draft picks (eight after the first round and six after the second round) given to small market teams to make things fair, I guess. Those 14 picks should be announced soon. Also, those picks are tradeable! They are the only tradeable MLB draft picks. The Yankees have never traded for one of those picks.