No, it's not Friday, but it is Thanksgiving week, so I'm posting the mailbag early. The rest of the week will be pretty slow around here. Anyway, there are eight questions in this week's special Wednesday edition of the mailbag. Send all your questions and comments to RABmailbag (at) gmail (dot) com.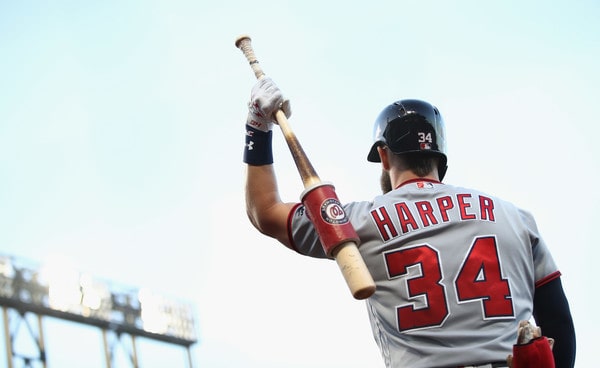 Greg asks: Harper. Five years, $200 million. Who says no? Harper at 10 years 330 million+ just seems like too long a commitment, right? Yankees burn through luxury tax money but at least they know they're as likely as can be to get Bryce's 5 best years, and the dollars are still worth it in terms of likely WAR. Which side says no? Or is this a plausible deal?
It's a good idea but this contract isn't realistic at all. In the current landscape, your only hope of getting a guy like Bryce Harper on a five-year deal is giving him a ten-year deal with an opt-out after five years. Jason Heyward got eight years with opt-outs after years three and four. That's essentially a three (or four) year deal with a five (or four) year insurance policy. Eric Hosmer got eight years with an opt-out after year five. That's a five-year deal with a three-year insurance policy. That's the free agent landscape right now.
Harper and Manny Machado are going to sign contracts so convoluted and loaded with opt-outs that it'll be impossible to tell whether it's fair value. They're in position to get massive deals. I'm talking ten years and more than $30M annually. And they will sign for that. They're also going to get opt-outs, probably more than one. That way, if things are going really well, they can test the market again. And if not, they stick to the original contract. A short-term, big dollar deal doesn't work anymore. They'll take the long-term deal with opt-outs rather than potentially leave themselves in position to struggle for work in a few years.
Jim asks (short version): Why are our Yankees farmhands assigned to the Glendale team doing so poorly? Especially the hitters in what I thought was regarded as a hitter's league? Or, to look at it more broadly, after all the promotions and trades has our farm system gone quickly from exceptional to ordinary??
It was a really crappy year in the Arizona Fall League for Yankees prospects. I posted a minor league update earlier this week that quickly got buried by the Paxton trade. Thairo Estrada hit .238/.282/.263. Estevan Florial hit .178/.294/.260. The four pitchers combined to allow 45 runs in 56 innings. Yuck. The Yankees didn't send any notable pitching prospects to the AzFL this year. I wouldn't worry about them. Matt Wivinis is the most interesting as a spin rate guy. That's about it. Don't sweat the arms.
As for Estrada and Florial, they at least have the injury excuse? Thairo got shot last offseason and didn't have the bullet removed until June. Plus he had some wrist and back trouble. Florial had wrist surgery this summer. But still, it was a disappointing year in the AzFL. I wouldn't obsess over it — we're talking about only 100 plate appearances or so — but yeah, it was a disappointing AzFL showing for everyone wearing the interlocking NY. I was hoping Florial in particular would tear it up. Alas.
As for the farm system overall, yes, it has definitely gone from great to middle of the pack (or worse) the last 18 months or so. For good reasons though. The Yankees graduated Aaron Judge, Gleyber Torres, Miguel Andujar, Jordan Montgomery, and Chad Green to the big leagues, among others. They used Justus Sheffield, Blake Rutherford, James Kaprielian, Dustin Fowler, Jorge Mateo, and others as trade chips. It's not like their prospects busted. Looking at my 2017 top 30 list, 15 of the 30 are either established MLB players or were traded for established MLB players, including ten of the top 14. That is a pretty great rate of return.
Tim asks: What is your prediction for when/if/where Thairo Estrada plays? By 2020 (or late 2019?) could he take over 2B allowing Torres to 3rd & Andujar to 1B how would the infield defense look in this hypothetical if Didi is a long term guy?
The injuries this season, which include getting shot in a botched robbery this past January, essentially put Estrada's career on hold for a year. I really like the kid. He's a rich man's Ronald Torreyes. He gets the bat on the ball consistently and has some pop, and he's a very good defender who can play the three non-first base infield positions. That's a high-end utility guy or a low-end starter. Not sexy! But it's better to grow your own players like that than give them a few million bucks as free agents.
Including the Arizona Fall League, the 22-year-old Estrada played only 37 games and received only 167 plate appearances this year. Ideally he'd spend most of 2019 in Triple-A to play as much as possible. That said, if a need arises at the MLB level, he's on the 40-man roster and is a call-up option. I think Thairo's an up-and-down guy in 2019, a full-time bench guy in 2020, and possibly a starter by 2021. I certainly wouldn't let him stand of the way of a Didi Gregorius extension or Machado signing. Estrada looks like a useful piece but not a cornerstone type.
Dan asks: I don't think the trade is bad at all, but did the Yanks strike too soon on Justus for Paxton, rather than waiting and trying to use him to acquire a better pitcher (Kluber, MadBum). You can only trade Justus once.
Nah, I don't think they acted too soon. I'd rather have James Paxton than Madison Bumgarner at this point — Bumgarner is still really good, but it's one year of Bumgarner vs. two of Paxton (Bumgarner's past postseason success is meaningless to the Yankees) — and I'm not convinced Corey Kluber will actually be traded. Would I rather the Yankees have used Sheffield to get Kluber or Carlos Carrasco? Yes. But that may not have been possible, and you can't ask the Mariners to wait to trade Paxton until you've exhausted trade talks with the Indians. I mean, you could, but they don't have oblige. The choice wasn't necessarily Paxton or Kluber/Bumgarner. It might've been Paxton or nothing because Kluber and Bumgarner aren't truly attainable. Totally fine with it. Paxton's really good and high-end starters are hard to acquire. Strike when you can and don't worry about what's behind Door No. 2.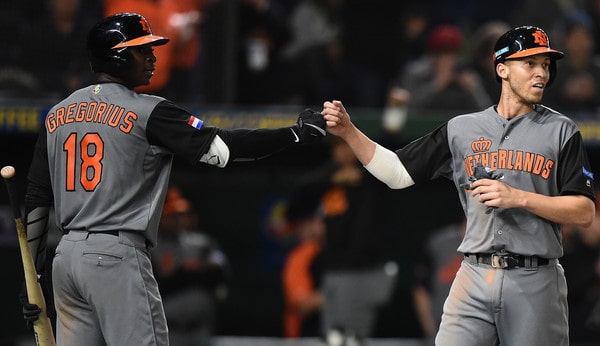 Seb asks: What would it take to pry away Andrelton Simmons from the Angels? Would you be interested?
It'd take a lot to get him and yes I'd be extremely interested. Simmons is still only 29, he remains an All-World defender at shortstop, and his bat has come around the last few seasons. He hit .292/.337/.417 (109 wRC+) with eleven homers this year and .278/.331/.421 (103 wRC+) with 14 homers last year. That offense with his defense makes Simmons a comfortable +5 WAR player. There are two years and $28M remaining on his contract ($8.29M luxury tax hit) which is extremely reasonable. I'd take Simmons in a heartbeat, especially with Gregorius out.
What would it take? Well, that's the hard part. The Yankees don't have Sheffield to trade anymore and their tippy top prospects are all lower level kids like Florial and Anthony Seigler. Aside from Andujar and Torres, their top MLB ready trade chips are concussed Clint Frazier, Jonathan Loaisiga, Chance Adams, and Mike King. I don't think two of those four (or three of the four?) plus other stuff would be enough. I'd want more if I were the Angels. Simmons would be a real great fit as a high contact (7.3 K% in 2018) bat. And once Gregorius returns, the Yankees could put Simmons at short, Didi at second, Gleyber at third, and Andujar in left or at first.
John asks: With the addition of Paxton, what is the future for J.A. Happ?
The Paxton trade doesn't necessarily close the door on Happ. The Yankees are reportedly still interested in him. They have an open rotation spot and he'd be a cheaper alternative to Patrick Corbin. My quick math says the Yankees have $25M to spend under the $206M luxury tax threshold. Corbin would eat up pretty much all of that. Happ would chew up what, maybe $13M to $15M a year? That'd leave money for a Gregorius replacement and bullpen help. Heck, the Paxton trade might make a Happ reunion more likely given the financials associated with signing Corbin. In a vacuum, I'd greatly prefer Corbin. He's younger and I think he'll be the better pitcher going forward. This isn't a vacuum though, salaries matter, and Happ may be the better fit. Happ is not going to have any shortage of suitors, of course. The Yankees will have to win a bidding war no matter which free agent starter they sign.
Emily asks: You said something in the chat this week that confused me: under a potential two-team expansion, you advocated for two leagues composed of four four-team divisions and a balanced schedule, with the top four teams from each league going to the playoffs, irrespective of division. Well if it's a balanced schedule and records are irrespective of division, what purpose does having divisions serve?
As noted, my ideal MLB setup is two 16-team leagues, balanced schedules, and the top four teams in each league going to the postseason. Divisions would be pointless. Baseball also loves history and tradition though, and eliminating divisions all together seems like one of those things that would make people unnecessarily mad. So make four four-team divisions for bragging rights or whatever. Then people can complain it's unfair that a division winner doesn't make the postseason when it inevitably happens. There's no reason for divisions under my preferred setup. It gives folks something to talk about though. Bragging rights, etc. Divisions would be pointless but also harmless.
Mark asks: Seeing how the Yankees stayed under the Base Tax Threshold, do they see part of the money paid into the Luxury Tax from other teams?
Indeed. The Yankees do get a piece of the luxury tax pie this year. According to the Ronald Blum, only the Red Sox ($11.3M) and Nationals ($2.1M) have to pay luxury tax this year. Here's what happens to that combined $13.4M in luxury tax money per Collective Bargaining Agreement Article XXIII(H)(2)(a-c):
(a) The first $13 million of proceeds collected for each Contract Year shall be used to defray the Clubs' funding obligations arising from the Major League Baseball Players Benefit Plan Agreements.
(b) 50% of the remaining proceeds collected for each Contract Year, with accrued interest, shall be used to fund contributions to the Players' individual retirement accounts, as provided in the Major League Baseball Players Benefit Plan Agreements.
(c) The other 50% of the remaining proceeds collected for each Contract Year, with accrued interest, shall be provided to Clubs that did not exceed the Base Tax Threshold in that Contract Year.
Right off the top, $13M of the $13.4M is taken to defray player benefits. Half the remaining $400,000 is taken to help fund player retirement accounts. The remaining $200,000 is then given to the non-luxury tax paying teams. The $200,000 divided by 28 non-luxury tax paying teams equals $7,142.86 per team. An insignificant amount.
The Yankees have had some substantial luxury tax bills over the years. It was $27.4M as recently as 2016, for example. Chop that up as laid out above and the Yankees paid about $300,000 in luxury tax money to the 24 non-luxury tax paying teams that year. Still an insignificant amount to an MLB team. The Yankees have said they don't want to line the pockets of other teams with luxury tax money, which is fine. But they're not giving these teams millions. It's a couple grand apiece.