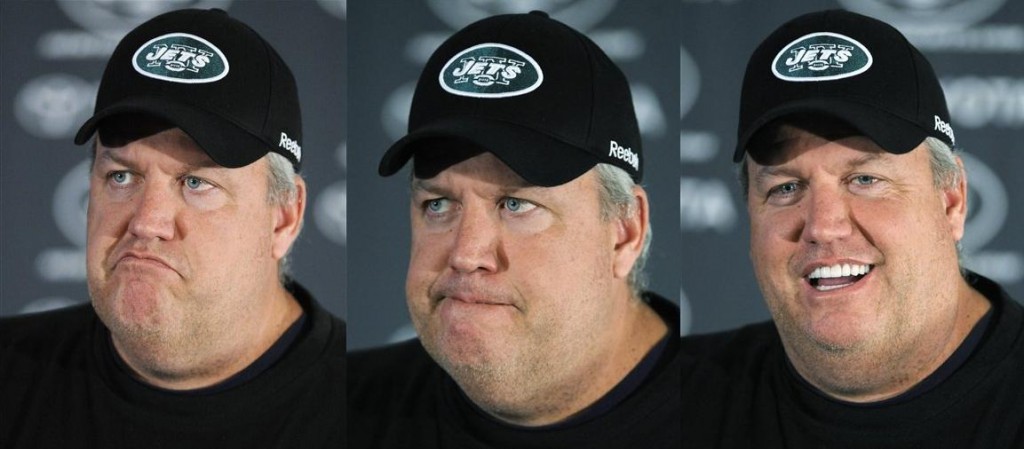 Well look at this. The Jets, who managed to "back into" the Conference Championship Game, are facing the Colts this afternoon for the right to play for the Vince Lombardi Trophy. These are the same Colts that granted Big Rex's team a playoff spot in Week 16 by putting helmets on their cheerleaders in the second half. My, how the turntables have … turned.
(Part of that intro may, or may not have been hyperbole.)
Indianapolis bowled over the Ravens last week while the Jets had to pull a 2009 Yankees and come from behind to beat the Chargers. As always, the Jets are going to rely on the league's best defense to keep them in the game, while pounding away on the ground offensively to limit the potential mistakes of their rookie quarterback. Revis Island will surely keep Reggie Wayne in check, but it'll be interesting to see who can handle Dallas Clark inside when Peyton fires off those short, quick passes as he's being blitzed.
The Jets are going to have to get some big plays on special teams (opponent's are 0-for-5 on field goal attempts against them this postseason) and avoid the turnover at all costs to have a chance. Rex has talked the talk for weeks, and so far his team has walked the walk. Let's see if they can do it again this week. Enjoy the game.
Photo Credits: Bill Kostroun, AP