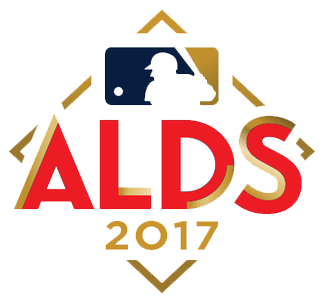 For the first time since way back in 2012, the Yankees are playing a full postseason series. They beat up on the Twins in the AL Wild Card Game earlier this week — well, maybe "beat up" is overstating it, but they won the game and that's all that matters — and are now facing the Indians in the best-of-five ALDS. This series features the two best run differentials in baseball. The Indians were at +254 while the Yankees were second at +198.
It's been a little while since these two teams last met in the postseason. Not since the 2007 ALDS, when CC Sabathia was still with Cleveland and Chien-Ming Wang was the Yankees ace. Today, by the way, is the ten-year anniversary of the midge game, so get ready to hear about that during the broadcast. It's also the four-year anniversary of Sonny Gray, tonight's starter, outpitching Justin Verlander in his postseason debut.
The Indians won five of their seven head-to-head meetings with the Yankees during the regular season, which of course means nothing now. The Yankees went 6-0 against the Indians in 2007, then lost the ALDS in four games. The postseason is a different animal. Strategies change and we go from a marathon to a sprint. Here are tonight's starting lineups:
New York Yankees
1. LF Brett Gardner
2. RF Aaron Judge
3. C Gary Sanchez
4. SS Didi Gregorius
5. 2B Starlin Castro
6. 1B Greg Bird
7. 3B Todd Frazier
8. DH Chase Headley
9. CF Aaron Hicks
RHP Sonny Gray
Cleveland Indians
1. SS Francisco Lindor
2. CF Jason Kipnis
3. 2B Jose Ramirez
4. DH Edwin Encarnacion
5. RF Jay Bruce
6. 1B Carlos Santana
7. LF Lonnie Chisenhall
8. C Roberto Perez
9. 3B Giovanny Urshela
RHP Trevor Bauer
It is cloudy and humid in Cleveland this evening, and there are some on-and-off sprinkles in the forecast throughout the evening. Shouldn't be anything heavy enough to delay the game. Tonight's game will begin at 7:30pm ET and FOX Sports 1 will have the broadcast. Enjoy the game.