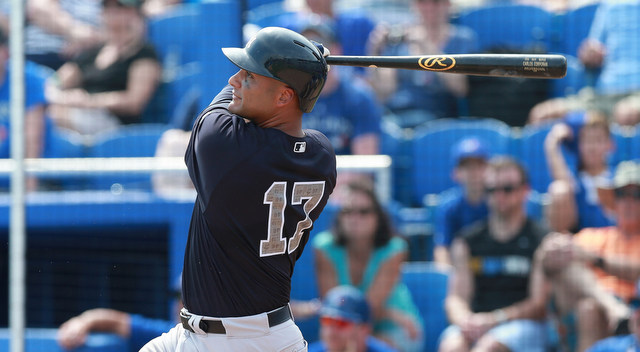 Earlier today the Yankees traded catcher Carlos Corporan to the Rays for cash, the team announced. It's only the second trade ever between the two AL East rivals. The other trade was the Nick Green for cash blockbuster back in 2006. Remember the Nick Green game? Good times.
Corporan, 32, had a unique opt-out clause in his contract. Once the Yankees determined they were not going to add him to the 40-man roster, they had to email the other 29 teams and give them the chance to add Corporan to their 40-man. Apparently no one bit; Corporan was traded as a non-40-man player.
The Yankees signed Corporan over the winter and it appeared that, at the very least, he would be a veteran safety net behind Austin Romine and Gary Sanchez in the backup catcher competition. Joe Girardi largely dismissed Corporan as a backup catcher candidate this spring and the job eventually went to Romine.
With Corporan gone, either Sebastian Valle or Eddy Rodriguez will back up Sanchez at Triple-A Scranton. Valle spent all of last season at Double-A with the Pirates. E-Rod bounced between Double-A and Triple-A with the Yankees. Either way, Sanchez is the starter for the RailRiders. No doubt about it.