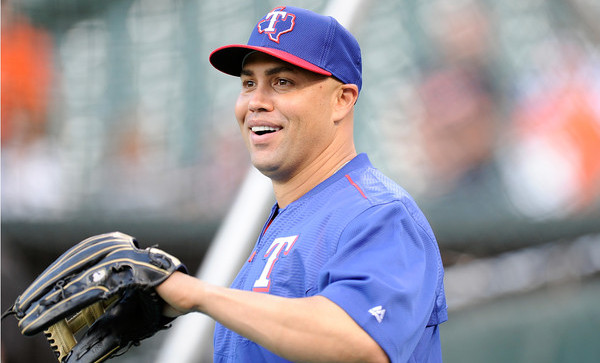 For the first time since 2013, the Yankees have made it to November 17th without making a trade or free agent signing. Last winter they made the John Ryan Murphy-Aaron Hicks trade on November 11th, and the year before they re-signed Chris Young on November 9th and made the Francisco Cervelli-Justin Wilson trade on November 12th. So far this year all we have is a Joe Mantiply waiver claim. Lame. Here's the latest hot stove buzz.
Yankees among teams most interested in Beltran
According to Rob Bradford, the Yankees are among the most interested teams in free agent Carlos Beltran. The Red Sox, Blue Jays, and Astros are also in the mix. There are no shortage of DH bats available this winter. Beltran is part of a group that includes Edwin Encarnacion, Mark Trumbo, Mike Napoli, and others. We could include Jose Bautista here too. Kendrys Morales was in that group before signing a three-year deal with the Blue Jays last week.
Beltran had a very productive season for the Yankees before being traded to the Rangers, where he was just okay. You could do a heck of a lot worse than signing Carlos to be your short-term DH, which is something the Yankees will probably need should Brian McCann get traded away. That said, after seeing Alfonso Soriano and Mark Teixeira and Alex Rodriguez go from very productive to toast in an offseason in their late-30s, bringing Beltran back makes me a little nervous.
Yankees have contacted Hammel
As part of their search for "pitching, pitching, pitching," the Yankees have already reached out to free agent right-hander Jason Hammel, according to George King. Hammel became a free agent last week when the Cubs surprisingly declined his $12M club option. They had to pay him a $2M buyout anyway, so it was a $10M decision. Apparently the Cubs threw Hammel a bone and let him decide whether he wanted to come back, and he instead opted for free agency, because he's not a moron.
Anyway, the 34-year-old Hammel had a 3.83 ERA (4.48 FIP) in 166.2 innings this past season, and over the last few years he's worn down and been close to a non-factor in September. He's more of a 150-inning guy than a 180-inning guy. Hammel has been very homer prone the last few years (1.28 HR/9 since 2013) and I can't imagine moving into Yankee Stadium will help matters. Still, he's one of the best free agent starters on the market, so the Yankees are smart to check in. It never hurts to see what a guy wants.
Yankees have shown early interest in D. Holland
The Yankees, along with the Pirates and Padres, have shown early interest in free agent lefty Derek Holland, reports Jeff Wilson. The Rangers tried to trade Holland earlier this offseason, but after finding no takers, they decided to decline his $11.5M option and instead pay him a $1M buyout. It's entirely possible Holland is the second best left-handed starter in free agency behind Rich Hill. It's either him or Brett Anderson. Egads.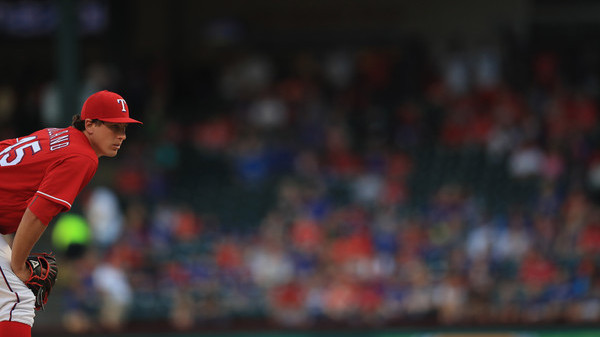 Holland had a 4.95 ERA (4.75 FIP) in 107.1 innings last season. He's been limited to only 203 innings the last three years due to all sorts of injuries, including knee and shoulder trouble. Holland has five pitches (four-seamer, sinker, slider, curveball, changeup) and PitchFX clocked him in the 92-94 mph range this year, so the 30-year-old still may have something to offer. Would he take a one-year contract to rebuild value in Yankee Stadium? Maybe! But the odds (and common sense) are against it.
Yankees have contacted Boras about G. Holland
Now for the other Holland. According to George King, the Yankees have contacted agent Scott Boras about free agent Greg Holland, who is working his way back from Tommy John surgery. Holland threw for scouts last week and the Yankees were among the many teams in attendance. "Over 20 teams (have called). Most teams are doing their due diligence," said Boras.
Holland, 30, had his elbow rebuilt in September 2015, so he's 14 months out from surgery. Reports indicate he was 91-92 mph during his workout last week, down considerably from his peak, but I don't think that's alarming. He's still rebuilding arm strength. His health is obviously most important, but after that you're looking at his mechanics and the effort in his delivery. A free and easy 91-92 is much different than max effort 91-92. I can't help but think Holland is going to wind up with whatever team offers him their closer's job right away.
Yankees open to moving Headley
In addition to McCann and Brett Gardner, the Yankees are also open to moving Chase Headley, reports Ken Rosenthal. This isn't surprising. The Yankees reportedly made Headley (and Jacoby Ellsbury) available at the trade deadline. It only makes sense to put him out there again now. The free agent third base market is Justin Turner, Luis Valbuena coming off hamstring surgery, and nothing else. There are few quality hot corner options available.
The Yankees have outfield replacements for Gardner and Ellsbury, and they've already replaced McCann behind the plate, but they'd have to go out and add a third baseman should they trade Headley. That's not insignificant. I love Ronald Torreyes as much as the next guy, but giving him 500+ plate appearances seems like bad news. That isn't to say the Yankees should hold on to Headley because they lack a third base replacement. By all means, see what the market offers. It just means this is a two-step process. Trade Headley, then find a replacement.