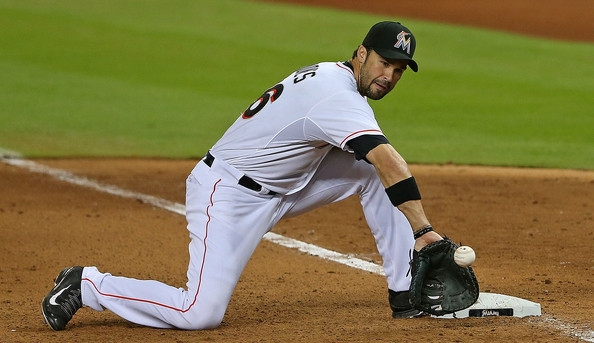 We've spent, well, just about the entire offseason discussing rotation options should Masahiro Tanaka (elbow), CC Sabathia (knee), Michael Pineda (shoulder), or whoever else get hurt during the 2015 season, but the pitching staff is only one piece of the team. The Yankees suffered several position player injuries last summer and didn't always have an appropriate backup. Remember Brian McCann and Kelly Johnson at first? Zelous Wheeler at third? Martin Prado in right? It wasn't pretty.
Thanks to their offseason machinations and improved farm system, the Yankees appear to be better prepared to handle the inevitable position player injury(ies) this coming season. And they are inevitable. Someone's going to pull a hamstring, take a pitch to the hand, something like that. It takes way more than 25 players to win, remember. Teams put the entire 40-man roster to work each season and the Yankees have more position appropriate backup plans in place for 2015. Let's run them down.
Catcher
Starter: Brian McCann
Backup Plan: John Ryan Murphy, Austin Romine?, Eddy Rodriguez?
You're not going to find a bigger SKJRM (Serial Killer John Ryan Murphy because his name sounds like a serial killer, for you newbies) fan than me, but even I am a little nervous about the idea of Murphy taking over as the everyday catcher if McCann gets hurt at some point this year. McCann's a pretty damn important player to the Yankees* and losing him to injury would be a big blow. Romine is out of options and will probably be in a different organization come Opening Day, either via waivers or a minor trade, leaving Rodriguez as the likely third string catcher. He has two MLB games to his credit. In the worst case scenario, I think the Yankees would make a trade for a veteran stopgap backstop rather than call up Gary Sanchez for an extended period of time.
* The starting catcher is an important player for every team, this isn't unique to New York.
First Base
Starter: Mark Teixeira
Backup Plan: Garrett Jones
Finally, a real live backup first baseman. Nine players played at least one game at first base for the Yankees last summer, including McCann, Johnson, Carlos Beltran, Brendan Ryan, Scott Sizemore, and Francisco Cervelli. The team's approach to backing up Teixeira last year was basically "we'll put anyone there," but now they have Jones, a true first baseman with over 400 games of experience at the position in MLB and another 800 or so in the minors. He played 129 games at first for the Marlins just last year. Phew. When Teixeira needs a day off or gets hurt this coming season, the Yankees can stick Jones there and we all won't have to hope for the best on ground balls to first or slightly off-line throws from other infielders. If both Teixeira and Jones get hurt at some point, I guess McCann would see time at first, or Kyle Roller could get the call from Triple-A if he mashes again.
Second Base
Starter: Stephen Drew
Backup Plan: Rob Refsnyder, Brendan Ryan
Shortstop
Starter: Didi Gregorius
Backup Plan: Stephen Drew, Brendan Ryan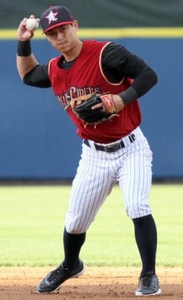 I'm going to lump the two middle infield spots together because I think if either Drew or Gregorius misses time this year, Refsnyder is going to step into the lineup as the replacement. He'll take over second if Drew gets hurt, and if Gregorius gets hurt, Drew will slide over to short and Refsnyder will take over at second. Ryan is there for the day-to-day stuff. Gregorius sitting against a tough lefty or Drew needing a day off after starting 15 straight, something like that. If there's an extended absence though, I believe Refsnyder's the guy. Ahead of Ryan and ahead of Jose Pirela.
Third Base
Starter: Chase Headley
Backup Plan: Alex Rodriguez?, Brendan Ryan?
Third base is a potential problem area should injury strike. There is no obvious fill-in candidate until A-Rod shows he can handle the position at least somewhat regularly, say two or three times a week, and that might not ever happen. Ryan's played a handful of games at the hot corner in his career, Gregorius has ten career innings at third, and Drew has never played there as a pro. Even Pirela just has a handful of games at third in his career.
The Yankees did add some minor league infield depth in Jonathan Galvez, Nick Noonan, and Cole Figueroa, none of whom we want to see in the Bronx playing regularly next year. They're emergency options, and if A-Rod can't play third, it might be an emergency the instant Headley gets hurt. Hopefully that doesn't happen.
This all depends on Alex. If he can play third base some, they'll have an okay backup plan. If he can't, the Yankees will probably have to go outside the organization should Headley go down for an extended period of time.
Left Field
Starter: Brett Gardner
Backup Plan: Chris Young, Jones?
Center Field
Starter: Jacoby Ellsbury
Backup Plan: Gardner, Young
Right Field
Starter: Carlos Beltran
Backup Plan: Young and Jones
The outfield is pretty straight forward so I'm going to lump the three positions together. The backup plan should any of the starters go down is a Young/Jones platoon. (Jones has some left field experience but not much, though I don't think the Yankees would hesitate to throw him out there if necessary.) If either Gardner or Beltran gets hurt, the Young/Jones platoon takes over in either left or right. If Ellsbury gets hurt, Gardner takes over in center and the Young/Jones platoon steps into left. Simple, right?
Young has been a center fielder his entire career and is still a quality defender, so he's the third option there. Pirela logged a decent amount of time in left in the minors and is probably the sixth outfielder — behind the starting three, Young, and Jones — by default. Ramon Flores had a nice run in Triple-A last summer (116 wRC+) before hurting his ankle and is next in line behind Pirela. As of this very moment, I think Flores would get the call over Tyler Austin, who is also on the 40-man roster and slated to open the year with the RailRiders. That could change if Austin straight up mashes.
* * *
Aside from third base and the always vulnerable catcher position, the Yankee have clearly defined backup plans all over the field. Young and Jones have the outfield covered, Refsnyder is backing up the middle infield in case of a long-term absence, and Jones is a true backup first baseman behind Teixeira. The Yankees had to scramble for help whenever a position player got hurt the last few years, particularly on the infield, but they have more protection now. Hopefully they won't need to use these backup plans, but you know as well as I do that it's inevitable. The 162-game schedule is cruel like that.