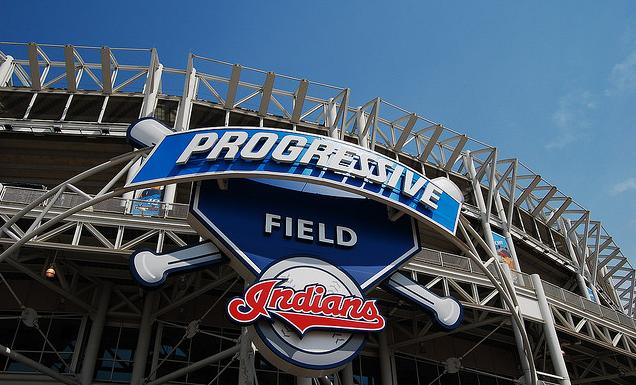 It feels like the Yankees just got done playing the Indians, doesn't it? That four-game series ended three weeks ago today with a 1-0 win for the Tribe, but that was a little easier to swallow after the Yankees won the first three games.
What Have The Indians Done Lately?
Their molten hot start is a distant memory, but Cleveland has rebounded to win four of their last six games, all against NL competition (Diamondbacks and Reds) in NL parks. They're six games over .500 at 44-38, and their +16 run differential is actually one of the better marks in the league.
Indians On Offense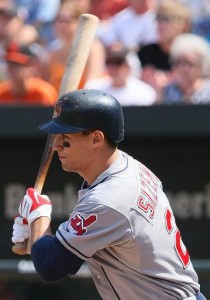 The Tribe were struggling big time with the bats the last time these two clubs met, scoring just nine runs in the six games before that series started. The offense has come back to life though, and Cleveland has scored four or more runs in five of their last six games and five-plus runs in four of six. Travis Hafner is now off the disabled list, and he adds a huge bat (.341/.419/.563) to their middle of their lineup at designated hitter. The Indians lost the underperforming Shin-Soo Choo (.244/.333/.353) to a long-term thumb injury and benched the underwhelming Jack Hannahan (.213/.303/.333), replacing them with a Travis Buck (.272/.312/.398 vs. RHP)/Austin Kearns (.236/.286/.261 vs. LHP)/Shelley Duncan (.241/.293/.389 vs. LHP) platoon and top prospect Lonnie Chisenhall (.300/.300/.400 in five games), respectively. Otherwise it's the same cast of characters we saw three weeks ago.
Michael Brantley has come back to Earth a bit as the leadoff man (.266/.330/.361), but Asdrubal Cabrera has assumed number three hitter duties and is still hitting the snot out of the ball (.291/.341/.496). Carlos Santana has started to add some power (.352 ISO in his last 15 games) to his OBP skills (16.4% walk rate, third best in baseball), and he's being protected by the powerful (.222 ISO) but suddenly undisciplined (5.5% walk rate, half his career mark) Grady Sizemore. Those four plus Hafner represent the meat of their order, the guys Manny Acta relies on to produce runs night after night.
Matt LaPorta is on the disabled list, so Santana has been playing first while Lou Marson (.226/.272/.302) handles catching duties. Cord Phelps (.200/.280/.333 in limited time) and Orlando Cabrera (.262/.292/.353) are sharing the second base job. Overall, the Indians are essentially league average with a .319 wOBA, and they rely more on power (.145 ISO) and patience (8.3% walk rate) than speed (just 48 steals). Hafner and Santana are a scary 1-2 punch in the middle of the order, and you can't ignore Asdrubal and Sizemore either. The other five guys can be pitched to, though.
Indians On The Mound
Monday, RHP Josh Tomlin (vs. A.J. Burnett): The clock struck midnight on Tomlin last month, as he's followed up the 2.41 ERA in his first nine starts with a 5.86 ERA in seven starts since. The Yankees contributed to that 5.86 ERA by tagging him for six runs and a dozen hits in five innings a few weeks ago, though it's worth noting he's allowed just six runs total in three starts since. Tomlin isn't flashy (88-91 mph fastball with a changeup and curve) and other than his walk rate (1.05 BB/9), nothing about his underlying performance stands out (5.08 K/9, 1.23 HR/9, 37.6% grounders).
Tuesday, RHP Carlos Carrasco (vs. CC Sabathia): Carrasco was the author of that 1-0 win three weeks ago, stymieing the Yankees with his four-pitch mix (low-90's fastball, slider, changeup, curveball) over seven shutout innings. His 3.54 ERA is right in line with his 3.46 FIP and 3.65 xFIP, though his strikeout rate is unimpressive (5.74 K/9) and he gets by on limiting walks (2.20 BB/9) and keeping the ball in the park (0.67 HR/9, 49.8% grounders). Carrasco has a pretty drastic platoon split, especially in terms of strikeouts and walks, and he's on a nice little roll at the moment (more than one run allowed in just one of his last five starts). Hopefully seeing him for the second time in three weeks gives the Yankees a bit of an advantage.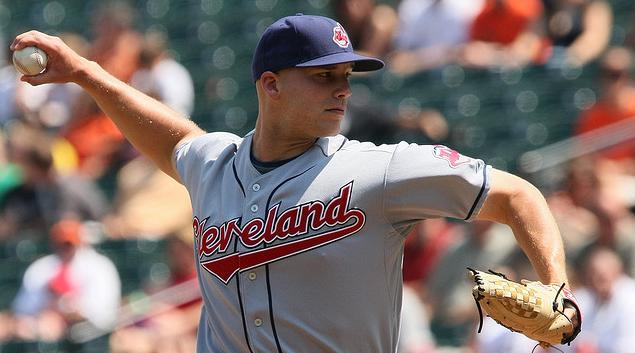 Wednesday, RHP Justin Masterson (vs. Phil Hughes): Masterson is one guy the Yankees didn't see three weeks ago, but they're certainly familiar with him from his Red Sox days. He's a low arm slot sinker (low-90's)/slider (low-80's) guy with a considerable platoon split, and he relies way more on ground balls (55.2%) than strikeouts (6.33 K/9). After a rough stretch at the end of May, Masterson has allowed no more than two earned runs in his last five starts, though high pitch counts kept him from going deep in the game.
Bullpen: Cleveland's bullpen is sneaky good. Closer Chris Perez is actually their worst late-game reliever (3.64 FIP thanks to a K/BB ratio hovering around 1.00), and they just welcoming him back off the bereavement list. Right-hander Vinny Pestano (2.26 FIP, 12.62 K/9) and left-handed Tony Sipp (7.68 K/9, 4.77 FIP because of homer issues) are death on same-side hitters (.123/.240/.200 vs. RHB and .095/.191/.238 vs. LHB, respectively), and Rafael Perez gives them another solid option against lefties (.219/.250/.250). Side-arming righty Joe freakin' Smith (.302 FIP) has a fluke reverse split this year (.293/.369/.320 vs. RHB but .138/.212/.172 vs. LHB) that is nothing like the rest of his career. It's more sample size than anything, he spent some time on the disabled list earlier this year.
The rest of the pen is filled out with righties Chad Durbin (3.93 FIP), Frank "Pee Wee" Herrmann (4.22 FIP), and Josh Judy (just three innings so far). It's a relief corps best used in matchup situations (especially late in the game) considering the platoon splits that Sipp, Smith, and the lefty Perez are rocking. Pestano is effective against everyone, and the righty Perez is the definition of a cardiac closer.
Recommended Indians Reading: The DiaTribe and Let's Go Tribe