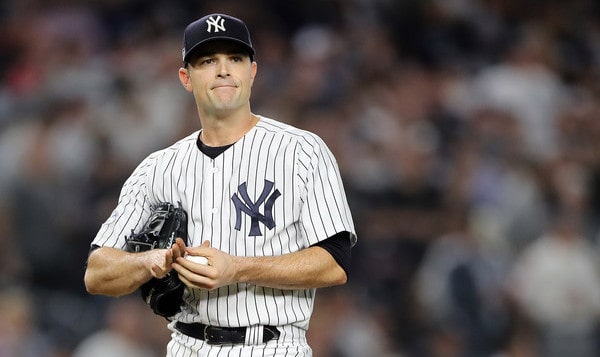 We are still a few weeks away from the hot stove firing up, but already some free agent chatter is starting to trickle in. According to George King, impending free agent David Robertson wants to return to the Yankees next season, but he's not going to take a discount to make it happen. (Nor should he.)
"I would like (a reunion) to happen, but I have to do what is best for me and my family," said Robertson. In an unusual move, Robertson has parted ways with his agent and will represent himself this winter, reports Mark Feinsand. Huh. That doesn't happen often. I wouldn't advise it, but what do I know.
This past season was the final season on the four-year, $46M contract Robertson signed with the White Sox back in the day. It was the third largest reliever contract in history at the time it was signed and it is still one of the seven richest reliever contracts ever. Robertson is well-positioned to get another multi-year deal at eight figures annually.
The 33-year-old Robertson threw 69.2 innings with a 3.23 ERA (2.97 FIP) and strong strikeout (32.2%) and walk (9.2%) rates this past season. That is as David Robertson as it gets. The ERA was a shade high, otherwise everything was right in line with his career norms. It was the ninth straight season he's made at least 60 appearances and thrown at least 60 innings.
As I wrote last week, re-signing Robertson is a no-brainer to me. He's excellent, he's willing and able to pitch whenever, he's postseason and New York battle-tested, he's been durable, and there has been zero decline in his stuff. If anything, Robertson's stuff is improving, because he's tinkering with different arm angles and a two-seamer. He's a crafty veteran now.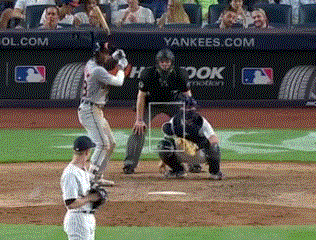 Given the state of baseball, quality relievers have never been more in demand, and I can't imagine the fact guys like Craig Kimbrel, Zach Britton, Adam Ottavino, Kelvin Herrera, Jeurys Familia, and Andrew Miller will also be free agents will hurt the market. The market's not flooded. Plenty of contenders need bullpen help. All those dudes are getting paid.
Last offseason Bryan Shaw, Jake McGee, and Brandon Morrow set the market for non-elite relievers at $9M+ annually and Robertson is a heck of a lot closer to elite right now than those guys last year. His opening ask this offseason could be three years at $15M per season and I don't think it would be crazy. Start there and, if no team pays up, come down a bit.
Given his age (34 in April), it's fair to worry that Robertson could soon decline, especially since he's been a workhorse throughout his career. All those high-leverage innings take their toll. That said, every reliever is a risk, even the great ones. Robertson is steady, reliable, and unflappable. Not sure what more you could want in a bullpener. Re-sign him as soon as possible, Yankees.