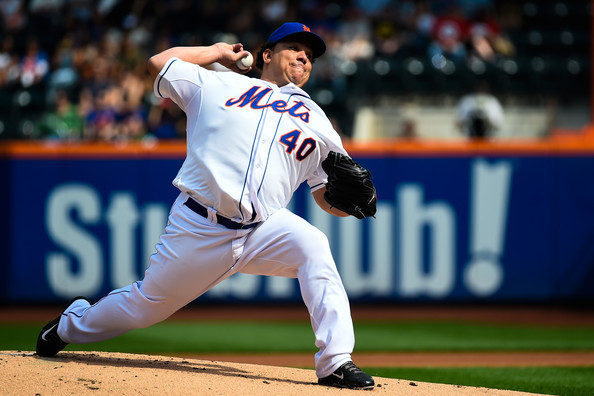 Now that James Shields has landed in San Diego, the top free agent starters are all off the board and the only guys left unsigned are hangers-on. Roberto Hernandez, Chris Young, Kevin Correia, guys like that. The Yankees passed on Shields, Max Scherzer, and Jon Lester because they didn't want to hand out another big contract but they could still use another starter. Every team except the Nationals could, really.
Pitchers and catchers will start reporting to Spring Training next week, though there are still a handful of pitchers on the trade block who could be moved between now and then. Cole Hamels is the obvious one, but he's a complicated case. I'm taking about back-end starters, guys who eat innings and wouldn't cost much more than salary relief to acquire. The Yankees have shown no real interest in those types of guys but they could jump into the mix. Here are a few back-end arms who are definitely available right now.
RHP Bartolo Colon, Mets
| | ERA | FIP | K% | BB% | GB% | HR/FB% | RHB wOBA | LHB wOBA |
| --- | --- | --- | --- | --- | --- | --- | --- | --- |
| 2014 | 4.09 | 3.57 | 17.9% | 3.6% | 39.3% | 8.8% | .331 | .299 |
| 2012-14 | 3.40 | 3.52 | 16.0% | 3.6% | 41.9% | 7.9% | .292 | .309 |
When the Yankees plucked Colon out of winter ball back in 2011, who would have guessed he'd still be kicking around in 2015? Not me, that's for sure. The Mets have an enviable collection of young starters and have been shopping their high-priced arms hard all winter, and the 41-year-old Colon is the highest priced of them all — he's scheduled to earn $11M this coming season.
Colon has pitched well since returning to the big leagues four seasons ago but his fastball velocity has been slipping in recent years, and that's pretty scary for a guy who throws about 85% four-seamers and sinkers. Here's his velocity graph since resurfacing with the Yankees a few years ago, courtesy of Brooks Baseball: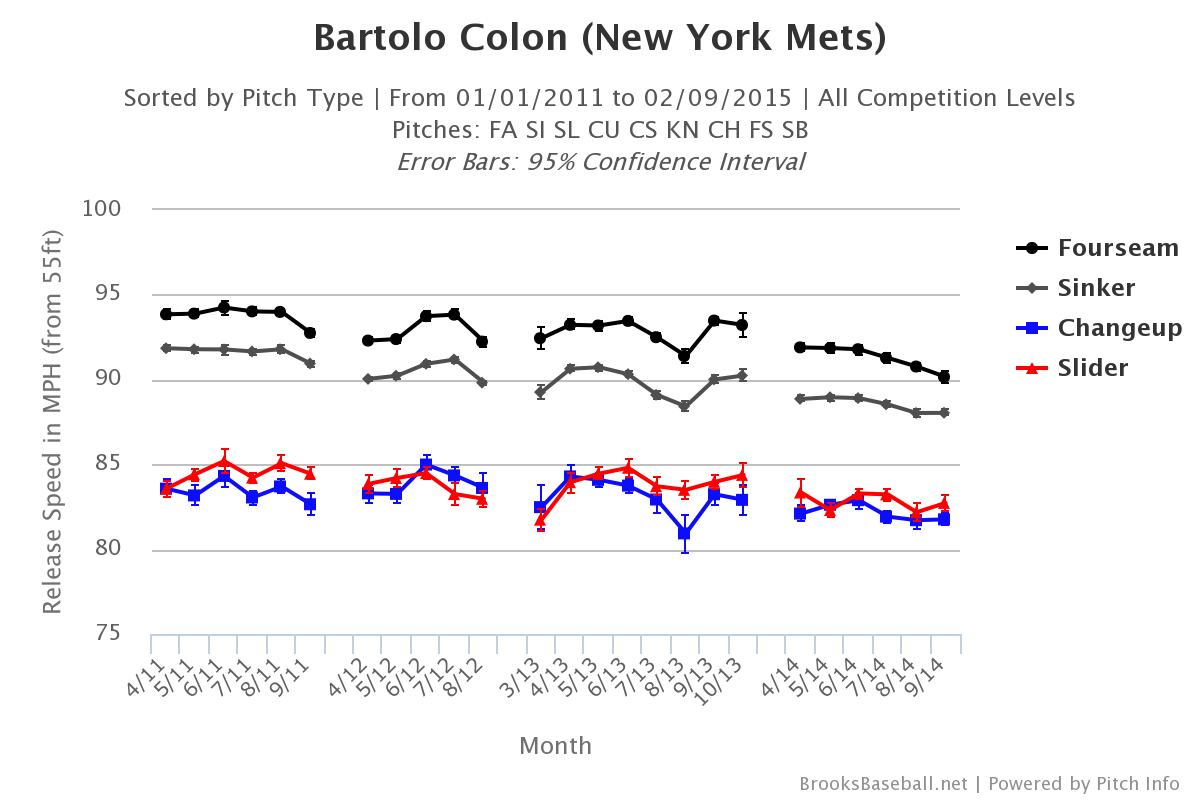 His fastball velocity has been steadily declining and that is not at all surprising for a guy Colon's age. It's remarkable really that he is still throwing as hard as he is given the nearly 3,000 career innings he's logged and the arm injuries he's dealt with.
As the velocity has slipped, Bart has become increasingly fly ball and line drive prone according to the imperfect batted ball data we have. Opponents are squaring him up more often, basically, so it's not necessarily a fluke his BABIP has climbed from .286 to .294 to .307 the last three seasons. And remember, he was pitching in two pitcher friendly parks (O.co Coliseum and Citi Field) the last three years.
At his age, you have to expect Colon to continue declining in 2015. At best, maybe he'll be able to maintain last year's performance. The guy is going to turn 42 in May and he's an extremely fastball reliant pitcher who is having a harder time cracking 90 mph with each passing start. I think the Mets would give him away at this point as long as they shed themselves of his $11M salary, but he still feels more like a "all hell broke loose" last resort for the Yankees.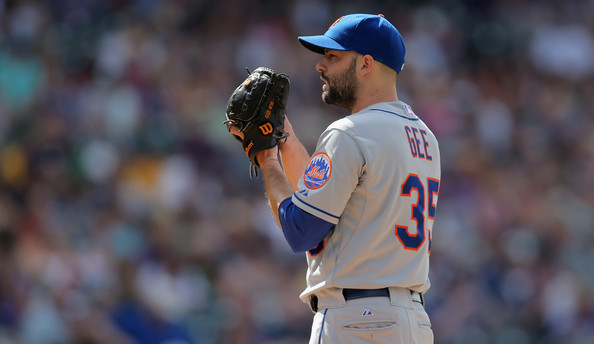 RHP Dillon Gee, Mets
| | ERA | FIP | K% | BB% | GB% | HR/FB% | RHB wOBA | LHB wOBA |
| --- | --- | --- | --- | --- | --- | --- | --- | --- |
| 2014 | 4.00 | 4.52 | 16.5% | 7.5% | 44.1% | 11.5% | .315 | .321 |
| 2012-14 | 3.85 | 4.09 | 17.8% | 6.4% | 44.9% | 11.1% | .294 | .341 |
Like I said, the Mets have been trying to unload a high-priced starter all offseason, and it's sort of sad Gee's $5.3M salary is considered high-priced for a New York team. (Gee will remain under team control as an arbitration-eligible player in 2016 as well, so he's not necessarily a one-year rental.) The 28-year-old has been a popular target this offseason as the Rockies, Padres, Giants, Nationals, Rays, Royals, and Twins had interest in him at various points.
There was a stretch from May 2013 through July 2014 where Gee was damn near ace-like, pitching to a 2.67 ERA (3.81 FIP) in 209 innings across 31 starts. Then he finished last year with a 5.10 ERA (4.83 FIP) in his final 13 starts and 77.2 innings. Gee's had a bunch of shoulder problems over the years (labrum tear in 2009, blood clot in 2012, strain in 2014) and he's not a big stuff guy, sitting in the upper-80s with his two and four-seam fastballs while also throwing low-80s sliders and changeups. He's the quintessential "won't kill you" mid-to-back-end starter, someone who will flash enough brilliance to make you think he can be something more.
Unlike Colon, the Yankees would actually have to give up something of value for Gee, who is young, affordable, and a bonafide Major League starting pitcher. Two and a half years of Bud Norris was traded for a low level pitching prospect and an MLB ready utility man a few years ago, which might be a point of reference for a Gee trade. One year of Ross Detwiler cost two low level prospects, guys on the back half of their team's top 30 prospects list. Gee shouldn't cost much more than that.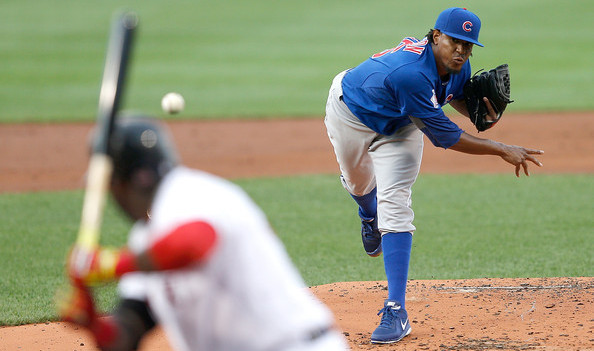 RHP Edwin Jackson, Cubs
| | ERA | FIP | K% | BB% | GB% | HR/FB% | RHB wOBA | LHB wOBA |
| --- | --- | --- | --- | --- | --- | --- | --- | --- |
| 2014 | 6.33 | 4.45 | 19.4% | 10.0% | 39.4% | 11.9% | .358 | .404 |
| 2012-14 | 5.00 | 4.00 | 19.4% | 8.2% | 46.6% | 11.2% | .323 | .357 |
Somewhere out there, someone is still waiting for Jackson's ERA to catch up to his FIP. He's only 31, it'll happen any day now! Except that when a guy has had a considerably higher ERA (4.57) than FIP (4.17) in his last 1,500 innings (1,473 to be exact), it's time to say that's just who he is. That's Jackson. Ricky Nolasco is the same way. Some guys are sabermetric teases.
Jackson has been flat out terrible for the Cubs these last two years, pitching to 5.58 ERA (4.09 FIP!) in 316 innings since signing a four-year, $52M contract during the 2012-13 offseason. A total of 865 different pitchers have appeared in at least one MLB game since the start of last season and Jackson ranks 865th with -3.6 bWAR. Dead last. He's been that bad. The only good thing you can say about him at this point is that he still throws hard, averaging 94 mph with his four-seamer last year. The stuff is still there and that's something.
The Cubs have their top three starters (Jon Lester, Jake Arrieta, Jason Hammel) and they have a small army of pitchers set to compete for the last two rotation spots: Kyle Hendricks, Tsuyoshi Wada, Jacob Turner, Kyle Hendricks, Felix Doubront, Travis Wood, and Jackson. They been shopping Jackson for weeks with no luck, and I don't think that's surprising. He's so pricey and unproductive that there's no way a team could justify giving up something of value for him. If the Cubbies are willing to eat a huge chunk of that $26M, great, otherwise there is very little reason to kick the tires on Jackson.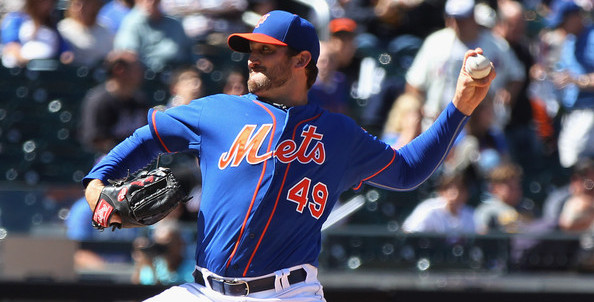 LHP Jon Niese, Mets
| | ERA | FIP | K% | BB% | GB% | HR/FB% | RHB wOBA | LHB wOBA |
| --- | --- | --- | --- | --- | --- | --- | --- | --- |
| 2014 | 3.40 | 3.67 | 17.6% | 5.7% | 47.7% | 9.8% | .329 | .289 |
| 2012-14 | 3.49 | 3.69 | 18.1% | 6.5% | 49.0% | 10.4% | .317 | .292 |
Another Met because hey, these guys are available. The Yankees and Mets haven't gotten together for a real trade (sorry, Gonzalez Germen) since the Mike Stanton/Felix Heredia swap in December 2004, but I don't think either Brian Cashman or Sandy Alderson would let the crosstown thing get in the way of a deal that improves their club. Neither seems to care all that much about fan or media scrutiny, and if they think they can best help their team by trading with each other, it'll happen.
Anyway, Niese is 28 and he's the best pitcher between himself, Colon, and Gee. He's been very good for three years running now and has averaged 170.1 innings in his five full MLB seasons. Plus his contract is rock solid: Niese is owed $7M in 2015 and $9M in 2016 before team options for 2017 ($10M) and 2018 ($11M) come into play. (Both options include a $500,000 buyout.) So he's pretty young, pretty good, and signed affordably. Lots to like here. But, of course, there's a catch.
The single biggest concern with Niese is health. Despite averaging those 170.1 innings the last five years, the southpaw has had on and off arm problems, including both elbow and shoulder issues. He missed time with shoulder inflammation in 2013, a shoulder strain later in 2013, shoulder soreness in 2014, a hyper-extended elbow in 2014, and then more shoulder inflammation later in 2014. The Mets' willingness to trade Niese seems to be as much about clearing a spot for a young pitcher as it is moving him before his arm completely blows out.
The good news is that most of Niese's arm issues were very minor and sidelined him for no longer than two weeks (the shoulder strain cost him two months), though that's just putting lipstick on a pig. His health is a big concern going forward and why trading for him is quite risky even though he's the most effective non-Hamels pitcher realistically available right now. I think the Detwiler and Norris trades I mentioned for Gee work as references for Niese, though the prospects would likely have to be of a higher quality.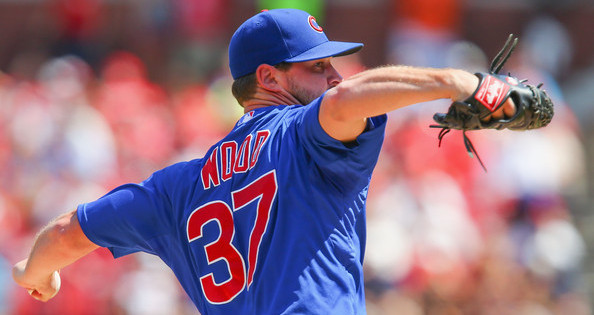 LHP Travis Wood, Cubs
| | ERA | FIP | K% | BB% | GB% | HR/FB% | RHB wOBA | LHB wOBA |
| --- | --- | --- | --- | --- | --- | --- | --- | --- |
| 2014 | 5.03 | 4.38 | 18.7% | 9.7% | 34.4% | 8.8% | .371 | .276 |
| 2012-14 | 4.08 | 4.33 | 18.2% | 8.7% | 33.9% | 9.2% | .331 | .274 |
Nothing but Mets and Cubs pitchers in this post. What can you do? They're the teams with spare starters to trade right now. Wood will make $5.686M this coming season and remain under team control as an arbitration-eligible player in 2016 as well, though, given his recent performance, he might be a non-tender candidate next winter. That's why the Cubbies could look to trade him now and get something in return.
Wood had an excellent season in 2013, pitching to a 3.11 ERA (3.89 FIP) in exactly 200 innings, but he had a 4.50 ERA (4.53 FIP) in the 262 innings before that and a 5.03 ERA (4.38 FIP) in the 173.2 innings since. Looking at his career since breaking into MLB full-time back in 2011, the 2013 season is the outlier, not 2014. Wood is a small stuff lefty, sitting in the mid-to-upper-80s with his fastball and throwing his cutter once out of every three pitches. His ground ball rate is tiny but he does have one of the highest infield pop-up rates in baseball since 2011, so it's not like he's giving up a ton of scary fly balls.
As I mentioned before, the Cubs have a ton of back of the rotation options, but Wood is affordable and has averaged 176.2 innings the last three years, so he's someone they could easily justify keeping. He just turned 28 last week and his soft stuff limits his upside, especially since he has such a big platoon split, though there's just enough here to keep him interesting. Wood might only be a younger version of Chris Capuano and that's not someone you give up a ton to get, yet his recent All-Star season and age might mean it'll take a real live prospect or two to pry him loose.
* * *
There's a reason all five of these guys make some kind of sense for the Yankees. Colon and Jackson could provide innings and would come almost free. Niese is a pretty damn good pitcher when healthy. Gee and Wood are low upside but affordable innings guys who wouldn't require an arm and a leg to acquire. Based on the way the Cubs and Mets have operated this winter, all five guys are available right now, in the days leading up to camp, and this might is be best time to acquire one of them, before pitchers around the league start getting hurt in Spring Training and the demand rises.