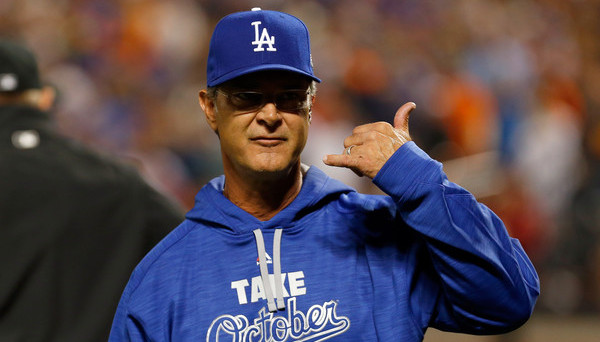 Both the Yankees' front office and the coaching staff have been shaken up a bit in recent weeks. Assistant GM Billy Eppler left to take over as Angels GM, and trusted scout Tim Naehring was promoted to take his place. Hitting coach Jeff Pentland and bullpen coach Gary Tuck were let go as well. Here are some front office and coaching staff notes via Nick Cafardo, Joel Sherman, Jerry Crasnick, George King, Ryan Hatch, and Jon Heyman.
Special advisor Jim Hendry interviewed with the Phillies for their since filled GM position. They named Angels assistant GM Matt Klentak their new GM over the weekend. Although he didn't get the GM job, it's still possible Hendry will join the Phillies as an advisor.
Special assignment scout Eric Chavez has left the Yankees to join Eppler with the Angels. His contract was up, so he was free to leave on his own. The Yankees hired Chavez last offseason and he had input into the Didi Gregorius trade since he played with Gregorius with the D'Backs.
Don Mattingly is not currently interested in the Yankees hitting coach position. He's been there, done that. Mattingly wants to continue managing and right now there are four open managerial jobs: Dodgers, Padres, Nationals, and Marlins. Obviously he's not going back to the Dodgers after leaving last week. The Marlins' job is reportedly Mattingly's to lose.
Dave Magadan will not be a candidate for the hitting coach job, apparently. He was let go as Rangers hitting coach about a week ago. The Yankees interviewed Magadan for their hitting coach position last offseason before hiring Pentland.
Don Baylor could be a hitting coach candidate. He held the position with the Angels the last two seasons before Eppler let him go a few days ago. Baylor, a former Yankees player, managed Joe Girardi with both the Rockies and Cubs, so there's a connection.
Gary Tuck was apparently let go as bullpen coach last week because he and the analytic heavy front office didn't mesh too well. I'm not sure what a bullpen coach does that involves analytics, but whatever.
In case you missed it yesterday, the Yankees reached out to former Red Sox GM Ben Cherington about joining the front office, but he declined.