Mailbag time. Lots of questions this week so I tried to keep the answers short. Remember to use the Submit A Tip box in the sidebar to send in any questions…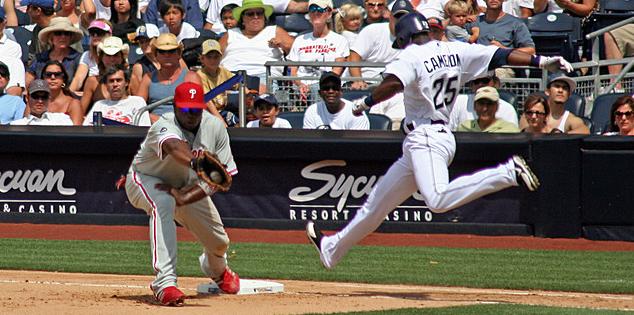 Orciari asks: Heard Sox just DFA'd Cameron, any interest for NY?  Obviously it would mean removing Jones, who would you rather have?
Neither is great, and they're basically the same player. Low average guys that will draw some walks and hit for power, mostly against lefties. Also solid defenders that were once great in center. Mike Cameron was cut because he's been brutal this year, a .216 wOBA in 105 plate appearances including a .232 wOBA against southpaws, which is why they got rid of him in the first place. Yeah, Andruw Jones strikes out a bunch, but so does Cameron, and at least he's still shown that he can be reasonably productive. It didn't work for Cameron with one AL East team, I see no need to make the switch.
EJ asks: What percentage of chance do you think the Yankees have in signing Jeremy Rathjen? Who do you think will be the five toughest players to sign from the 2011 draft?
Very small, and in face Baseball America called Rathjen completely unsignable right before the draft. They've already taken care of one tough sign in 13th rounder Justin James, who came to terms a few days ago. The other difficult ones will be Jordan Cote (third round), Rookie Davis (14), Hayden Sharp (18), Dan Camarena (20), and Adam Ravenelle (44). I'm confident they'll get Cote signed (they didn't take him that high not to sign him), though the others will be tough. My guess today is that they land two of them, likely Davis and Sharp.
Sven asks: If Freddy Garcia is a type B free agent at the end of the year do the Yankees offer arbitration? What about Swisher? If he finishes with say 25 HRs and an .800 OPS do they buy him out and then offer arbitration as a type A free agent?
Garcia is just short of qualifying as a Type-B (as in ~1.5 points short), and I assume he'll make the jump into Type-B territory if he continues to pitch the way he has. If he does that, he'll earn all of his incentives, pushing his total 2011 salary to $5.1M. If the Yankees offered him arbitration and he accepted, Garcia would probably get a salary somewhere around $7-8M next season. Is that worth the risk for a sandwich pick? I think it's a fair salary, but there's a heightened risk give his age and recent injury history.
I don't see why the Yankees wouldn't pick up Nick Swisher's option at this point. If you can find me a better right field option for next year that will sign for less than (or equal to) one year and $9.25M (the net cost of Swisher's option), then we'll talk about buying him out. But for argument's sake, if they did decline the option, I'm guessing they'd absolutely offer him arbitration. He's comfortably a Type-A free agent, and worst case scenario he accepts and they're stuck with him next year for $12-15M or so. Obviously the option is the cheaper way to go, assuming they want to keep him.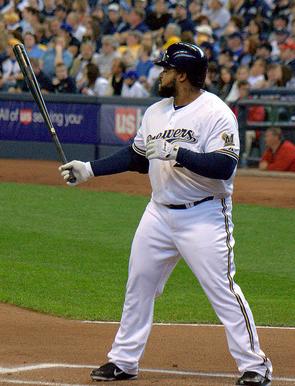 Nick asks: Why don't the Yankees focus on signing Prince Fielder this offseason? Prince is not a pitcher but would be a perfect fit for Yankee Stadium and he is about to hit his prime. Prince isn't one of the free agents on the wrong side of his 30s when the Yankees signed him either.
Of course he's a great fit for Yankee Stadium, pretty much every left-handed power bat is. Where is he going to play though? Are they going to give him a six or seven or eight year deal just to be the designated hitter? I can't see why the Yankees would give Prince Fielder a deal like that when they're going to need that DH spot for Alex Rodriguez and Derek Jeter in the not too distant future. Would he make the team better? Absolutely. But the cost is astronomical and it would destroy future roster flexibility.
bonestock94 asks: Are you beginning to doubt Montero's ability to be a star in the majors? Am I just overreacting to a poor 2011 campaign?
It's been 282 plate appearances, relax. The kid is 21 years old and in Triple-A, if he's still struggling when he's age appropriate for the level, then I'll be worried. That's at least two years away.
Steve asks: [What do you think about Brian Cashman saying there are no high-end starters available? Could they go after Jered Weaver?]
I had to shorten that question up, Steve got a little wordy. One of the many things I've learned in recent years is to never believe a word Cashman says. He never says anything that will tip his hand one way or the other, which is exactly what he should do. From here it doesn't look like any ace-caliber pitchers will be available, but who knows. The trade deadline is a month away and things have a way of changing. I'm sure he and his staff are working diligently to find a high-end starter.
I have an irrational dislike of Weaver, so I might not be the guy to ask. He's having a great year, but I can't imagine the Angels would trade him away before at least attempting to re-sign him. I think they'd sooner trade Dan Haren to free up some money for Weaver.
CS Yank asks: At the start of the season, we were seeing 3-4 IP from ManBan and it seems like they either were going off a PC or pacing his IP. In seeing his [69.1] IP YTD, seems like it will likely be a two year build-up of innings (as AA is better than 50% done) as AA is typically over by Labor Day … so do you think his target was around 120 or will they have him go 6-7 from here on out to bring him up to around 150 IP this year? I'm guessing the ship has sailed (with the DL time, BB issue, etc) on any realistic chance to see him in the bigs in 2011.
The short starts early in the year had to do with with Spring Training and his blister. Remember he didn't have a normal camp because he was with the big league team, so he was throwing 2-3 innings at a time rather than being stretched out normally. Once he got going with Trenton, he had to be shut down with the blister. He (and Dellin Betances) are on 90-100 pitch counts, but because of their control issues that usually means just five innings. They'll go six innings if possible.
Banuelos only threw 64.2 IP last year because of the appendectomy and he's already over that, but he did throw 109 IP in 2009. I'm guessing they'd like to get up around 120-130 IP, though remember that they can send him to a winter league (Arizona Fall League again, most likely) to get even more innings. Plus there's Instructional League, all sorts of ways to get those innings in. But yeah, 120-130 IP this year seems like a reasonable target, then 150-160 next year.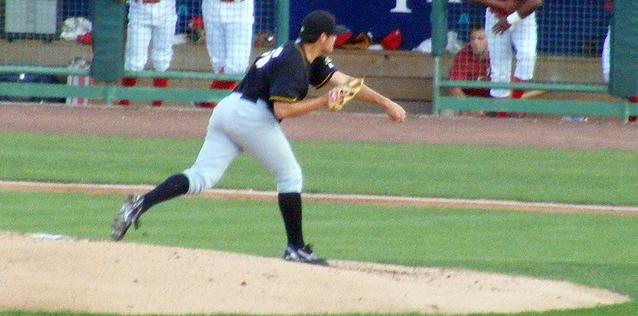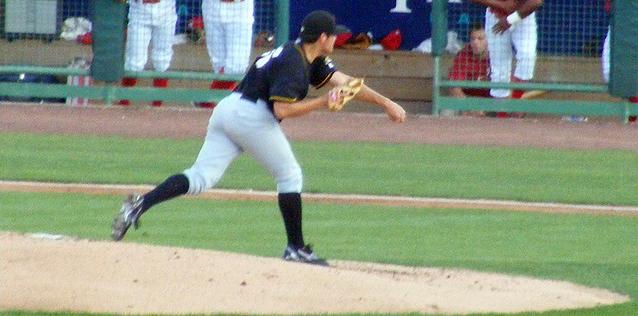 Reggie asks: Would you be in favor of a prospect trade : Jesus Montero to the Rays, Matt Moore to the Yankees.
I think it's fair value and it fills a need for both teams. Tampa could use another big bat to pair with Evan Longoria, and they could stick Montero at first long-term. The Yankees could always use a young, hard-throwing left-handed starter, so it's easy to see why they'd want more. Fair and logical is one thing, but I think it goes without saying that neither team will ever make the trade. Every team loves their prospects more than everyone else's, plus there's the whole intra-division thing. That sure would be fun though, prospect-for-prospect trades don't happen too often.
Would I do it? Yeah I would. Free agent hitters are safer bets, so it's better to grow your own arms rather than throw money away. The more pitching prospects the merrier.
Kevin asks: What kind of a contract is Bartolo Colon looking at this offseason? Also, do the Yankees look to retain him or let him go and keep their lightning in a bottle from this year?
I have absolutely no idea. There's no precedent for a situation like this, so anything I say is just guesswork. If he comes back from the hamstring injury and pitches like he did in April and May, can't he go out on the market and say he wants $10M a year, maybe even for two years? I think in a perfect world, they'd re-sign him for one year and $5M with a bunch of incentives, assuming he continues to pitch as well as he has. At the end of the day, he's still 38 years old with a bum shoulder. Who know how the stem cells will hold up.