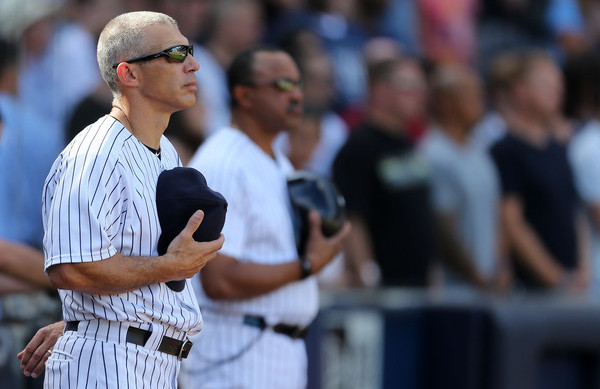 Earlier tonight, the BBWAA named Indians manager Terry Francona the 2016 AL Manager of the Year. Rangers skipper Jeff Banister finished second and Orioles manager Buck Showalter finished third. Francona is the 15th man to win the award twice. Here are the voting results.
Joe Girardi finished fifth in the voting behind Francona, Banister, Showalter, and Red Sox manager John Farrell. Girardi received one second place vote and two third place votes. He's finished fourth, fifth, or sixth in the Manager of the Year voting every year since 2010. Girardi finished third in 2009.
The last Yankees manager to be named Manager of the Year was (who else?) Joe Torre in 1998. Tough to earn recognition when you have a huge payroll and expectations are always high. Manager of the Year is basically the "manager of the team that most exceeded expectations" award.
Gary Sanchez finished second to Michael Fulmer in the AL Rookie of the Year voting. Masahiro Tanaka will surely receive some Cy Young votes when the voting is announced tomorrow. Chances are one or two Yankees will get down ballot MVP votes as well. MVPs will be announced Thursday.