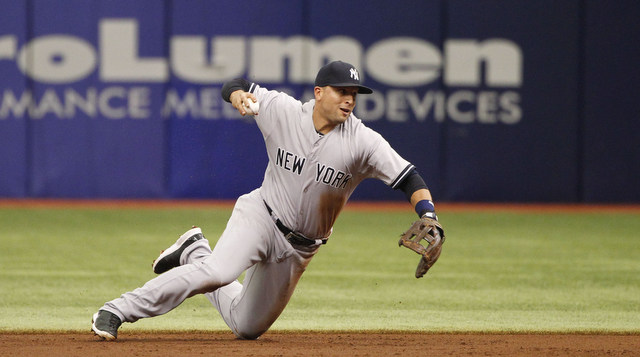 Tentative starting third baseman Martin Prado has resumed baseball workouts after having an emergency appendectomy in September, he told Brendan Kuty at a charity event on Wednesday. Prado has been working out since October 20th — he had the season-ending appendectomy on September 16th — and he has been taking ground balls all over the infield in preparation for 2015.
"I've always been doing that. It's not something new," said Prado when asked about taking ground balls at all different positions in the offseason. "I just put myself in a spot where, whatever you need from me, I'll be there. I can't lock in with one spot."
Prado, 31, hit .316/.336/.541 (146 wRC+) with seven homers in 37 games with the Yankees this past season after hitting .270/.317/.370 (89 wRC+) with five homers in 106 games with the Diamondbacks. He played mostly second base with New York but also saw time at third and in both outfield corners. Prado has played everywhere in his career but he's best at second and third these days.
Prado's versatility gives the Yankees a lot of flexibility and not just in games — he allows them to pursue either a second or third baseman this offseason. They can focus on getting the best deal knowing Prado can play the other position. I like him most at second and hope the Yankees can find a real — meaning not replacement level (or worse!) — third baseman this winter. Either way, it's good Prado's back to working out following the appendectomy.