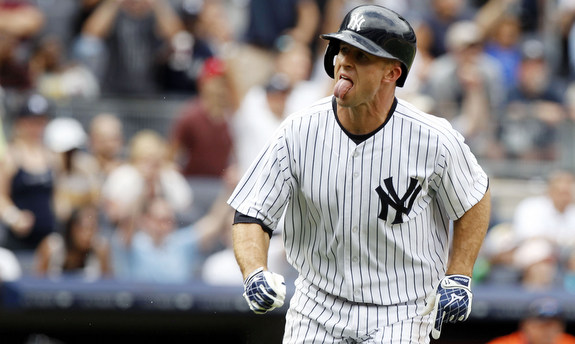 By Winter Meetings standards, Monday was pretty slow. Most of the top free agents have signed already, and until we get some resolution regarding Masahiro Tanaka, the pitching market will remain relatively quiet. The Yankees are still looking for a starter even after re-signing Hiroki Kuroda, plus they need some bullpen help and either a second or third baseman. Oh, and general depth. That's always necessary.
Here are yesterday's Yankees-related rumors. The most notable thing we learned is that New York's asking price for Brett Gardner is "through (the) roof" while rival executives think he'll fetch a number three starter at best. His value is greater to the Yankees than it is anyone else, really. We'll keep track of the day's rumors right here, so make sure you check back often. All times at ET.
Reminder: Your trade proposal sucks.