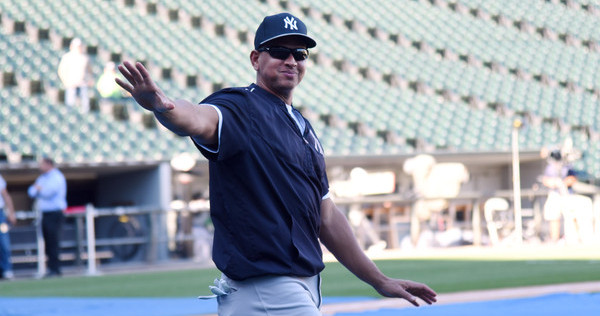 Earlier today MLB announced Prince Fielder, not Alex Rodriguez, has been named the 2015 AL Comeback Player of the Year. Matt Harvey was named NL Comeback Player of the Year. Pretty easy call there.
Fielder hit .305/.378/.463 (124 wRC+) with 23 home runs this season after missing most of last year following neck surgery. A-Rod hit .250/.356/.486 (129 wRC+) with 33 homers. They're both full-time DHs too — Fielder played only 18 games at first base in 2015.
There is precedent for a player with performance-enhancing drug ties winning the Comeback Player of the Year. Jason Giambi won it in 2005 after being caught up in the BALCO scandal. He was not suspended like A-Rod, however.
Kendrys Morales and Ryan Madson were the other notable Comeback Player of the Year candidates. Rodriguez was the Yankees' best chance at a major award winner. The other four major awards will be announced in two weeks.