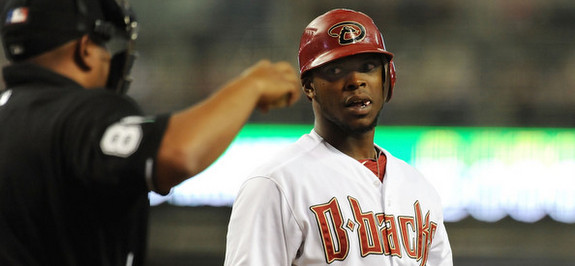 Late last week, Justin Upton invoked his no-trade clause to prevent a deal that would have sent him to the Mariners for four players. Those four players were, reportedly, top pitching prospect Taijuan Walker, infield prospect Nick Franklin, and big league relievers Charlie Furbush and Stephen Pryor. I'm not sure why the Diamondbacks pursued a trade with one of the teams on Upton's no-trade clause to the point of agreement without first running the idea by him, but I digress.
Upton, 25, is no stranger around this parts. I've been writing about his as a trade target for years, including several times this offseason. Last we heard, the Yankees were not involved in any talks to acquire him but where willing to meet Arizona's asking price. That first report came back in early-November and obviously things may have changed since then. We do know the Yankees continue to seek a bat though — Hal Steinbrenner said so a few days ago — and Upton obviously fits the bill. Given their tendency to pursue major trades in secret, let's pretend they continue to pursue the younger Upton for our own amusement.
It's not often we find out exactly what it would take to acquire a player in a trade, but that's what we have here thanks to the failed deal with the Mariners. We know Arizona will take an elite pitching prospect, a very good infield prospect, and two big league relievers. Reasonable enough, though I'd argue it's a bit of a bargain since Walker is more likely to never get out of Double-A than be an impact player. We have a frame of reference for a trade, but the problem is the Yankees can't match it. They don't have a pitching prospect remotely on par with Walker — a healthy Manny Banuelos might have been close — nor do they have a top-50-ish infield prospect like Franklin. Every team can match the two relievers part, but few have a Walker and Franklin of their own lying around.
Here's the thing though: the Yankees don't have to match that offer now. The Diamondbacks aren't getting Walker and Franklin and two relievers. They lost some leverage when Upton blocked the trade to the Mariners for two reasons. One, it took a serious bidder out of the equation, so the market has shrunk. Two, the player-team relationship is likely so strained now that they'll have no choice to trade him before Spring Training just to avoid the distractions. That doesn't mean Upton will come cheap of course. It'll still take a four-player package that includes two prospects, but maybe now they're just pretty good prospects instead of elite.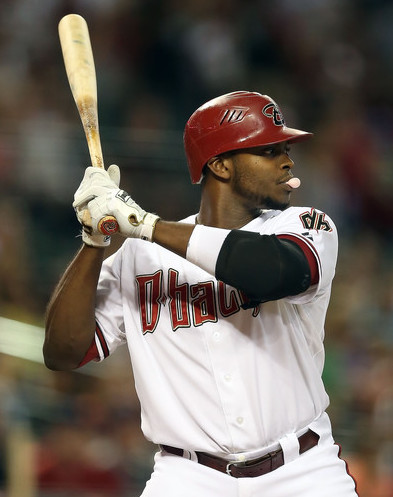 Arizona acquired their shortstop of the future a few weeks ago when they essentially swapped Trevor Bauer for Didi Gregorious, so that position is no longer a focus in Upton trade talks. Franklin is a shortstop, but Baseball America (subs. req'd) recently said "he may fit better at second base because his range, hands and arm are all average." That part of the trade seems to be more about getting the best possible return than filling a specific need anyway. If the D'Backs are hellbent on getting two top-100 prospects back, the Yankees have four to offer in catcher Gary Sanchez and outfielders Tyler Austin, Mason Williams, and Slade Heathcott. None will rank as highly as Walker, but Williams will rank ahead of Franklin while the others won't be far behind. The exact rankings are trivial anyway, the important thing is that New York has the approximate pieces.
Much has been made of Upton's shortcoming in recent weeks because that's what we do nowadays — we focus on what he can't do rather than appreciate him for what he is. Yes, Upton didn't hit on the road this year (84 wRC+), but he's also a 25-year-old right-handed hitter who owns a career .278/.357/.475 (116 wRC+) batting line, draws walks (career 10.1%) and steal bases (18+ in each of the last four years), grades out well defensively, is a year removed from an MVP-caliber effort (139 wRC+), and is signed affordably through 2015. If his left shoulder checks out (he had a labrum issue in 2010 and supposedly it gave him some trouble last year) during the physical, who cares if he didn't hit on the road last season? Players like Upton aren't available that often and sometimes you have to roll the dice.
There has been some speculation that the Yankees don't like Upton's contract, which will pay him $38M over the next three seasons. I assume that has more to do with the plan to get under the $189M luxury tax threshold in 2014 than his salary for 2013, when he's owed just $9.75M. Trading Curtis Granderson to free up payroll space — a popular idea among the fans and MSM, apparently — wouldn't impact 2014 and beyond since he's a free agent next winter. Trading Granderson to make room for Upton would be about 2013. I don't like the idea of using one to replace the other, but if the Yankees don't have payroll space to add Upton for 2013, they probably don't have space for Mike Morse (or Jason Kubel) either. Moving Granderson ($15M) frees up a big chunk of financial room for both Upton ($9.75M) and Morse ($6.75M), assuming the team can find another $1.5M in the couch cushions somewhere. Upton and Morse would be better than the Grandyman and some free agent DH, at least in theory.
Anyway, this Upton stuff gives me a bit of an Alex Rodriguez circa 2003-2004 vibe. A-Rod was rumored to be available all winter and eventually the Rangers reached an agreement with the Red Sox, but the union shot the thing down because of the proposed restructuring of his contract. Before you knew it, poof, Alex was a Yankee. Upton's been available for months (years, really) and it wasn't until just now that they reached a trade agreement, but this time it was the player who blew things up, not the league. The Yankees may not have the exact pieces Arizona is seeking and that could prevent a trade from happening, but I do believe they have enough to at least get their attention. We can thank the Mariners for that. If New York is unwilling to pull the trigger on a trade for a 25-year-old player of Upton's caliber for financial reasons, well that's just sad.