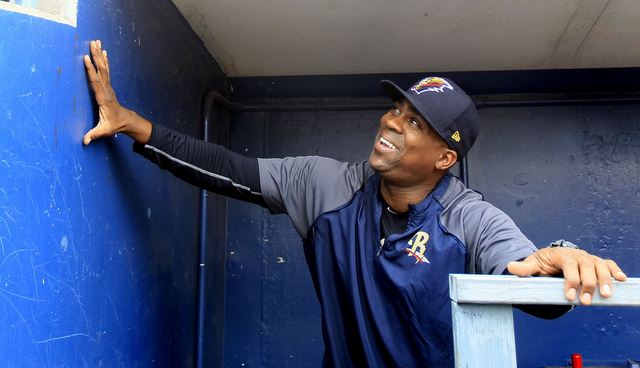 6:34pm ET: The Yankees have officially announced the moves. Cockrell takes over as hitting coach and Thames is the assistant hitting coach.
5:23pm ET: According to George King, the Yankees are planning to promote assistant hitting coach Alan Cockrell to the primary hitting coach position. Triple-A Scranton hitting coach Marcus Thames will be promoted to serve as Cockrell's assistant. The Yankees have not yet confirmed or announced the moves.
Hitting coach Jeff Pentland was let go earlier this month, as was bullpen coach Gary Tuck. The Yankees hired Pentland and Cockrell last offseason after firing Kevin Long. Pentland always seemed like a stopgap coach, though I thought he would stick around longer than one year. I was wrong.
Cockrell, 52, was the Rockies hitting coach from 2006-08, the Mariners hitting coach from 2009-10, and a minor league hitting coordinator with the Diamondbacks from 2011-12. He served as a roving minor league hitting coordinator with the Yankees from 2013-14 before joining the big league staff.
Thames, 38, played for the Yankees in 2002 and 2010. They hired him as a coach prior to the 2013 season and he steadily climbed the minor league ladder — Thames was the hitting coach for High-A Tampa (2013), Double-A Trenton (2014), and Triple-A Scranton (2015) in recent years.
It has seemed as though the ultra-likable Thames was being groomed for the hitting coach job the last few seasons. King says the Yankees were impressed with his minor league work and notes other clubs were showing interest in Thames as a coach. The Yankees decided he was ready for a big league job. Neat.
With Cockrell and Thames promoted, the Yankees now only have to replace Tuck as bullpen coach. There have not been rumblings any yet, but I do think it's worth noting ex-bullpen coach Mike Harkey was let go as D'Backs pitching coach a few weeks ago.