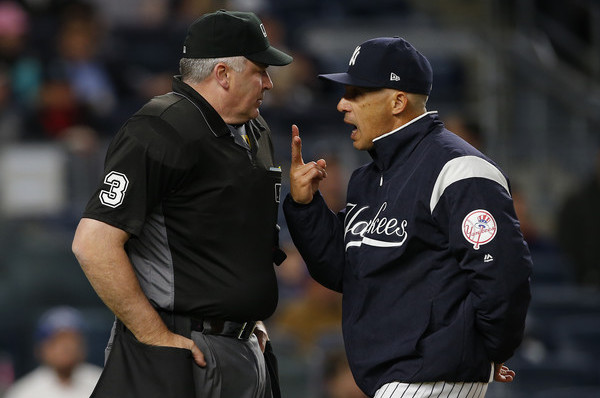 Although he is no longer manager of the Yankees, Joe Girardi's work this past season earned him a fourth place finish in the 2017 American League Manager of the Year voting. Paul Molitor of the Twins predictably won the award. Minnesota went from 103 losses in 2016 to a postseason spot in 2017. Of course Molitor won.
For all intents and purposes, the Manager of the Year award is the "manager of the team that most exceeded expectations" award, and the Yankees definitely exceeded expectations this year. They were considered a fringe contender heading into the Spring Training, and they wound up winning 91 games and getting to within one win of the World Series.
The full voting results are available at the BBWAA's site. Girardi received two second place votes and six third place votes, and the fourth place finish was his highest since 2013. He received Manager of the Year votes every season from 2009-17, though he never did win the award with the Yankees. Girardi won it with the Marlins in 2006.
The Yankees parted ways with Girardi three weeks ago — Brian Cashman cited concerns about Girardi's ability to "communicate and connect" with his players — and they've yet to hire his replacement. Interviews on ongoing. Not-so-bold prediction: Girardi will manage again one day and get more Manager of the Year votes in the future.