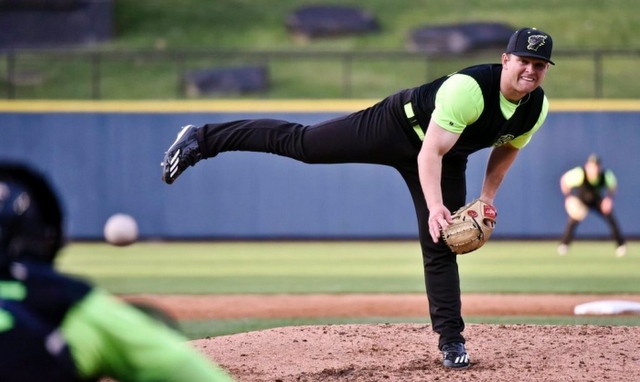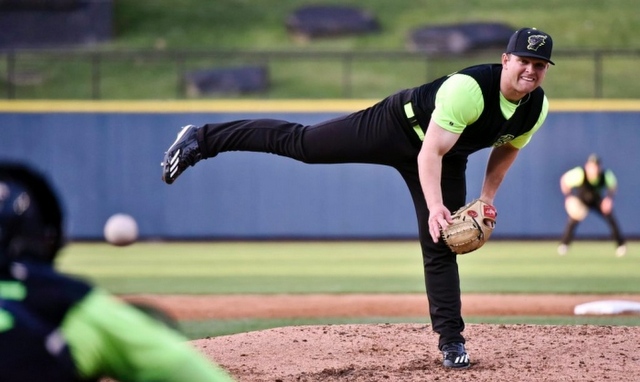 Now that the 2017season is over, the crew at Baseball Prospectus is storming through their annual look at the top ten prospects (plus more) in each farm system. Yesterday they hit the Yankees. From what I can tell, the entire article is free. You don't need a subscription to read the commentary.
"A year after being deadline sellers, the Yankees thinned out their farm with graduations and a pair of July 31st buys. The system is down a little, but has an elite 1-2 punch at the top and a bonanza of high-upside teenagers further down the organizational totem pole," said the write-up. Here's the top ten:
SS Gleyber Torres
OF Estevan Florial
RHP Chance Adams
LHP Justus Sheffield
RHP Albert Abreu
3B Miguel Andujar
RHP Domingo Acevedo
RHP Domingo German
RHP Matt Sauer
RHP Luis Medina
Both OF Clint Frazier and UTIL Tyler Wade exhausted their rookie eligibility this season, which is why they're not in the top ten. Frazier exceeded the 130 at-bat rookie limit (he finished with 134) while Wade accrued too much service time. The rookie limit is 45 days outside the September roster expansion period. Wade finished with 50 such days, by my unofficial count. Anyway, some thoughts.
1. A year ago at this time the farm system was very position player heavy. The top four and six of the top nine prospects in the system were position players, per Baseball Prospectus. Six of my top eight were position players. Now Baseball Prospectus has seven pitchers among the top ten prospects in the organization. Furthermore, six prospects in the 11-20 range are pitchers as well. That's a lot of quality arms! And the Yankees are going to need them too. Pitchers break down, they fail to develop a third pitch, etc. There are so many things that can derail development. Plus young pitching is the best currency in baseball. It can get you almost anything you want at the trade deadline. We could start to see the system strength shift from position players to pitchers earlier this year. Now this is damn close to a pitcher first farm system.
2. Speaking of pitchers, where's RHP Jorge Guzman? He's not mentioned in the Baseball Prospectus write-up at all. Not in the top ten, not in the next ten, nothing. In the comments it was explained the Yankees have a deep system and Guzman essentially got squeezed out by the numbers crunch, though I'm not sure I agree with him not being a top 20 prospect in the system. Heck, he's in my top ten right now. When you have Medina in the top ten and RHP Roansy Contreras in the next ten, it's tough to understand why Guzman isn't there. He's a more polished version of those guys, relatively speaking. Perhaps his age is the problem? Guzman will turn 22 in January and he's yet to pitch in a full season league. That happens when you don't sign until 18. I dunno. They don't check IDs on the mound. If you can get outs, it doesn't matter if you're 21 or 31 or 41. Guzman's stuff is as good as anyone's in the system and he made great strides with his command and secondary pitches in 2017. Seems like a top ten prospect to me.
3. OF Pablo Olivares got some love. He's been a little sleeper favorite of mine the last two years. The 19-year-old struggled in his quick stint with Low-A Charleston last season, but he .311/.420/.424 (149 wRC+) with 10.7% walks and 13.4% strikeouts in complex ball from 2016-17. Olivares is one of those guys who does a little of everything but nothing exceptionally well. "I project him to at least average across the board, led by a future 55 hit tool … (When) patient, he took walks and drove pitches to center and oppo. He's bigger than his listed 6-foot, 160 pounds (likely closer to 170), and while just an average runner, his reads and instincts in center are good enough to stick with an average arm. With maturity and some added strength, he at least has a chance to see 50 power," said the write-up, which included Olivares as a prospect in the 11-20 range of the farm system. I like him. I think he'll establish himself as a no-doubt top 15 prospect in the system in 2018. There's a "Thairo Estrada but an outfielder" quality to Olivares.
4. My favorite feature of Baseball Prospectus' annual prospect write-ups are the "top talents 25 and under" lists. The ten best players in the organization no older than 25, basically. Straightforward, right? New York's list has Aaron Judge, Gary Sanchez, and Luis Severino in the 1-2-3 spots in that order, then slide the top ten prospects behind them. Noticeably absent: Greg Bird. Hmmm. I assume the injuries are the reason Bird was omitted from the top 25 and under talents — "As per usual, his future outlook depends almost entirely on his health," said the write-up — but even considering that, I still feel like he belongs in the top ten somewhere. Why would injuries knock Bird out of the top ten but not, say, Abreu? He had injury problems of his own this year and he's never pitched above High-A. Bird is quite risky given his injury history. He's also shown he can be a productive big leaguer when healthy. Not sure I agree with knocking him down the list below prospects, who themselves are inherently risky.