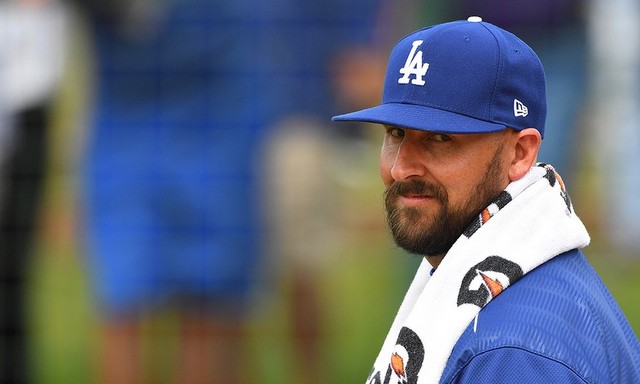 Monday: Bard will be the bench coach, Phil Nevin will be the third base coach, and Reggie Willits will be the first base coach, Boone told reporters today. Also, George King says Carlos Mendoza will be the infield coach and in uniform for games. It's likely Marcus Thames will be promoted to hitting coach and Mike Harkey will be retained as bullpen coach as well, says King. The Yankees have not yet officially announced any coaching assignments.
Nevin, 47 in January, has coached and managed throughout the minors in recent years, and has interviewed for several big league managerial jobs as well. He managed the Triple-A Reno Aces (Diamondbacks) from 2014-16 before spending last season as the Giants' third base coach. Nevin and Boone were high school teammates, so those two have some history. (Nevin went to high school with Bret Boone, not Aaron. My bad.)
Last week we heard the 38-year-old Mendoza and 36-year-old Willits were under consideration for big league coaching jobs. Willits has been the organization's minor league outfield and baserunning instructor for three years now while Mendoza has held a variety of minor league coaching and managerial roles since 2009, most recently serving as the minor league infield coordinator. Mendoza would give the team a Spanish-speaking coach. The Yankees seem to be going real young with the coaching staff next year, huh?
Sunday: According to Ken Rosenthal, the Yankees will name former big league catcher Josh Bard their new bench coach. Ken Davidoff says Bard interviewed last week and was impressive. The Yankees have not confirmed anything as of yet, and there's no word on any of the other coaching staff positions.
Bard, 39, was new manager Aaron Boone's teammate with the Indians in 2005. He spent the last five seasons in a variety of roles with the Dodgers, going from special assistant (2013) to scout (2014-15) to bullpen coach (2016-17). I suppose it's possible, if not likely, Bard will take over catching instructor duties with the Yankees.
Last week both Boone and Brian Cashman said they weren't necessarily looking for a bench coach with managerial experience despite Boone's inexperience. They want who they believe is the right person rather than the most experienced person. Bard has some coaching and front office experience, but not much.
Bard will join holdover pitching coaching Larry Rothschild on the coaching staff. Boone still needs a hitting coach (and likely an assistant hitting coach), first and third base coaches, and a bullpen coach. Cashman admitted the coaching search could take weeks.