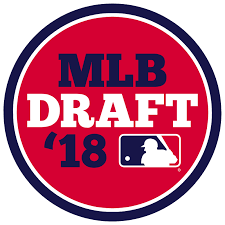 The pomp and circumstance of the first day of the 2018 draft is now in the rear-view mirror. The high draft picks get all the attention and understandably so, but the second and third days of the draft are where organizational depth is built. Turning mid-to-late round picks into big leaguers and trade chips is often what separates contenders from pretenders.
The Yankees selected two players during Day One of the 2018 draft: Georgia HS C Anthony Seigler and Texas JuCo C Josh Breaux. Here is my Day One draft recap. The draft continues today with Day Two, which covers rounds 3-10. These rounds are all tied to draft pool space and, generally speaking, Day Two is the most boring day of the draft. Clubs select players they know they'll be able to sign to keep their draft pool situation in order. The most exciting prospects are picked on Day One and Day Three. Here are some miscellaneous draft notes:
The 2018 draft resumes today with a short pre-draft show at 12:30pm ET and the draft itself at 1pm ET. There is no MLB Network broadcast today, but you can watch on MLB.com and follow along with their Draft Tracker. Talk about all things draft right here throughout the day.