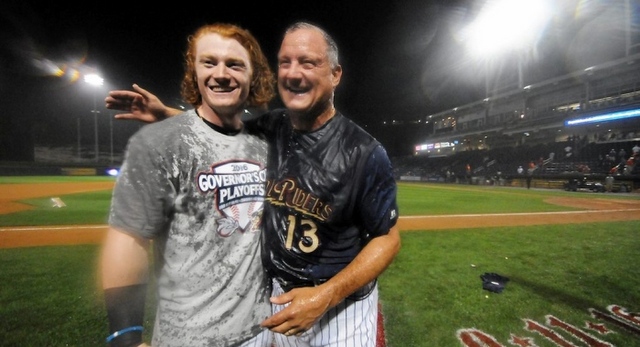 Triple-A Scranton manager Al Pedrique has left the Yankees to become the Athletics first base coach, the A's announced. Pedrique was speculated as a possible managerial candidate for the Yankees, though he never did get an interview. Over the years he'd been very open about his desire to manage in the big leagues again at some point.
Pedrique, 57, had been with the Yankees since 2013. He managed Low-A Charleston in 2013, High-A Tampa in 2014, Double-A Trenton in 2015, and Triple-A Scranton in 2016 and 2017. The RailRiders won their division the last two years — they won the Triple-A championship in 2016 — and Pedrique was named International League Manager of the Year both years.
Prior to joining the Yankees, Pedrique had worked as a scout — while with the Astros, he was the scout who recommended signing Jose Altuve — and minor league coach with several organizations. He was the Diamondbacks third base coach in 2003 and their interim manager for part of 2004. That is his only MLB managerial experience to date.
Pedrique had worked with basically every notable prospect in the system the last few years. He managed Aaron Judge, Gary Sanchez, Luis Severino, Greg Bird, Gleyber Torres, you name it. Now the Yankees will have to find a new Triple-A Scranton skipper. Such is life. Minor league managers usually don't stick around long-term.