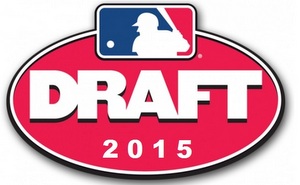 Day One of the 2015 draft came and went yesterday with the usual fanfare. The Yankees selected three players — UCLA RHP James Kaprielian (16th overall), San Diego SS Kyle Holder (30th), Indiana State LHP Jeff Degano (57th) — as part of rather vanilla Day One haul. Kaprielian should move quickly, Holder can play the hell out of shortstop, and Degano is a big lefty with arm strength who missed a bunch of time due to Tommy John surgery from 2013-14. None has star potential but all three give you reasons to believe they'll be useful MLB players. Here's my Day One recap.
The draft continues today with Day Two, and, under the current spending restrictions, Day Two is typically the least exciting of the three days. Rounds 3-10 will be selected today and teams use these picks to manipulate their draft pools — they were working all night to cut deals and get signing bonuses in place so they know how much money they have to work with going forward. Day Three is when they start taking risks, when the picks aren't tied to draft pool space. Here are some stray draft links to check out:
The draft resumes today at 1pm ET and there will be a half-hour pre-draft show as well. There is no MLB Network broadcast today, the draft shifts to online only for Days Two and Three. Here is the MLB.com feed and here is the MLB.com Draft Tracker. Talk about all things draft right here throughout the day.