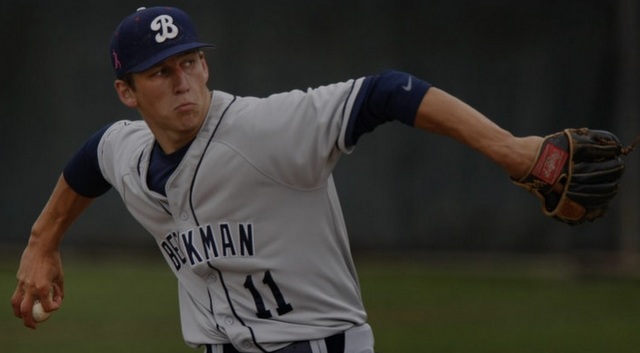 After weeks of anticipation and three days of picks, the 2015 amateur draft came to an end Wednesday evening. The Yankees made 41 picks and now we have to wait until Friday, July 17th to see how many of them actually sign. It's usually somewhere in the 25-30 range. Obviously some will sign sooner than others. Here are my reviews for Day One, Day Two, and Day Three, and here are some miscellaneous thoughts on the draft.
1. The Yankees once again went heavy on college players — 34 of their 41 picks were college players (83%), including ten of the first 12 — after doing so last year. (They took 82% college players in 2014. The league average is close to a 50/50 split.) Scouting director Damon Oppenheimer said last year they are leaning towards college players because they've had better success developing them, and while that's true, I also wonder if there's some pressure from ownership. Not an explicit "go take college players" directive, but Hal Steinbrenner has been talking about the farm system not helping enough for two years now, so perhaps the staff feels some pressure to get guys through the system quick, which is why they're focusing on college players. I would hope not, but these guys are only human, and they're going to do what they can to please their boss and keep their jobs. I dunno, I'm just thinking out loud.
2. Maybe it's just me, but there's nothing too exciting about high-probability college starters, though that doesn't make UCLA RHP James Kaprielian a bad pick or anything. He's a perfectly fine first round pick. He's a quality prospect and was expected to go right in the middle of the first round somewhere. The Yankees were connected to a ton of bats before the draft, and I wonder if Kaprielian was Plan B after the bats they wanted were off the board. They were connected to Cincinnati OF Ian Happ (9th overall), Georgia HS SS Cornelius Randolph (10th), and New York HS RHP Garrett Whitley (13th) in the days and weeks leading up to the draft, for example. Perhaps the Yankees were hoping to grab one of those three and settled for Kaprielian when they were off the board. Then again, they were said to love California HS C Chris Betts, yet passed on him twice. Who knows. That the Yankees were connected to so many bats but changed direction and went for a pitcher makes me think the guy(s) they were targeting had already come off the board.
3. Speaking of Kaprielian, he is represented advised by Scott Boras and didn't say a whole lot about when he expects to sign while speaking to reporters the other day. "I'm very happy about the opportunity. I'm going to let the business portion work itself out," said Kaprielian to Andrew Marchand. Boras coaches these guys well. They don't say anything that could hurt their leverage. Boras tends to wait until the signing deadline with his high profile draft prospects to squeeze every last draft pool penny out of teams, though I'm not sure if Kaprielian is high profile enough. The Yankees did take some cheap college seniors in rounds 7-10, so they will have extra bonus pool money to play with. I'm curious to see if that extra money goes to overslot bonuses for players taken after the tenth round or to Kaprielian, who is already slotted for $2,543,300. I wouldn't be surprised if Boras managed to get his client a few extra grand. He's good like that. Special assistant Jim Hendry is leading negotiations for the Yankees according to Bryan Hoch, by the way.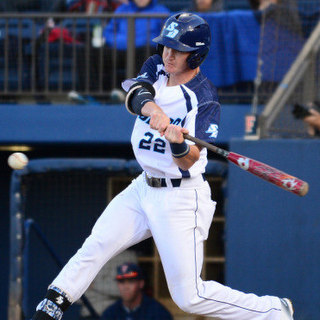 4. It kind of goes without saying the development of San Diego SS Kyle Holder's hit tool will be a major storyline to track doing forward. The Yankees took the defensive wiz with their supplemental first round pick (the pick they received for losing David Robertson to free agency) and while there are no questions about his glove — seriously, I haven't seen anything that says Holder is worse than a well-above-average defender at short — there are questions about his bat and whether he'll hit at the next level. Apparently Holder made some mechanical changes before his junior season that allowed him to get the bat through the zone a little quicker, though who really knows. If Holder develops even an average hit tool, something that allows him to post a 90-100 OPS+ down the line, he's going to be a seriously good prospect. Can the Yankees help him improve his hitting ability? Maybe! We're going to find out. No one thought Brett Gardner would hit much and look at him. It's not impossible.
5. I'm intrigued by two of the club's junior college picks: Howard 2B Brandon Wagner (6th round) and Chipola 1B Isiah Gilliam (20th). They're both position-less power bats, though that late in the draft teams are looking for unteachable skills, and power can't be taught. Gilliam's got an interesting backstory too. He's only 18 yet he did a year in junior college because he graduated high school early, and, as I mentioned this morning, Eric Longenhagen says Gilliam once hit a ball over the Western Metal Supply building at Petco Park. Metal bats or not, that is quite the shot. Wagner will sign — the Yankees wouldn't have taken him in the sixth round and risked draft pool space without knowing (and being willing to meet) his asking price — but Gilliam's more of a question. He might require an overslot bonus, which is $100,000+ after the tenth round. I'm also interested in following BYU RHP Kolton Mahoney (16th), who doesn't have a ton of pitching experience because he was on a Mormon mission for two years.
6. The Yankees selected only two catchers in this year's draft — Oral Roberts C Austin Afenir (25th) and Catawbe C Will Albertson (40th), not counting UCSB C Paddy O'Brien (24th) because he is moving to the mound — after taking two last year, one the year before that, and three year before that. Almost all of them are organizational player types too, not prospects, which I thought was a little weird. The Yankees tend to hoard catchers because they're hot commodities, but they've drafted just two catchers higher than the 12th round since taking John Ryan Murphy with the 76th pick in the 2009 draft: Greg Bird in the fifth round in 2011 and Peter O'Brien in the second round in 2012, and those guys didn't last long behind the plate. The Yankees have signed a bunch of international free agent catchers in recent years, Luis Torrens most notably, but the catching prospect well has dried up a bit. It's certainly not a point of emphasis early in the draft anymore. (The Yankees took Murphy, Kyle Higashioka, Austin Romine, and Chase Weems reasonably high in the draft from 2007-09.)
7. Last year the Yankees had a conservative. college heavy draft because they had basically no choice. They surrendered a bunch of high draft picks to sign free agents and had a tiny draft pool. This year was a different story. They had an extra pick and the sixth largest bonus pool, yet they still went conservative, and I find that disappointing. I do wonder though if that was done in an effort to balance out last year's international spending spree. The Yankees spent a ton of money of international amateurs last year and those kids are super risky. They have a ton of talent and upside, but they're much less likely to fulfill their potential because they're so far away from MLB. Lots of them will never even make it out of rookie ball. The draft gives the Yankees some safer prospects to help balance things out and not put all their eggs in the ultra-risky prospect basket. I don't know if that's what happened, but it's certainly possible. Either way, I'd like to see the Yankees go after a little more upside in the future. These are the Yankees, they're always going to be chasing stars, and it would be nice if they tried developing one or two of their own so they don't have to pay through the nose for the decline phase of someone else's one of these years.