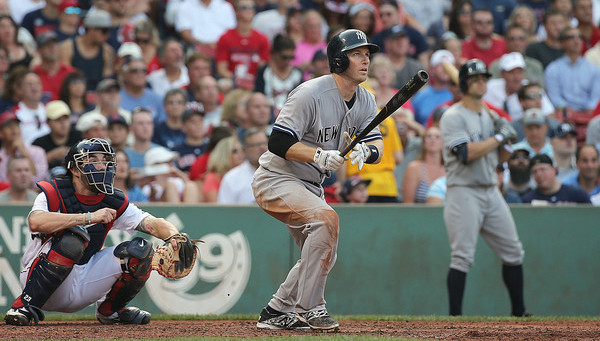 At 9am ET this morning, a total of 139 players officially became free agents. Here's the full list. Only three of those 139 players are Yankees: Chris Capuano, Stephen Drew and Chris Young. The Yankees hold exclusive negotiating rights with them until 12:01am ET this Saturday, when free agency officially begins. Here's the offseason calendar.
Also, the Yankees activated both Sergio Santos and Diego Moreno off the 60-day DL and outrighted them to Triple-A Scranton today, the team announced. Santos refused the assignment and instead elected free agency. Moreno could not elect free agency since this was his first outright assignment, but he'll become a minor league free agent in a few days anyway.
Santos, 32, appeared in only two games with the Yankees this season before blowing out his elbow and needing Tommy John surgery. He started the season with the Dodgers, was released in early-June, then signed with the Yankees a few days later. Santos' most notable act as a Yankee was escaping a bases loaded, no outs jam against the Marlins on June 15th.
Moreno, 28, threw 10.1 innings across four appearances for the Yankees this season as part of the bullpen shuttle. They originally acquired him from the Pirates as part of the A.J. Burnett salary dump trade a few years ago. Moreno had surgery to remove bone chips from his elbow late in the season and did not pitch after August 1st.
Moreno's most notable act as a Yankee was throwing 5.1 hitless and scoreless innings of relief against the Rangers on July 28th, after Capuano failed to escape the first inning.
Rico Noel was
outrighted off the 40-man roster
earlier this month, so between that move and today's moves, the Yankees now have four open spots on the 40-man roster. They'll be filled when Domingo German (elbow), Jacob Lindgren (elbow), Chase Whitley (elbow), and Mason Williams (shoulder) are activated off the 60-day DL in the coming days.