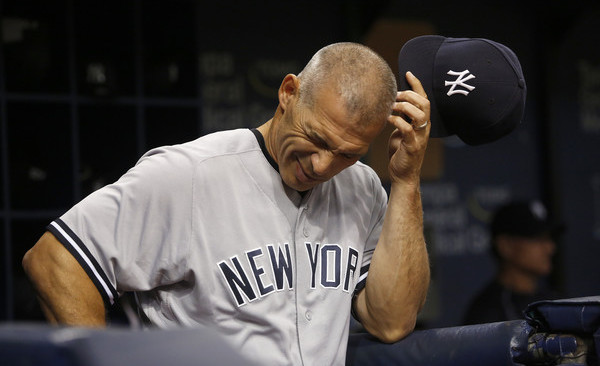 The Yankees have scored two runs total since the end of Tuesday's game. Yeah, there was an off-day Thursday, but still. One run Wednesday and one run Friday. That's it. They've scored no more than two runs seven times in the last 13 games, and the Yankees rank dead last in the AL with a .391 SLG despite playing half their games in homer happy Yankee Stadium. In other words, it has been business as usual for one of baseball's worst offenses lately.
Anyway, the Yankees and Rays are playing the second game of their three-game series tonight. I'm not going to be around to add the lineups to the post, so I'll instead point you to Chad Jennings' site. He'll have them. Tonight's game will begin a little after 6pm ET and you can watch on YES. Try to enjoy.
Injury Update: Bryan Mitchell (toe) was scheduled to throw a simulated game today. That's good news. He's pretty far along in his rehab if he's already throwing sim games. We might see Mitchell in the big leagues by the end of August.