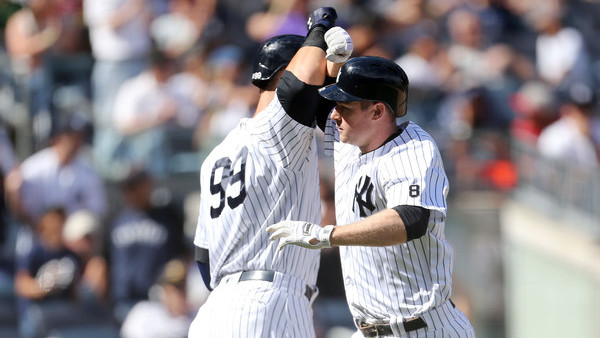 One of the many joys of modern baseball is the random interleague series in the middle of the September postseason push. The Dodgers are in town for three games this week and that's pretty cool. Unfortunately it also means the Yankees won't be playing head-to-head games against one of the teams they're chasing in the standings. They'll need help to gain ground tonight.
Bryan Mitchell will make second his big league start of the season tonight, and the first went very well. He held the high-powered Blue Jays scoreless over five innings. Toronto also had eight right-handed batters in their lineup that day. The Dodgers have six lefties and one switch-hitter in the lineup tonight. Pretty big difference. Here is the Dodgers' lineup and here is the Yankees' lineup:
LF Brett Gardner
CF Jacoby Ellsbury
C Gary Sanchez
2B Starlin Castro
DH Brian McCann
3B Chase Headley
1B Tyler Austin
RF Aaron Judge
SS Ronald Torreyes
RHP Bryan Mitchell
Absolutely gorgeous night for baseball here in New York. Nice and cool with a slight breeze, and only a few clouds in the sky. Autumnal. Tonight's game will begin at 7:05pm ET and you can watch on YES. Enjoy the game.
Injury Updates: Didi Gregorius is "really beat up" and could sit tomorrow too, said Joe Girardi. All the recent hit-by-pitches and foul balls off his legs are taking their toll. Gregorius is available tonight if necessary … Aaron Hicks (hamstring) has resumed running and hitting in the cage. He's going to head to Tampa at the end of the homestand to ramp up his rehab work, and he could be activated off the DL next week.