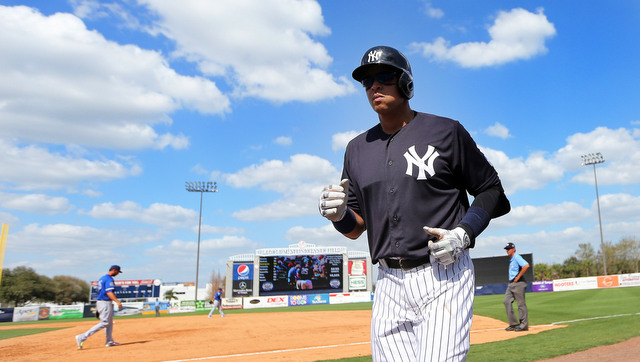 Later this afternoon the Yankees and Rays will continue their four-game series with the third game at Yankee Stadium. First pitch isn't until 4pm ET, so here are some miscellaneous links to help you pass the time.
A-Rod expected to appear at Instructs
According to Brendan Kuty, Alex Rodriguez is expected to make an appearance at Instructional League later this month. As a special instructor, of course. Not as a player. "I'm very pleased to have somebody with Alex's experience and time in the game to be able to share those experiences with our young players. Our best young players are all going to be part of Instructional League," said farm system head Gary Denbo.
This year's Instructs roster hasn't been released yet but it'll come out soon enough. It's usually a collection of top prospects, recent draftees, and players who missed time due to injury. Greg Bird will face live pitching for the first time since shoulder surgery in Instructional League, for example. My guess is A-Rod will wind up spending a bunch of time with the team's small army of middle infield prospects, specifically Gleyber Torres and Jorge Mateo.
Rowson joins Yankees
Minor league hitting coordinator James Rowson joined the Yankees earlier this week and has been with the team since, reports Dan Martin. Rowson has worked with Aaron Judge a ton over the years. "He's trying to get comfortable here. Everything is new to him and he's had his battles before and made the adjustments," said Rowson. "He's been through rough times, especially with the punch outs and he's always come out on the other side. So I feel like he's going to do that again."
This is not all that uncommon, really. A handful of minor league coaches will join the big league team for a homestand in September pretty much every year. Every single one of the Yankees' full season minor league affiliates qualified for the postseason this year though, so those coaches and instructors haven't had a chance to come up yet. This isn't Rowson's first stint with the big league team and it won't be his last. Chances are he didn't join the team specifically to work with Judge.
Update: Minor league pitching coordinator Danny Borrell is with the Yankees as well, reports Chad Jennings.
Yankees to open SunTrust Park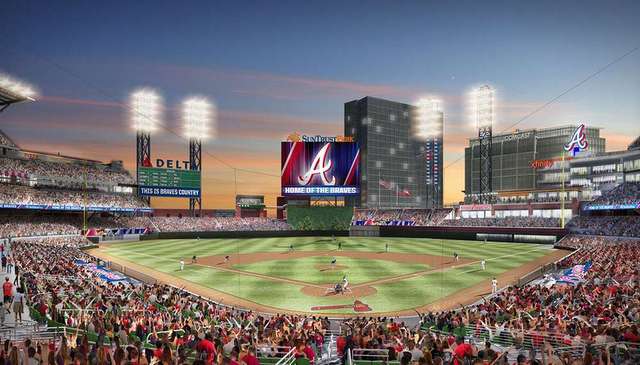 The Yankees and Braves will open the brand new SunTrust Park with an exhibition game on Friday, March 31st next year, the Braves announced. Apparently only "A List Members" (season ticket holders) will be allowed to attend. Lame. Atlanta is moving into their new 41,500 seat ballpark just 20 years after moving into Turner Field. The Yankees and Braves opened Turner Field with an exhibition game in 1996 as well.
This year the Yankees closed out Spring Training with a pair of exhibition games at Marlins Park. Last year they played two at Nationals Park. The Cubs came to New York for two exhibition games in 2009, when the new Yankee Stadium opened. They do this stuff every year. Also, the fact this exhibition game is scheduled for March 31st suggests the 2017 regular season will begin on Monday, April 3rd. Next year's schedule should be announced soon. Possibly next week.
Gardner nominated for Roberto Clemente Award
Brett Gardner is the Yankees' nominee for the 2016 Roberto Clemente Award, MLB announced. Here are the nominees from each team. The award is given each year to the player who "best exemplifies the game of baseball, sportsmanship, community involvement and the individual's contribution to his team." Three Yankees have won the award: Derek Jeter (2009), Don Baylor (1985), and Ron Guidry (1984).
Amazingly, MLB turned an award recognizing community involvement — and an award named after an iconic player and a great humanitarian — into a popularity contest. Each nominee has an official hashtag and the player who receives the most votes on Twitter and Facebook will win. Incredible. MLB really knocked this one out of the park, eh? I'm sure fans will recognize each player's off-the-field work and definitely not vote for their favorite player. No way.