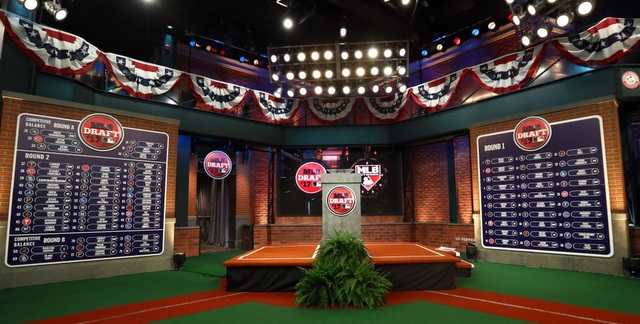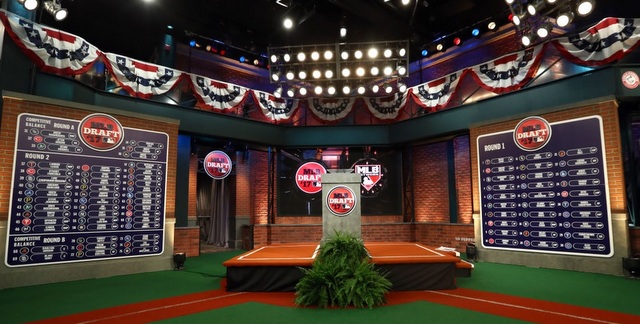 This is probably something I should've covered a few weeks ago, but that pesky postseason run got in the way. Better late than never, I guess. Anyway, the Yankees hold the 23rd overall selection in the 2018 amateur draft. They went 91-71 this season and had the eighth best record in baseball in 2017. The Tigers hold the No. 1 pick and the Giants hold the No. 2 pick because Pablo Sandoval hit a walk-off homer in Game 162. True story.
The Yankees have not picked as low as 23rd overall since back in 2013, when they selected Eric Jagielo with the 26th selection. Jagielo was the first of New York's three first round picks that year. They selected Aaron Judge (32nd) with the compensation pick for Nick Swisher, and Ian Clarkin (33rd) with the compensation pick for Rafael Soriano. The Yankees held the 16th (James Kaprielian), 18th (Blake Rutherford), and 16th (Clarke Schmidt) overall picks from 2015-17.
Last year slot money for the 23rd overall pick was $2,702,700. Slots are expected to increase again this year, as always. They rose approximately 5% from 2016 to 2017. The college and high school seasons are still months away from starting, so it's basically impossible to know who the Yankees could target with that 23rd pick. Baseball America did, however, put together a super early 2018 mock draft last month. Here's the Yankees' pick:
23. Yankees

The rising Yankees still lack a consistent first baseman, and Triston Casas—MVP of the 18U World Cup—has the power to make Yankee Stadium look small.

PICK: Triston Casas, 1B, American Heritage School, Plantation, Fla.
Hmmm, a non-elite high school first baseman in the first round? Doesn't sound very exciting. Unless you're talking Prince Fielder power or Eric Hosmer athleticism and makeup, the history of first round high school first baseman is really ugly.
Anyway, our 2018 Draft Order Tracker page is now live. You can access it at any time via the Resources pulldown menu at the top of the site. It's pretty bare bones right now because nothing exciting has happened in free agency yet. That's change soon enough, so make sure you bookmark that page and check back often.