Extra long edition of the RAB Mailbag this week, so I tried to keep the answers as short as possible. I figure short answers and more questions if better than long answers and fewer questions. Anyway, if you want to send in a question, just use the Submit A Tip box in the sidebar.

Mike asks: I know that starting pitching will be a priority but if Cleveland makes Grady Sizemore available this year should we go after him? What would he cost in terms of prospects?
Sizemore has been ridiculously good since coming off the disabled list (.390/.432/.878), but there are a few problems: 1) it's a small sample, will it last?, b) Cleveland is actually good right now, I doubt they're looking to sell right now, and c) you have to assume you're only getting him for the rest of the year since his club option for 2012 becomes a player option if traded. He's great and would be an upgrade over Brett Gardner in left, but the cost is likely to be greater than the return. Believe it or not, I'd rather rent Carlos Beltran than Sizemore, since the cost figures to be much lower.
Biggie asks: At what point do the Yanks turn to Jesus Montero as their DH (part-time catcher)? Posada looks awful and his age is showing. Montero could add pop to a lineup and some youth which it is lacking. If Posada forces their hand to do this (or Montero does) is there a spot on the roster for Jorge? I don't think this is the time to be sentimental with how tough the AL East is. Do the Yanks bring up Montero and bench Jorge this year? If they do, and Montero hits at the Major League level would it be more prudent to cut ties mid-season with Jorge? Food for thought.
You can't pull the plug on Jorge Posada after 75 or whatever plate appearances, it doesn't tell you anything useful at all. He's had some terrible at-bats, no doubt about it, but he had a .357 OBP just last season and is still showing some power this year. I'm certain that Jesus Montero could be productive in the big leagues right now, but they could keep him in the minors for another month to get that extra year of team control in the future while giving Posada more time to show he still has something to offer. If he's still hitting like this on June 1st, then we can talk about making changes.
Remember, the first third of the season is for evaluation, the middle third is for making adjustments, and the final third is for acting on those adjustments and finishing the season strong and securing a playoff berth. The Yankees are 13.6% of the way through the season right now; if we think of the 162-game schedule as a nine inning game, there would be one out in the top of the second. Long way to go.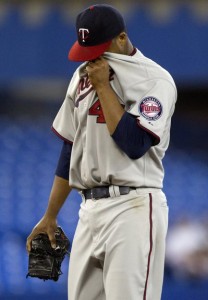 mbonzo asks: If Francisco Liriano is truly on the market, what would be a realistic asking price at this point? It seems as if the Twins knew something was wrong with him starting off the season, and assuming this is non-injury related, it seems like lower prospects like Nova and Noesi might land him if he keeps struggling in May and the Twins are trying to push him out the door.
I assume everyone is staying the hell away from Liriano (6.12 FIP) right now. He'd have to show some semblance of his former self, preferably over like, two months instead of just two starts before any team should consider him a big-time rotation upgrade. The Twins would be foolish to sell low on him, and I can't imagine offering anything more than Nova and Noesi at the moment. Even that seems a little heavy, he's been take bad. If Minnesota is willing to deal Liriano for anything than at least one elite prospect, I'd worry. What do they know that everyone else doesn't?
Gonzo asks: Two part question in light of the recent Big 3 talk. Is developing a pitcher a skill? A quantifiable one? Also, are avoiding pitcher injuries a skill? Obviously some injuries can't be avoided, but can some be?
Sure, I think developing any kind of player, pitchers in particular, is a skill. I guess the best way to quantify is to look at how many productive pitchers a team produces at the big league level. Perhaps you gear the focus towards guys that weren't considering elite prospects, so you give the Rays more credit for James Shields (16th round pick that had major shoulder surgery in the minors) than David Price (first overall pick).
Will Carroll has always said that durability is a skill and I tend to believe that. Some throwing programs are better than others, etc. Major injuries might not be avoidable, but maybe smaller stuff (obliques, hamstrings, etc.) probably is.
Ryan asks: What about calling up Maxwell for Gardner? Give Gardner a chance to catch his breathe and work things out, and reward Maxwell for straight mashing the ball (7 HR in 10 Games??) Can he split time in LF with Andruw Jones until Gardner works things out?
Justin Maxwell is killing the ball in Triple-A right now (.436 wOBA), but he's struck in almost half his at-bats (31 K in 69 AB).   The kid does everything but make contact, which is why big leaguers crush him with offspeed stuff. Another problem: he's right-handed, so what happens with Andruw Jones? He'd be kinda redundant. Gardner's shown some signs of life lately (three homers in the last week, what's up with that?), so see if he can work out of it over the next few weeks.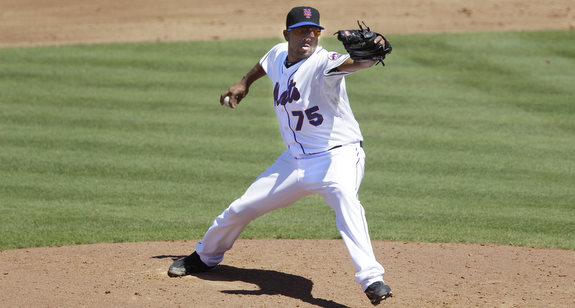 JR asks: My question is what do you think of a trade with the Mets for K-Rod? We are one of the few teams that can eat his high 2011 salary, have the room in the bull pen instead of Pendleton and Carlyle, and he then slots into the 8th with Soriano hence avoiding that crazy vesting option. Plus he would most likely be a Type-A so we can get compensation when he walks. The only question is his limited no trade? Are we on it?
Nooooooooo! Two eight figure relievers is already one too many. Definitely not willing to give up talent for him, no way, no how. Are you trying to relegate David Robertson and Joba Chamberlain to mop-up duty? Those two can pitch just as well as Francisco Rodriguez in high leverage spots for a fraction of the cost.
Kurt asks: Quick question about Joba, why does it seem that no matter what he hasn't been sent down to correct his struggles? I could be wrong but didn't Joba only have limited time in the minors before being called up for his debut a few years ago? You'd think that someone with such ability wouldnt be rushed around. Thanks.
Yep, Joba threw just 88.1 IP in the minors total. Another like, 100-150 or so would have been so that he could have figured out how to retire batters the third time through the order in games that didn't matter. And, you know, the whole stretching out thing could have been done in a less knuckle-headed kind of way. Joba's "development" isn't something the Yankees will hang on the fridge for all to see, let's put it that way.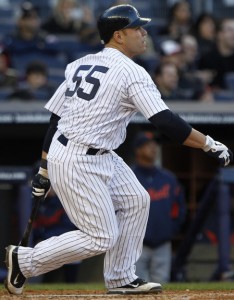 Jerome asks: Is there any concern that we're riding Russell Martin a little hard for a player whose been banged up the last two seasons?  I know it's early, he's on fire, and Gustavo Molina is the other option but wouldn't you rather lose his bat for a game or two per week now rather than have him worn down or hurt in September?  I'm assuming he'll get more rest when Cervelli gets the call-up.
Yeah, I'm concerned about it, though I suspect that once Frankie Cervelli comes back, Martin's playing time will take a step back. Joe Girardi can't help by play Cervelli semi-regularly, he's a mirror-image of himself as a player. The off days helped this month and Cervelli will help during the summer. I'm not overly concerned about it because he hasn't caught more than four games in a row just yet, but whatever keeps Russ healthy and productive is fine by me.
Stephen asks:  You've probably heard this question 100 times (this week), but I am curious what you think the Yankees will do / can do with Jeter. Although Jeter likely will improve, let's assume for a second he still has a wOBA below .300 in July. Are the Yankees capable of benching him (particularly with the way-to-long contract still out there)?
For better or worse, the Yankees are stuck with Derek Jeter at shortstop and leading off, at least for now. I can't imagine they'd bench him anytime soon, definitely not before he gets his 3,000th hit. The Yankees do a lot of things well, but dealing with a franchise icon in decline really isn't one of them.
Martin asks: Hey Guys, Who are your Top 5-10 baseball-related twitter feeds?
Assuming you don't mean the obvious, like @RiverAveBlues, @RABFeed, @mikeaxisa, @joepawl, @bkabak, @firstheart42, @stephen_mr the various Yankees beat writers, the ESPN guys, Logan Morrison, Old Hoss Radbourn, Cyborg Tommy Hanson, all the big names basically, then I might as well start with the Orange County Register's Sam Miller (@SamMillerOCR). He's the rare MSM guy that's down with sabermetrics. The You Can't Predict Baseball gang (@cantpredictball) is great for weird baseball happenings, and Top Prospect Alert (@MinorLeagueBlog) is my go-to feed for updates from around the minors. Ben Badler of Baseball America (@BenBadler) always brings the heat, be it big leagues, minors, college, prospects, you name it.
I'll go with Batting Stance Guy (@BattingStanceG) for the fifth spot, who's a super nice dude and a barrel of laughs on Twitter. Did I just say barrel of laughs? Ugh, I'm getting old. Anyway, every once in a while someone in the comments will mention they just joined Twitter and are wondering who they should follow, and I always tell them to just dig through the list people I follow as a starting point. That's easiest for all involved.